Nick Abbot is a deaf

 

man who found his perfect companion when he adopted Emerson, a dog who is also deaf.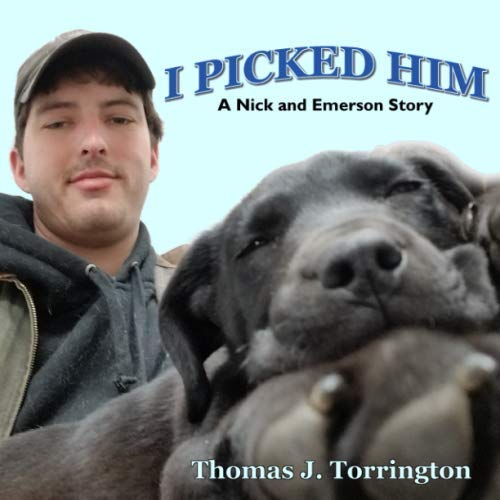 Nick first saw Emerson, a cute black Labrador, on his Facebook News Feed when the North Florida Rescue of Maine posted the dog's picture. Emerson was looking for a loving home and Nick was drawn to him right away because of their similarities. He felt because he knows what it's like to be deaf, he could understand and empathize closely with Emerson. Emerson was a part of a litter, and all of his siblings had already been adopted. Nick was left wondering why no one wanted to give him a forever home.
North Florida Rescue posted alongside Emerson's picture prior to his adoption, saying: "Emerson wants everyone to know that even though he may be deaf, he is still an AMAZING little pup with SOO much love to give!" Nick initially wasn't sure if he could handle the responsibility of another dog, as he already had a 7-year-old yellow Lab, but he just couldn't get Emerson out of his mind. Eventually, he decided he should at least go meet the dog to see how they'd interact.
When Nick walked in, Emerson came right to him and sat on his foot. Nick felt like Emerson already knew him, and at that moment, he knew he had to give him a forever home.
Nick says their bond has been truly awesome. Wherever he is, Emerson is nearby – no matter what. Nick is also actively training Emerson. So far, the pup is already knows commands in sign language, and has been fast at picking it up! Nick didn't know what it would be like to have a deaf dog since he has never been around a deaf dog before, but it he feels so glad that he decided to meet him. Since he adopted Emerson, they have been learning together as they go, and every day is a new adventure.
Nick and Emerson just released a book, titled, I Picked Him, which you can check out on Amazon. The new book is the story of how they met, and have helped each other grow. The Amazon description reads: "A tale that tugs at the heart strings and inspires the soul. It is a story about love beyond mere words."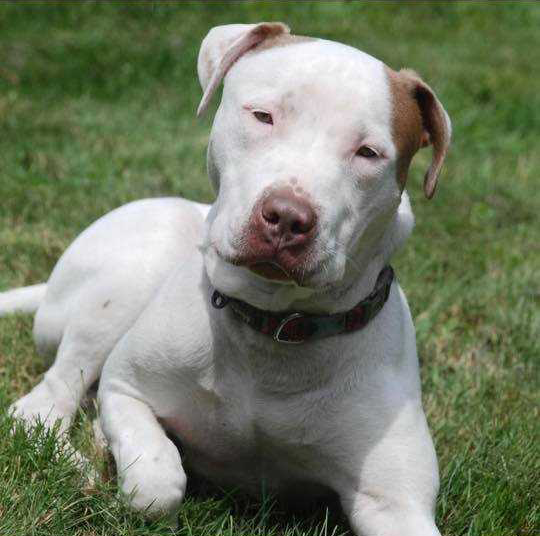 You can also follow Nick and Emerson on Instagram to keep up on their adventures! 
One of my mother's co-workers out here on Long Island is fostering a deaf dog, just like Emerson, and is looking for a forever home for him. He is loveable, gets along with other dogs and people. Being big sometimes is intimidating to others but he is a lap dog in a big body. He goes to deaf school classes and is doing well. If anyone knows someone that would like to adopt Archie, please reach out to www.furbridge.org.
________________________________
Written By: Ashley Florscher
This blog post was written by a member of the eVero Outreach team. The Outreach program aims to teach individuals with disabilities marketable job skills, and enable them to find gainful employment. To learn more about eVero Outreach, click here.