Father's Day 2019 on Long Island!
---
Hi there! Jonathan Feldman here!
Father's Day is coming fast, and we all know a Father in our lives. So, whether you have a father or are one, here are some things going on here on Long Island that you can do together on Father's Day!
#1: Antique, Vintage and Collectibles Show in Bay Shore
If Dad is a fan of things as old (or older than him), then head over to Sagtikos Manor in Bay Shore to check out jewelry, accessories, knickknacks, and more! The show also features raffles and tours.
Fair warning to Dad:  Your child WILL try to have you appraised.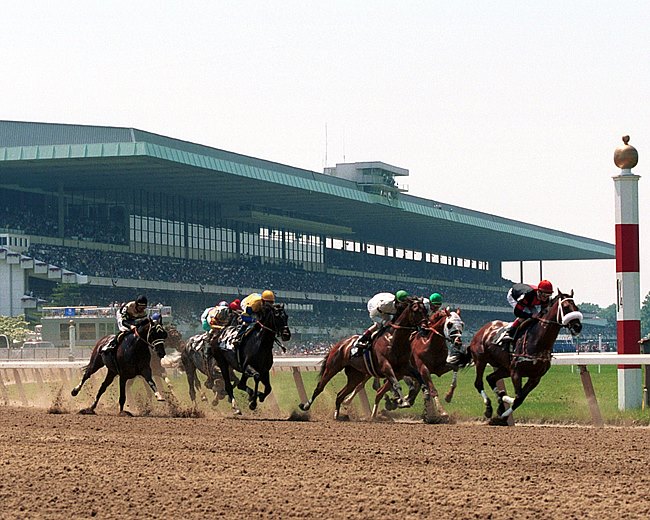 #2: Breakfast at Belmont Racetrack
Does Dad like horses? Specifically, horses that race against other horses? Also, does he like to eat in the morning? Then bring him to the Big Sandy for a breakfast buffet where he can eat while watching the horses practice, followed by a trip through the stables on a tram.
Then, you can watch the races! (Note: Admission for the races is not included with breakfast.)
#3: Long Island Fun Fest at SCCC in Brentwood
Having trouble picking just one thing to do on Father's Day? Then try heading over to Suffolk County Community College for a variety of fun events! Including a petting zoo, circus shows, food, and rides, there's always something for Dad to enjoy! Just, make sure you eat the food AFTER you go on the rides.
Your father has put up with a lot from you over the years. This is the day you get to spoil him in return!
Now, I have to go think of something to get my own Dad for Father's Day. Which is, quite frankly, impossible.
---
Written By: Jonathan Feldman
This blog post was written by a member of the eVero Outreach team. The Outreach program aims to teach individuals with disabilities marketable job skills, and enable them to find gainful employment. To learn more about eVero Outreach, click here.