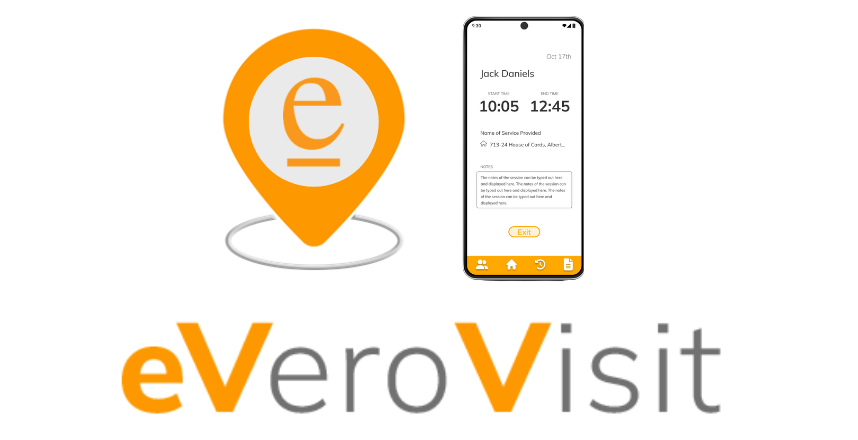 eVeroVisit™ helps users meet EVV requirements via mobile app, FOB or telephone
November 13, 2023; Melville, N.Y. –eVero Corporation ("eVero'), a leading software solution provider for the Home and Community-Based Services (HCBS) sector, today announced the launch of eVeroVisit™, a specialized Electronic Visit Verification (EVV) solution designed to meet the evolving compliance requirements of Private Duty Nurses in New York State.
eVero has enabled personal care services (PCS) Agencies to submit over 4.2 million EVV claims to New York State since 2020. Come January 2024, the State Department of Health will require Medicaid-funded home healthcare services (HHCS), including skilled nursing and private duty nursing, to utilize EVV to verify service delivery. eVeroVisit™ adapts eVero's proven EVV solution to meet the specific needs of the home healthcare sector.
eVeroVisit™ offers 3 convenient ways – GPS-enabled mobile app, FOB or telephony – for nurses to efficiently collect and securely submit all required EVV data items. Users simply check in when they arrive at the service location, check off service tasks as they are delivered, and check out when the visit is complete. Comprehensive reporting is available to all users via a secure web portal.
"The launch of eVeroVisit™ is another example of eVero's commitment and responsiveness to industry needs. This ready-to-use service allows Private Duty Nurses a simple way to be compliant with the State's new EVV requirements on day one," commented Christos Morris, CEO and co-founder of eVero. "Our vast experience with Electronic Visit Verification in New York State makes us an ideal partner and makes this the perfect solution for home healthcare workers."
eVeroVisit™ is offered under month-to-month and annual rate plans, and users that subscribe by November 30, 2023, are eligible for a special free month(s) promotion. Those who subscribe early can get comfortable using the system at no charge in December to ensure they are ready to go come January 1st. Full details can be found at www.evero.com/everovisit.