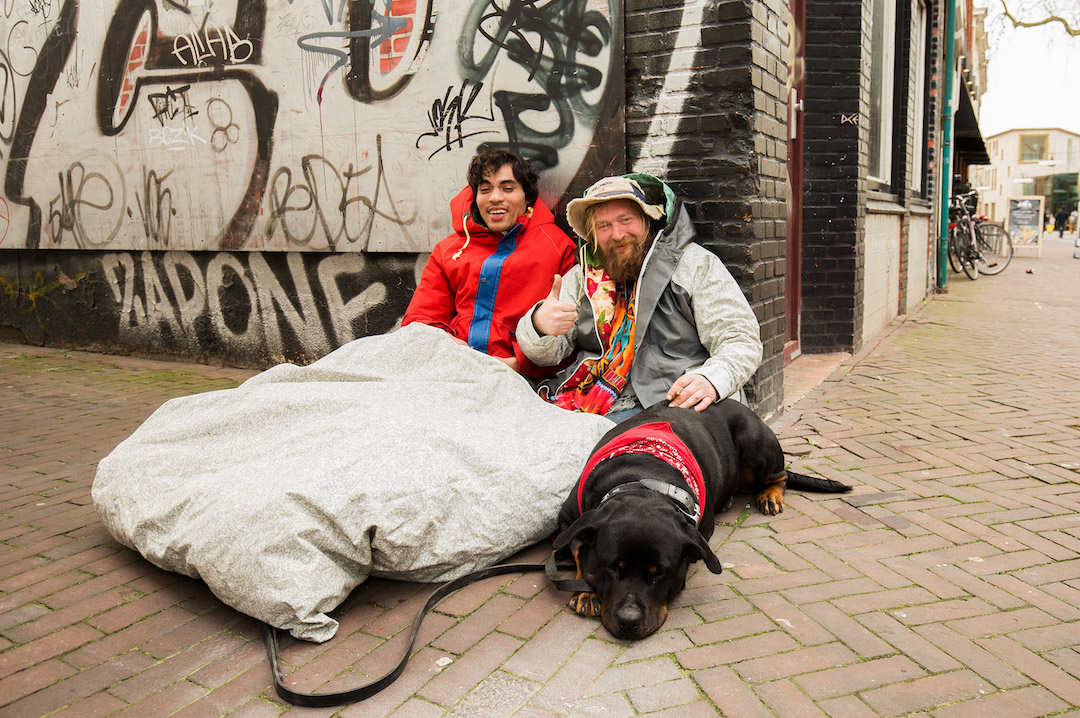 Introducing the Sheltersuit: A mobile homeless shelter that fits in a backpack and keeps the world warmer! 
Worldwide, millions of people are forced to sleep outside in the cold, and that number is growing by the minute. Poverty, mental illness, unexpected loss of jobs, natural disasters, and wars are the top causes of homelessness around the world.
On the most Eastern Greek Islands, over a million people have desperately been seeking shelter, fleeing from poverty and war. Meanwhile, right in our own New York City, there are estimated to be more than 62,000 people who are currently experiencing homelessness due to lack of affordable housing and various other factors (such as eviction, domestic violence, job loss, or dangerous housing conditions). The number of potential tragic life occurrences is endless, forcing many people into a life on the streets, and the data says it's getting worse: The number of homeless sing adults in New York is 142% higher than it was 10 years ago.
Thanks to his background of fashion, designer Bas Timmer has created what is called a Sheltersuit. He has been constantly involved in the reinvention of shape, function and materials for his original Sheltersuit — which was launched in 2015 after Timmer learned that his best friend's father had died of hypothermia while he was homeless on the street. The design is well constructed, and is a strong product with tremendous goodwill for the homeless. 
The Sheltersuit is a water and wind-tight jacket that can be transformed into a sleeping bag, providing the homeless with protection from all sorts of weather conditions. Timmer distributes his invention in different parts of the world completely free of charge as he tries to tackle homelessness with intelligent fashion design.
A big hood with a tall collar and integrated scarf
Lightweight but warm insulation
Strong wrist cuffs with windbreakers
Wind- and water-proof fabric 
A zipzable sleeping bag, which can be transformed into a larger warm blanket
Sizable pockets on each side
An opening at the bottom, designed in case the wearer needs to move quickly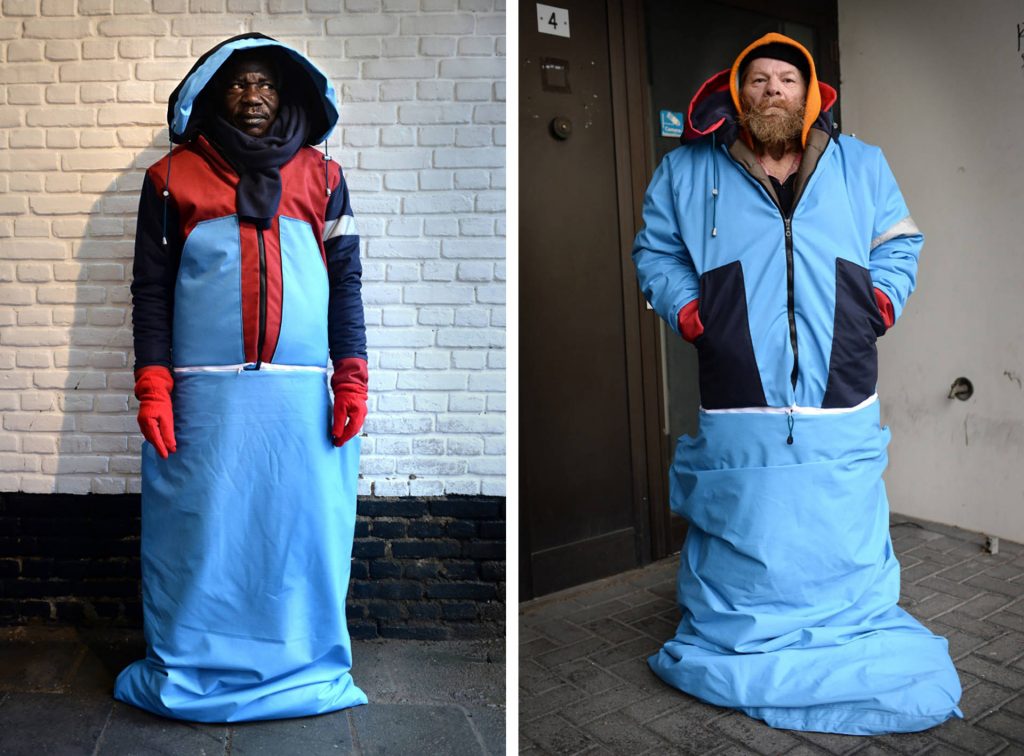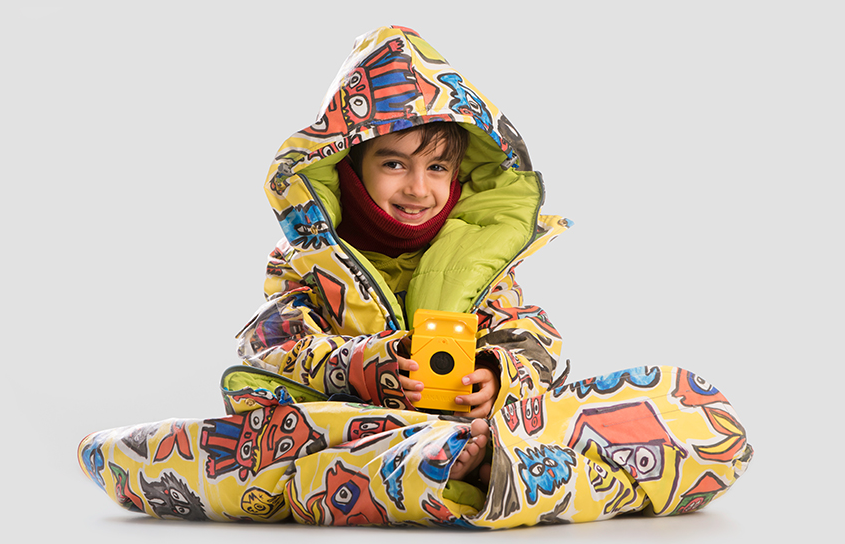 Every Sheltersuit is unique, because they are made from 100% donated high-quality materials. Some of the materials used are from outdoor concerts and festivals, where tents and sleeping bags have been left behind. These materials are impressively useful in constructing mobile shelters, since they are already designed to be waterproof. These suits are made in all sizes ranging from Child to Adult, and more than 1,200 Sheltersuits have already been handed out. 
With this extremely successful project, Timmer has admirably created a kind of family within his company, in which everyone contributes something to the process of making each Sheltersuit. The construction of the Sheltersuits is a stimulating example of the added value of collaboration by all. Every suit is actually made by people that have been distanced from the labor market, such as those from other countries with a residence permit. Creating Sheltersuits with Timmer provides them with job, and helps them to make a massive difference on multiple levels in the world of the homeless.
You can learn more about supporting The Sheltersuit Foundation by visiting the official website, or checking them out on Facebook. 
________________________________
Written By: Ashley Florscher 
This blog post was written by a member of the eVero Outreach team. The Outreach program aims to teach individuals with disabilities marketable job skills, and enable them to find gainful employment. To learn more about eVero Outreach, click here.