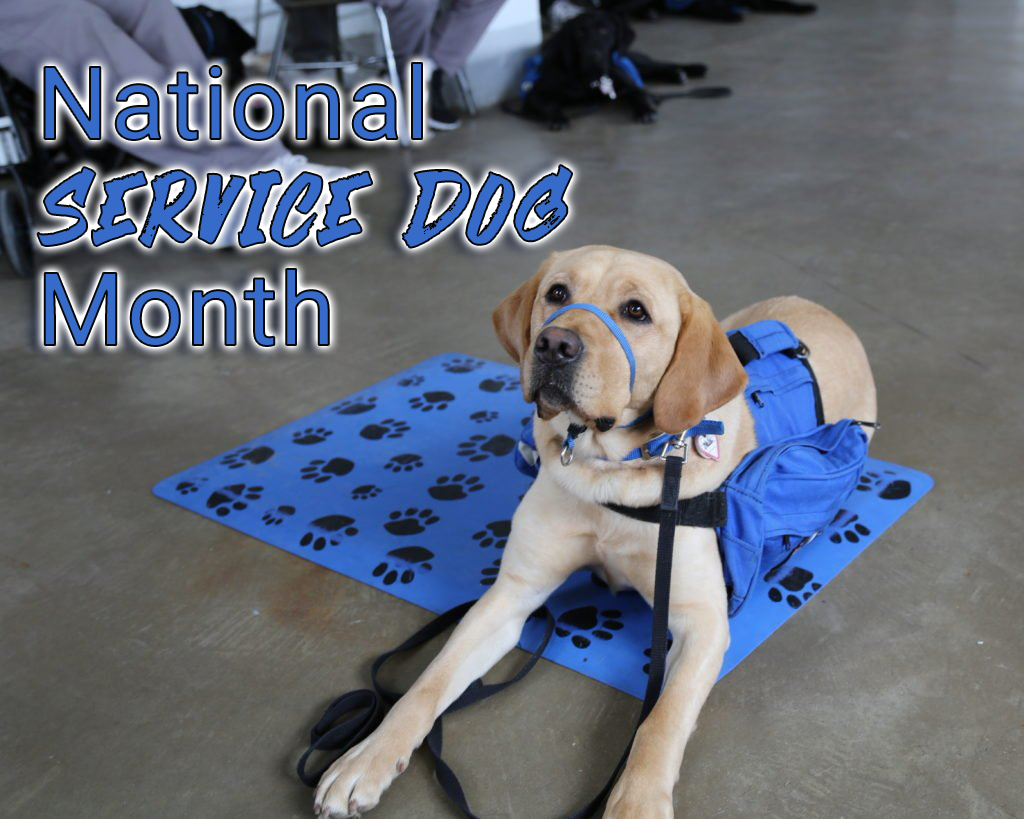 This September, let's celebrate the extraordinary work that service dogs do for the people in their care!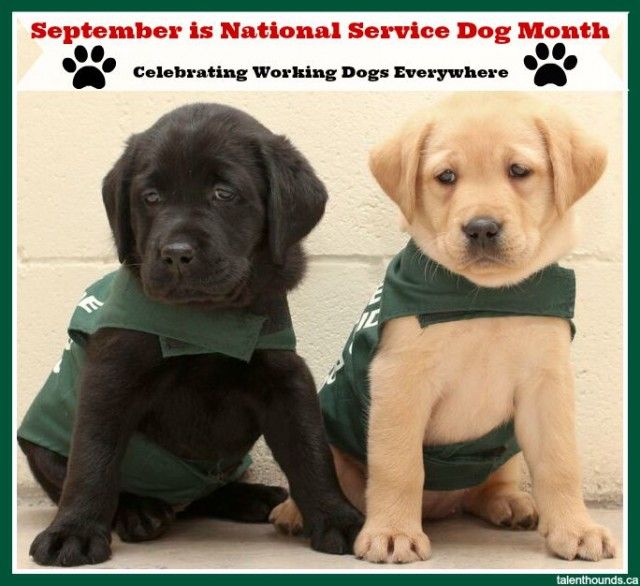 Animals provide companionship, inspire confidence, and live to serve, protect, and assist their handlers. Service animals go a step further. Guide dogs, seeing eye dogs, service pets, and assistance animals help their humans perform tasks, accomplish lifelong goals, embark on adventures, overcome debilitating mental illnesses, and safeguard military bases across the country and around the world.
National Service Dog Month, celebrated in September, is an honorary celebration. It has since been expanded to include service and assistance animals of all kinds; everything from service pot-bellied pigs to therapy bunnies and autism assistance felines.
While guide dogs are usually the main focus of National Service Dog Month, this day also often highlights dogs who assist our brave service men and women both on and off the battlefield. Military Working Dogs are dogs who put their lives on the line to detect explosives, find contraband, and protect military posts. They also serve as companion animals prescribed to U.S. military veterans for various physical and psychological conditions, including traumatic brain injuries, mobility issues, and Post Traumatic Stress Disorder. A Military Working Dog by the name of Sgt. Yeager was named the 2019 Top Military Working Dog. He was awarded a Purple Heart for his injuries after serving three combat tours and over 100 IED detection tours. Sgt. is actually his military title!
Natural Balance has partnered with the Petco Foundation for the Helping Heroes campaign, a fundraising drive aimed at supporting America's amazing service animals and their training. In addition, dozens of other organizations look to shelters for rescue animals who can have another chance at life as service companions. They've even established a service dog training program so that even rescued Pit Bulls can train for work traditionally reserved for other breeds. These organizations include Canine Companions for Independence, Canines for Disabled Kids, Guide Dogs of America, Patriot Paws and Best Friends Animal Society.
During National Service Dog Month, take a moment to reflect on all the great things that these service animals do. In addition, do what you can to contribute to helping some of the organizations listed above keep up their wonderful work. 
________________________________
Written By: Ashley Florscher 
This blog post was written by a member of the eVero Outreach team. The Outreach program aims to teach individuals with disabilities marketable job skills, and enable them to find gainful employment. To learn more about eVero Outreach, click here.