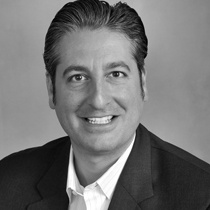 CTO & Co-founder

Mr. Morris is Founder and Chief Technology Officer of eVero Corporation. Constantine is intricately involved in all aspects of both internal and client-based Network Architecture, System Design, Infrastructure Procurement, Technical Infrastructure Roll-out/Implementation and System Integration. For over 15 years, Constantine has spearheaded a wide spectrum of Information Technology-based solution engagements. These initiatives have included the full gamut of technology solutions and client organizations ranging from sole proprietorships to the New York City Department of Health and Mental Hygiene.

As chief architect for all technology at the eVero Corporation, Constantine has introduced innovative technology inclusive of eDESKTOP, a cloud-based Virtual Desktop Infrastructure. Constantine has given numerous presentations on emerging technologies and its impact on the Health and Human Services marketplace. Similarly, Constantine served as Technology Consultant for several New York-based Human Services/Not-For-Profit Organizations.

In order to position the eVero Corporation as a proactive leader in Information Technology, Constantine established key Partner Programs with major industry players including Microsoft, Google and Citrix. In addition, Constantine created those internal routines at eVero that provide for the Network Services Division to be seamlessly linked to eVero's three tier Customer Service Center.

Mr. Morris holds a BS in Information Systems and Technology from Syracuse University's School of Information Studies. Mr. Morris is a member of the Business Advisory Council of Contemporary Guidance Services, A VESID sponsored Vocational Training Institute in New York. He is also a past presenter at the New York State Rehabilitation Association Conference in Albany, New York.