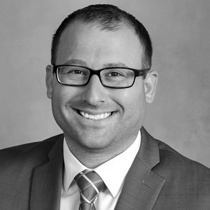 VP of IT Services at eVero Corporation.

He has been working in the IT industry for more than 15 years. He started his career at Computer Associates, Inc. (CA), a Fortune 500 software company, where he was a member for the Senior Systems Administration team in the Global Information Systems Department for over 5 years. During his employment he was responsible for all Unix/Windows-based corporate servers that housed all internal corporate software systems and designed many of the network/application server environments. During his tenure at CA he created and implemented many Corporate IT Departmental Standards. One major standard that he implemented is the creation of Service Delivery Units (SDU). A SDU was a software application team which consisted of various stakeholders from many departments where design, upgrades and support issues were discussed. This greatly increased communication between technical teams and the end users and created attainable expectation levels. Jared also designed and implemented other server system processes which created new business efficiencies.

Jared has served in a number of progressively responsible positions at eVero since 2005 including Network Architect and Senior Project Manager. In his current capacity as VP of IT Services, Jared is responsible for participating in Technology Assessments, inclusive of budget forecasting, coordinating detailed Network Infrastructure implementations, establishing a Corporate Liaison interface with the client, inclusive of an on-site office presence (where applicable) and ensuring that on-going Customer Support procedures are in place. Further, (where applicable), Jared is responsible for both infrastructure migration and post migration monitoring of the technical interface between the client and eVero's SAS 70 Type I and II Datacenter Facility. Jared holds a BBA in Business Computer Information Systems from Hofstra University's Zarb School of Business.