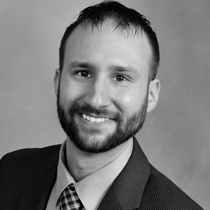 Sr. Systems Administrator

Mr. Maron is a Sr. Systems Administrator at eVero Corporation. In 2007, Scott earned a Bachelor's degree in Environmental and Forest Biology from College of Environmental Science and Forestry at Syracuse University. In addition, Scott holds a degree in Applied Science for Networking Technology from the Technical Career Institute College of Technology. He currently holds certifications from CompTIA and Microsoft. Scott started his career in 2009 at Curious Pictures as a Systems Administrator. As a Systems Administrator Scott managed, monitored, and maintained Windows 2000/XP/2003/2008/7 and Linux based systems.

Scott has been working at eVero since 2010. As a Sr. Systems Administrator, Scott is responsible for all aspects of system administration including networking, database, as well as enterprise and hosted technical infrastructures. Scott is also responsible for performing basic systems security administration functions, creating customer profiles and accounts, monitoring and managing system resources, including system usage and backup technologies.