The software engine powering Person-Centered care.
Each organization involved in an Individual's care must see the big picture. And to do that, you must have access to comprehensive data.
Here's the problem…
The conventional solutions you've probably come across aren't designed for your I/DD-specific needs. Perhaps they've been retrofitted to try and meet your needs. Maybe you've seen solutions that require combining multiple separate software packages to address your needs.
These "square peg in the round hole" approaches lead to inefficiencies and a poor user experience—Bogging you down with additional administrative tasks, and interfering with your ability to focus on providing quality care.
Not ideal!
That's where the eVero Platform comes in.
Our platform unifies disparate provider databases, creating a collaborative, compliant, 100% paperless environment where all data follows the person. Add powerful integrations with Payroll, Billing, HR, and Accounting systems, as well as automated processes and workflows, and you get a connected ecosystem spanning the entire care continuum — from I/DD Provider Agencies, Fiscal Intermediaries, Support Brokers, and support staff to the families and Individuals they serve.
The platform also offers comprehensive reporting, from individualized metrics to big picture analytics, and all of the data is fully encrypted, HIPAA and HITECH Act compliant, and accessible 24/7 via the web or mobile apps. From electronic health records (digitalAGENCY™) to self-directed services (EMPOWER™ SDS) to Electronic Visit Verification (eVero EVV), and Billing and Revenue Management (ACCELERATE™), the eVero platform powers innovative solutions — freeing up your time, so you can focus on providing the best care imaginable.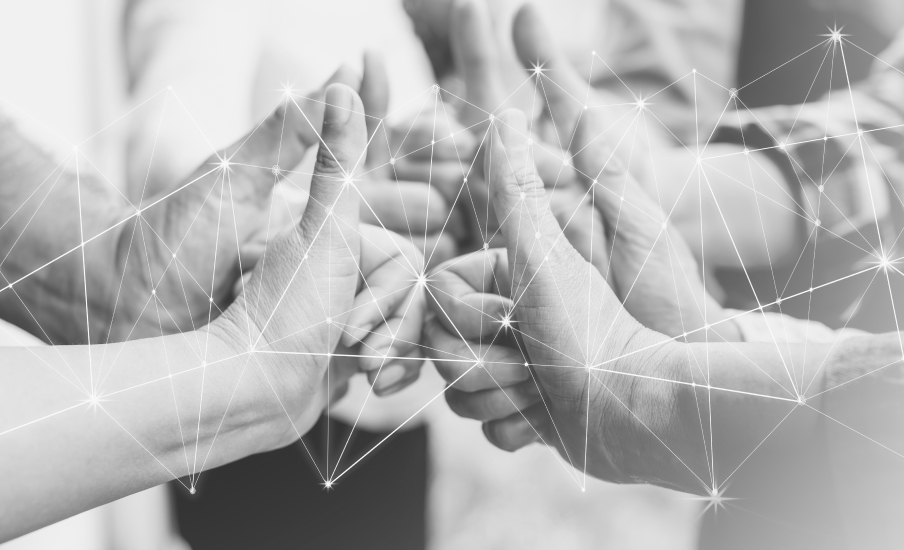 The need for a connected ecosystem.
At eVero, we aim to support home and community-based care providers in serving the I/DD community with the highest quality of care possible. To achieve this ambitious goal, an Individual's data must be properly connected.
Too often, we run into visibility and accessibility issues when data is collected and saved across multiple places.  When data is isolated, it is inherently limited. Without properly connected data, members of an Individual's care team may not have enough information to make timely informed decisions about the Individual's care needs.
eVero addresses these challenges head-on.
Our platform connects the databases of different organizations and third-party financial and HR systems, facilitating fluid communication and complete transparency. This creates a collaborative, compliant, 100% paperless environment. And ALL the data follows the person.
Person-Centered
We built a connected ecosystem to link the Individual receiving services with their network of care providers and circle of support. This fosters effortless communication between team members, and empowers the Individual to take charge of their own care.

Fully Connected
We help you stay confident in your data. Our platform's database acts as the central connecting point between providers and payroll, billing, HR, and accounting processes — acting as the 'Single Source of Truth' for care coordination across multiple models, agencies, and service providers.

100% Compliant
Our platform is fully compliant with the HIPAA Security Rule, HITECH Act, SHIELD Act, and 21st Century Cures Act — ensuring that your business is always following regulatory best practices. We stay on top of all the state and federal requirements, so you never have to worry about audits again.

Highly Efficient
Focus more on your job, and less on data entry. We built our platform to be 100% paperless, with automated processes and workflows that enable tasks to be completed with increased efficiency. This saves you money, expedites your revenue cycle, and lets your team focus on more strategic issues.

Always Transparent
Dashboards and portals are custom-built for each type of user in the eVero system, which provides comprehensive reporting and valuable insight — without sacrificing accessibility. From individualized metrics to big picture data, our transparency puts modern analytics into everyone's hands.