A FREE Tool to manage the NYS Self-Direction COLA Retroactive Rate Increase
At eVero, we pride ourselves in staying on top of state and local regulations and updating our platform to best serve our users. On June 15th, New York State OPWDD announced an optional retroactive Cost of Living Adjustment (COLA) rate increase for Self-Direction.  The process outlined by OPWDD identified numerous requirements and rigid deadlines, which left many agencies confused and concerned as to how they would be able to accomplish it all in just 5 weeks.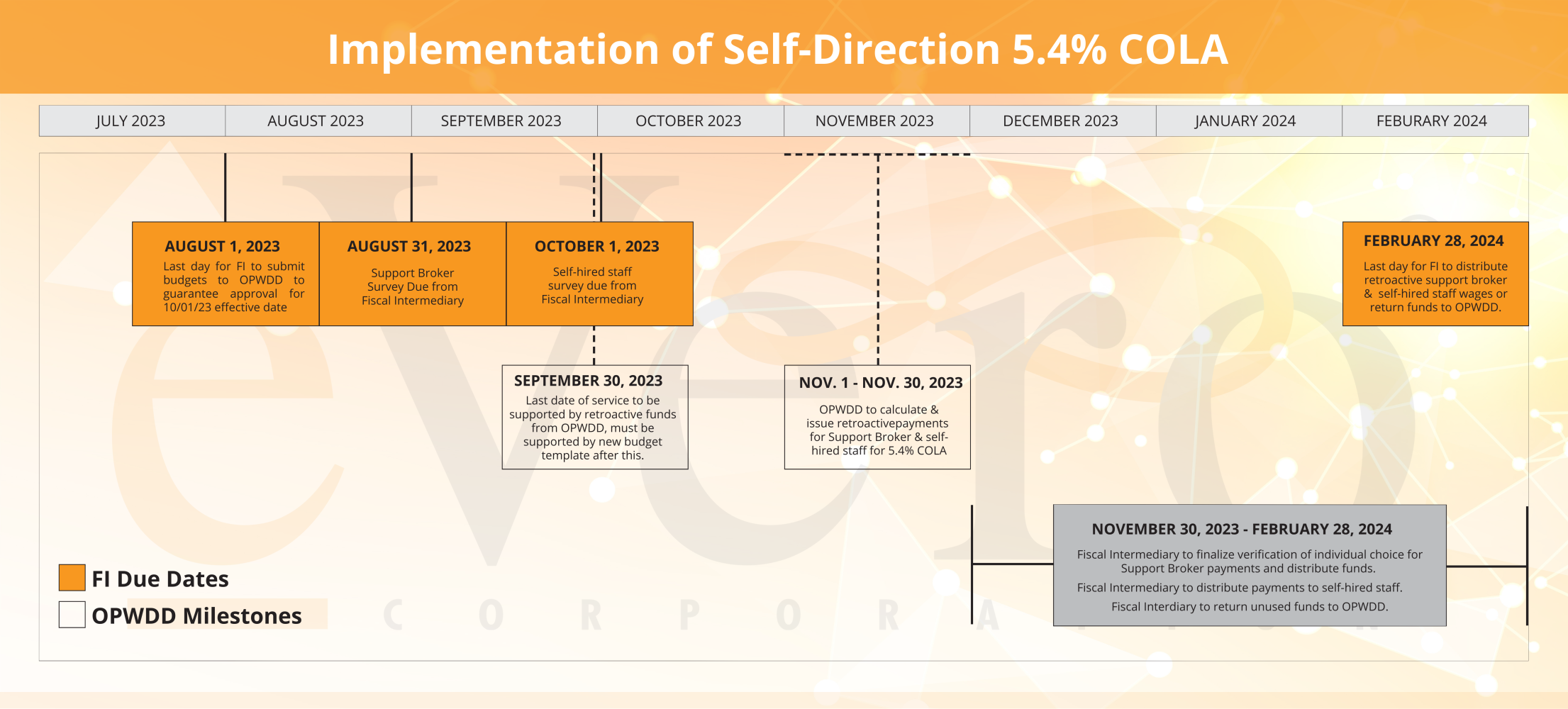 Immediately after this announcement, our Product Management team put a plan in place. They dissected OPWDD's ADM, identified the varied requirements and deadlines, attended their informational webinar, and worked closely with Software Development to put a dynamic solution in place to help clients meet all these requirements.  And they did it in FIVE BUSINESS DAYS!
"eVALIDATE™ is a game changer!  I can't imagine how we would navigate the COLA requirements without the tools that eVero has created. Your responsiveness to the needs of our FI teams has been so tremendously appreciated.  Thank you so much eVero team!"
            – Rebecca Mack -Director of Customized Support, Heritage Christian Services