Training Resource Coordinator, Level I
Melville, NY
Full-time
We are currently looking for a motivated and tech-savvy individual to fill a Training Resource Coordinator position in our organization.
The Education and Training Department is dedicated to delivering user-friendly training resources including documents, videos, and web content for eVero's software suite.  The Level I Training Resource Coordinator provides comprehensive support to the department's projects. This position aids in the enhancement and creation of educational and training resources, participates in ideation and discussions, and contributes insightful perspectives.
Primary Duties & Responsibilities
Assist in the development of educational materials such as Guidance Docs, Screen Descriptions, Webinar Recordings, and Videos.
Contribute to scripting, editing, and producing educational materials for eVero University, the company's Learning Management System.
Routinely review and provide constructive feedback to support a quality client experience.
Collect feedback on training sessions and materials from users to consider for future improvements to educational content.
Attend regular meetings with Client Success and Support teams
Schedule training events, coordinate with instructors, and communicate schedules
Perform other duties as needed
Qualification & Required Skills
Skilled with MS Office Suite.
Demonstrates basic familiarity with Vimeo and/or other video editing software.
Experience with Canva preferred
Experience with Articulate a plus
Preferred experience with Synthesia a plus
Proficiency in the English language; fluency in Spanish a plus
Other Skills / Abilities
Ability to convey clear, step-by-step instructions through written and verbal communication.
Demonstrated enthusiasm for gaining insights into our industry niche and the client demographic.
Strong interpersonal and communication skills, fostering efficient collaboration.
Rapid and comprehensive problem-solving abilities, especially in dynamic scenarios.
Adept at multitasking and maintaining organization in a dynamic work environment.
Embraces a positive outlook and displays self-initiative.
Competent in working independently and initiating tasks.
Self-motivated, goal-oriented, and skilled at working autonomously.
Required Education and Experience
Associate degree or Certification in a relevant field.
Minimum of one year of related or customer service experience.
Experienced in crafting instructional materials with effective design and writing skills.
The salary range for this position is $20.00 – $25.00 per hour.
What eVero Offers
We are proud to offer a competitive salary with a comprehensive benefits package. These benefits include medical, dental, vision,  long-term disability, 401K, paid vacation time, and a cafeteria plan. The salary we offer will always be commensurate with experience. And because we know that hard work should always be balanced with fun and quality of life, we also offer the following amenities:
A casual and comfortable work environment
Convenient location in Long Island, NY with easy access to the Long Island Expressway and Route 110
Newly renovated headquarters, featuring state-of-the-art technology, a Café, and a dedicated Recreation Room
Fully equipped Gym and Cafeteria within the building
Bi-weekly "Town Hall" meetings
Monthly team-building events
Regular Community Outreach events
Seasonal outings and holiday celebration events
A coffee bar with a wide array of snacks and trimmings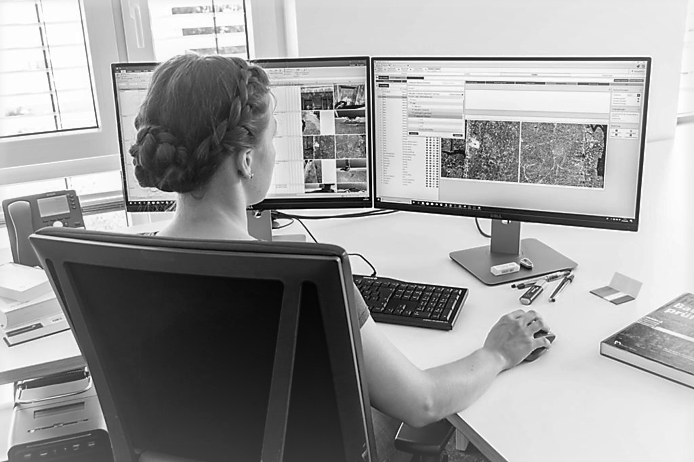 eVero is proud to be an Equal Employment Opportunity and Affirmative Action employer. We do not discriminate based upon race, religion, color, national origin, gender (including pregnancy, childbirth, or related medical conditions), sexual orientation, gender identity, gender expression, age, status as a protected veteran, status as an individual with a disability, or other applicable legally protected characteristics.