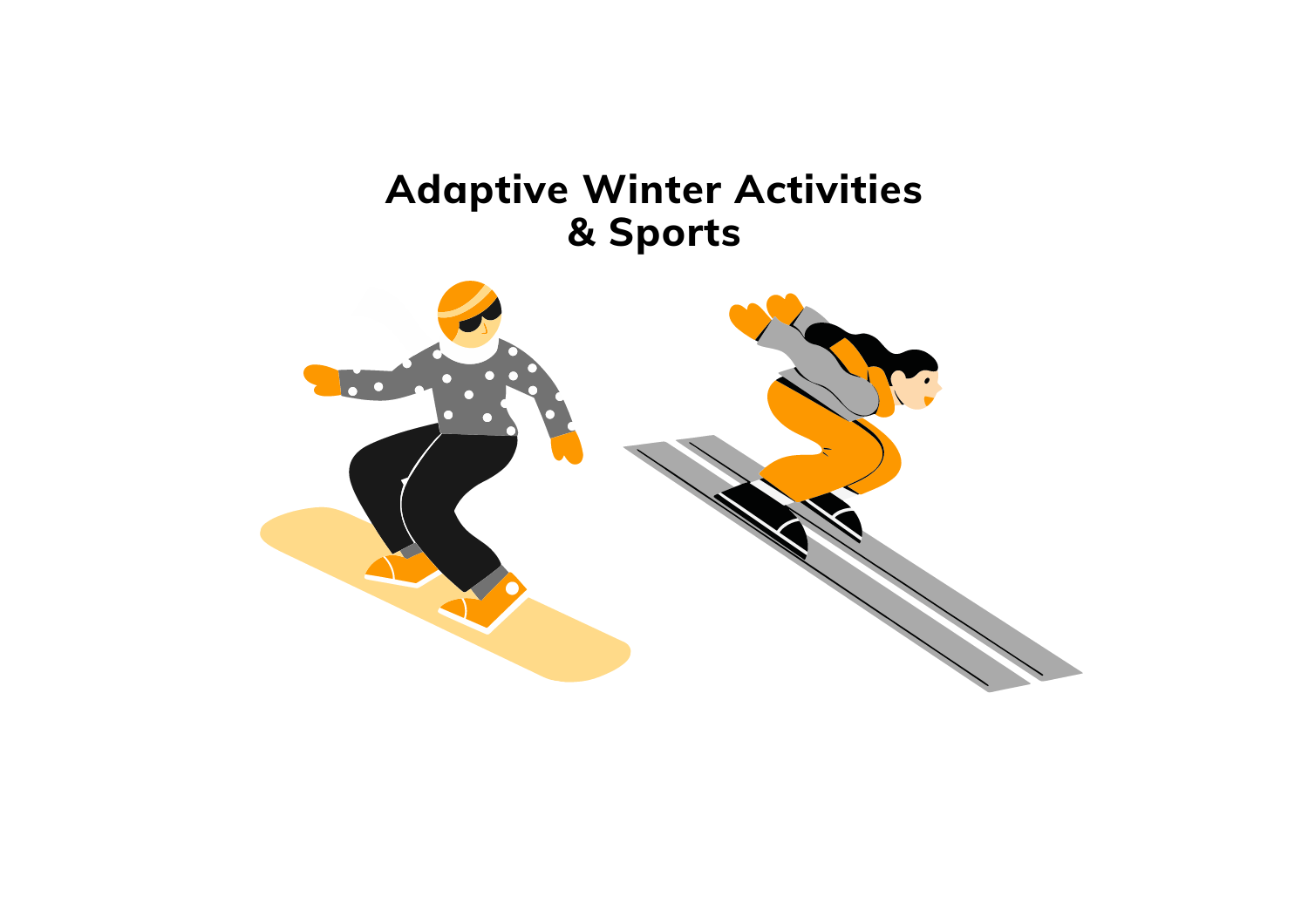 Adaptive Winter Sports: Snow Sports That Have Been Adapted for People With Disabilities
Did you know that there are adaptive sports for people with disabilities? These are recreational or competitive sports with modifications (such as adapting equipment) that provide accessible support systems to allow disabled athletes to participate. All sports, and all forms of recreation can be adaptive! Adaptive sports help people with disabilities to enjoy the freedom of movement and the outdoors, with a little help from special equipment or instructors. 
It is pretty amazing today that there are so many places in which a person with a disability can participate in adaptive winter activities, such as disability-friendly skiing or snowboarding. The chosen snow sport will depending on a person's ability and preference.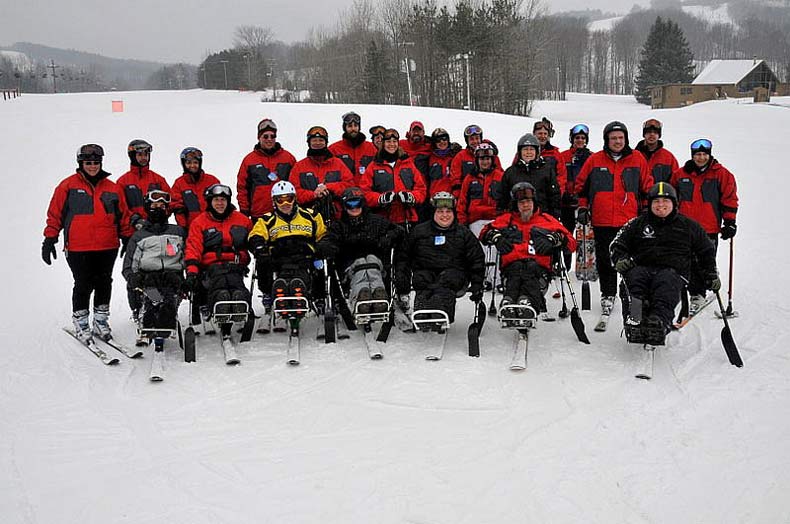 Adaptive winter sports can be split up into 4 main groups.
These are: Alpine skiing, sit skiing, cross-country skiing, and adaptive snowboarding. (While the most common adaptive winter sport is clearly skiing, adaptive snowboarding is also an option.)
Depending on your level of disability, there are several ways you can ski using different types of adaptive equipment. Many disabled people who are hand-cyclists, sledge hockey players, and other athletes with certain disabilities can use a cross-country sit-ski to increase their physical conditioning for the sports they love. Alpine sit-skiing provides the athlete with a seat attached to a wide, single ski with shortened poles for steering and balance. Meanwhile blind skiers can ski with a guide by feel, following in the guide's tracks. 
Once you've found an adaptive winter activity you're interest in, don't be shy, and make sure you call and ask all important questions ahead of time – especially in regards to physical concerns, like the accessibility of the ski area and the type of skiing available to you based on your disability needs.
And as with any high level of physical activity, the night before, you need to prioritize getting plenty of rest, and make sure to drink plenty of fluids! Always check with your care professionals and doctors before beginning rigorous activity, and don't change from your normal routine in terms of medication, hydration, and nutrition. 
You can learn more more about Adaptive Snow Sports by visiting Disabled World. There, you can find further reading on adaptive winter sports, and additional information aimed at enhancing the lives of people with disabilities. Furthermore, if you're located in New York, you can inquire about adaptive winter sports in New York.
And if you choose to try out one of these winter sports, just remember: It's all about having lots of fun. 
________________________________
Written By: Ashley Florscher 
This blog post was written by a member of the eVero Outreach team. The Outreach program aims to teach individuals with disabilities marketable job skills, and enable them to find gainful employment. To learn more about eVero Outreach, click here.