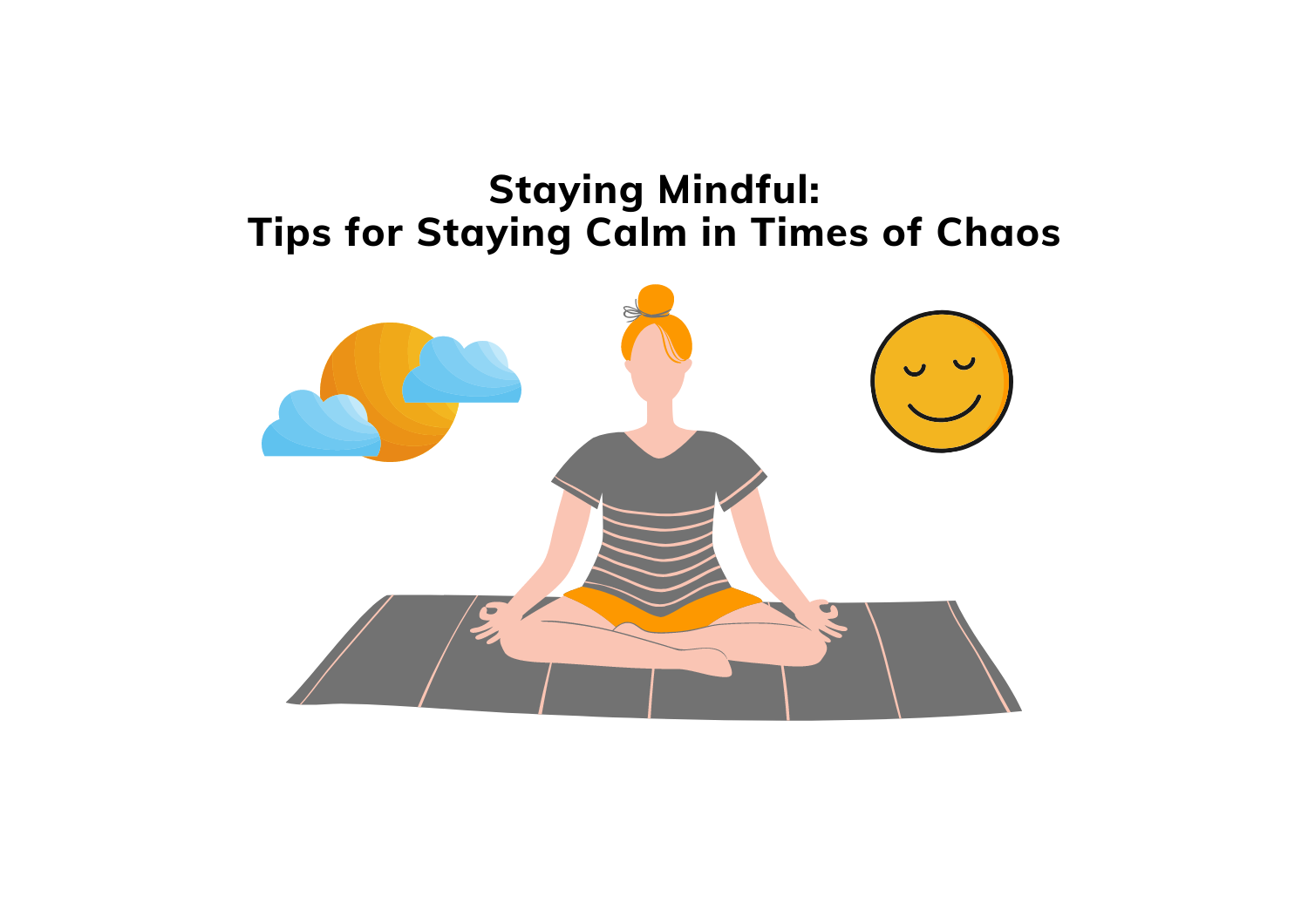 While it's always important to prioritize your mental health, it's especially vital to do so during times of unrest, uncertainty, and confusion.
With the recent news surrounding the coronavirus (COVID-19) in the United States, it's normal to be alarmed, and want to be as prepared as possible. When questions outweigh answers, though, it can feel like our stress levels are literally growing by the hour.
As the headlines continue to report non-stop about the virus, it's difficult to disconnect. We're only a few days into experiencing this global pandemic so close to home in New York, and already, it's tough to remember what we used to talk about before all this.
But it's well-known that high levels of anxiety and stress can lead to a compromised immune system. Our success in beating this virus comes down to keeping ourselves and our community healthy – not only physically, but mentally.
It's easy for people to lose themselves in the chaos during times of stress, but until the storm passes, we have to learn to navigate through it. Here are some tips to help you cope with coronavirus anxiety and stay calm in times of  uncertainty.
Keep your immune system strong by staying active and eating clean.
Keeping your body packed with natural vitamins and minerals from healthy food is a great way to fight off viruses in general. Vegetables, fiber, and whole grains are more important now than ever. Keep in mind that it's very common to experience situational stress-eating as we find ourselves stuck indoors and close to our refrigerators. Experts suggest trying to create some structure to your eating habits, including scheduled meal times and planned-out portions.
A lot of us are feeling daunted by the fact that sports programs are cancelled and gyms are closed for the foreseeable future. But the gym isn't the only way to incorporate exercise into your day; the internet can help! YouTube has always been a treasure trove of online workout videos. And in the last week, we've been seeing many Instagrammers launch workout channels from home, doing "Live" workouts with their viewers and friends.
Introduce a routine, and keep your mind sharp.
Every type of workplace and business will be affected differently by the coronavirus pandemic. Many of us will face a series of weeks or months working from home in an effort to reduce the spread of the virus in our communities. During times like this, implementing a routine can help you keep your head. Try to keep your sleep schedule as close to "normal" as you can, making sure to get plenty of rest without caving into the urge to oversleep.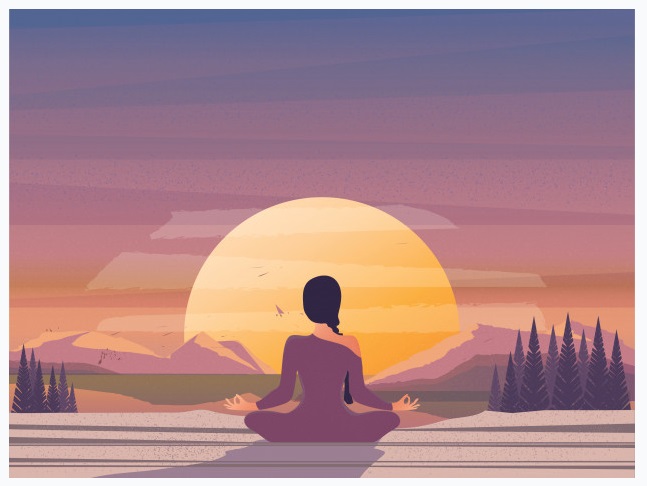 Keep your mind intellectually active and sharp. You can't travel anyway, so now's the perfect time to transport yourself to Narnia, Gotham City, or the Hogwarts School of Witchcraft and Wizardry. Reading has been known to reduce stress, and provide a fantastic (and sanitary!) escape from your surroundings.
If you feel unsettled, try to incorporate mindfulness techniques into your daily routine, too. For example, controlled breathing is one great skill to practice, as it's been proven to lower cortisol levels and improve the body's autonomic response to physical and mental stress.
Stay connected, but not saturated.
Many of us want to keep our televisions and streaming websites tuned in to the news 24/7 as we await more information. While that's tempting, it's definitely making an impact on your stress levels.
Keep up with what's going on in the news, of course, but take breaks! Allow yourself to disconnect occasionally from sources of stress, and balance the tone of the content you allow yourself to ingest. There are small silver linings to be found everywhere, even amidst chaos. For example, as the country of Italy is under quarantine due to the coronavirus, swans and dolphins have reappeared in the Venice canals.
Further, cut down on anxiety by sticking to factual data and avoiding emotionally-driven news sources. Information on the virus is constantly developing, and it's always better to listen to unbiased and reputable sources, such as the World Health Organization and Centers for Disease Control and Prevention.
Stay connected in the right way, instead. Kindly check in with your friends who are medical professionals and first responders as they work tirelessly to keep us safe, and continue to go out into the world (so we don't have to).
Reduce your feelings of helplessness.
Focus on the things you can control, rather than the uncertainty. Minimize the risks of contamination and infection within your own environment by practicing good sanitation techniques  including hand-washing, hand sanitizing, and sneezing into your elbow.
And of course, practice social distancing and stay home whenever you can to #flattenthecurve.
By working together and staying calm alongside our neighbors, we will overcome this challenge and get back to reality before we know it. In the meantime, we want to do whatever we can to help our community stay mindful about their stress and mental health care.
eVero is in close contact with the OPWDD and our partners as we continue to gather information about the coronavirus (COVID-19) situation in New York.
The majority of our partners are nonprofits and human services agencies, and we're actively looking for ways to protect the health and safety of the individuals you support. As we receive guidance from the state, we will continue to share telehealth support information. From the conversations we've had so far, it sounds like the state is actively looking for ways to protect the health and safety of the staff and individuals that our agencies support.