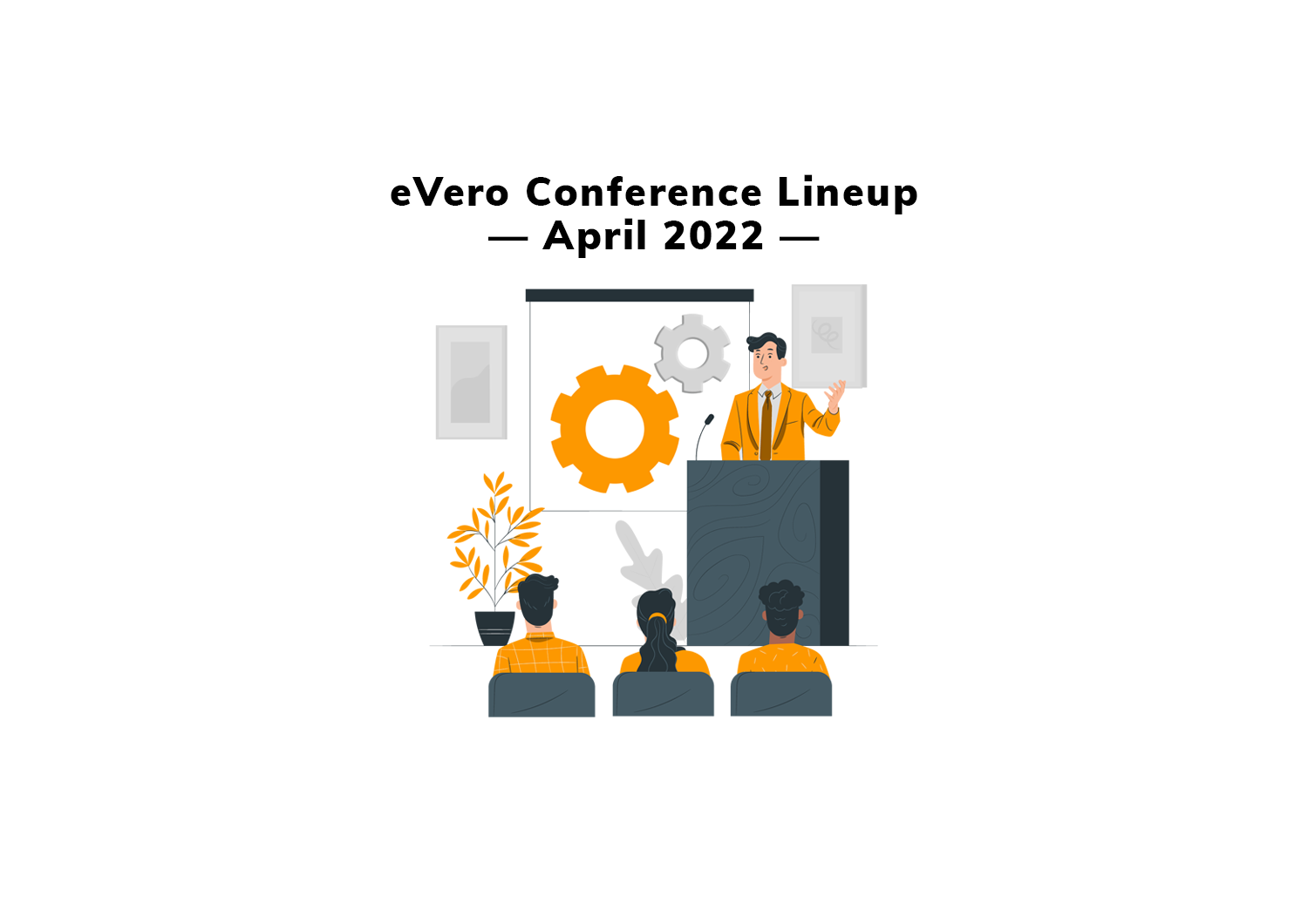 eVero has a busy conference season warming up this spring, and we're so excited to share the first of it with you!

April 11-12, 2022
Annual National Self-Direction Conference
Conference Website • Full Agenda
(Held in Baltimore, Maryland)
The Self-Direction Conference, held annually by Applied Self-Direction, is the only national conference dedicated to self-direction. This conference brings together state and federal governments, managed care organizations, Financial Management Services entities, people and families who self-direct, and other key stakeholders from across the country to collaborate on one goal: Advancing the success and accessibility of self-directed services.
April 11-13, 2022
Annual ANCOR Conference: "Elevate"
Conference Website & Full Agenda
(Held both virtually and in-person in Miami, Florida)
The 2022 Annual ANCOR Conference theme is ELEVATE — recognizing the many ways in which we've risen to unforeseen occasions in the past two years, and the myriad of ways we will take community-based I/DD services to the next level. This conference brings industry leaders together to celebrate the accomplishments of our community, solve today's most pressing challenges, and elevate our shared vision for a truly inclusive future.
April 27-29, 2022
Annual New York Alliance Conference: "The View from Here"
Conference Website • Full Agenda
(Held virtually for 2022)
Attending the Annual New York Alliance Conference is one of our favorite Spring traditions at eVero! This year's theme, while simple, lends itself to individual perspective and interpretation. It is a reflection of where we have been the last few years during the pandemic, and what it has shown us in order to see the view ahead from here. Maybe the view is muddy, maybe it's beautiful, maybe it's a little cloudy or it's hopeful. Each person's view from here is individual, and this year's New York Alliance conference is a celebration of this.
eVero's very own Casey Fallon Donovan will also be leading a panel discussion on the morning of Friday, April 29th alongside our friends and partners at East End Disability Associates, AIM Services, and People Inc.! This session is titled, "IGNITE: 6 Keys to Running a Successful Self-Direction Program", and will provide insight and advice for IGNITING success within your Self-Direction program. You won't want to miss this!

We're so excited to meet with you this season!
Please stop by the eVero booth if you'll also be attending any of these conferences this Spring.