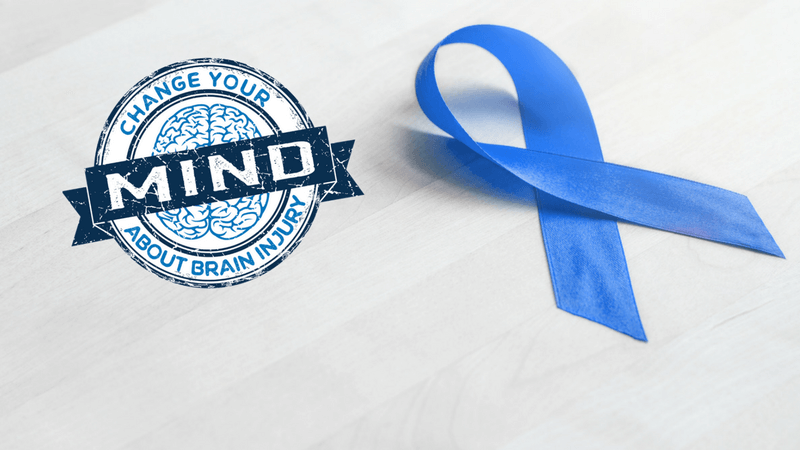 Brain Injury Awareness Day & Traumatic Brain Injury Awareness Month
March is National TBI Awareness Month. The Brain Injury Association of America (BIAA) has acknowledged National TBI Awareness Month for over 3 decades! Furthermore, today – March 13th, 2019 – is Brain Injury Awareness Day. There will be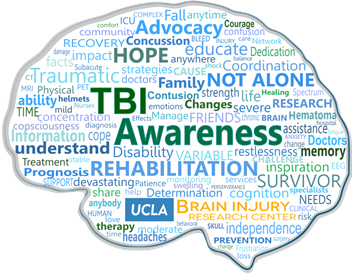 an awareness fair, a congressional briefing, and a reception to celebrate on Capitol Hill.
National Traumatic Brain Injury Awareness Month educates us that the most common form of head injury is called mild traumatic brain injury, or "concussion." Concussions don't happen just from sports, and they don't just happen to young adults. Concussions frequently happen to the aging population from falls, and are often overlooked.
Brain injuries also commonly occur after car accidents, violent shaking of the head, being hit by falling objects, or from any other trauma to the skull. It's important to realize that this type fo injury doesn't necessarily depend on how hard the blow to the head was, and in around 90% of the cases, it does not result in a loss of consciousness.
Other than causing disabilities, traumatic brain injuries are also a leading cause of seizure disorders.
I did not realize how many people suffer from traumatic brain injuries, or how common they could be. Here are some additional facts and stats about brain injuries:
99% of NFL players in a brain donation program were diagnosed with brain damage after their death.
Adults aged 75 years and older have the highest rates of traumatic brain injuries.
2.5 million traumatic brain injuries occur each year.
19.5% of high school athletes have had a concussion, and 5.5% have had more than one.
200,000 brain injuries are caused annually by motor vehicle accidents.
153 deaths occur each day (53,000 each year) from injuries that include a brain injury.
From 2007 to 2013, TBI-related emergency room visits increased by 47%.
2% of the US population (or 5.3 million Americans) have a disability that resulted from brain injury.
A traumatic brain injury can look different in everyone, depending on the severity of the injury. Lasting impairments can occur to memory, cognitive functioning, movement, sensation, or emotional functioning – even including personality changes or depression.
A TBI will not only have lasting effects on the individual; it also impacts their families and communities. Take any steps you can to prevent injury from occurring, and spread awareness all March long.
________________________________
Written By: Ashley Florscher
This blog post was written by a member of the eVero Outreach team. The Outreach program aims to teach individuals with disabilities marketable job skills, and enable them to find gainful employment. To learn more about eVero Outreach, click here.