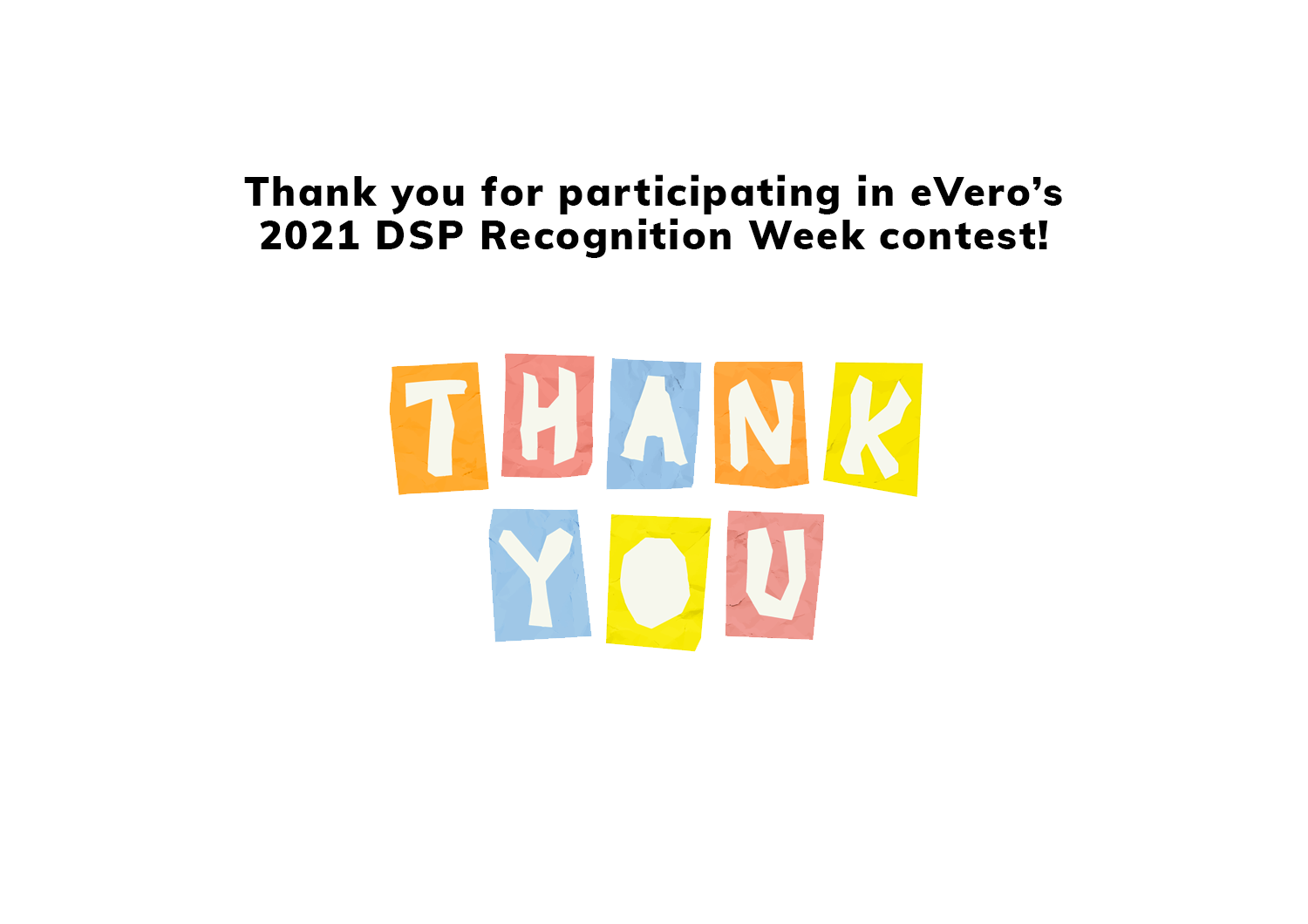 Thank you for participating in this year's DSP Recognition Week Contest!
Each September, our community comes together to celebrate the Direct Support Professionals who make such an important impact in the lives of people with intellectual and developmental disabilities.
This year, eVero received over 450 entries from 50+ Provider Agencies across New York — making it our most successful DSP Recognition Week Contest to date.
We would like to extend our appreciation to everyone in the eVero community for participating in this year's raffle. By spreading the word and nominating your Direct Support Professionals, you truly helped to make DSP Recognition Week a huge success.
---
Congratulations to our 10 winning DSPs!
Santina Mancini — CCDS
Michael Williams — Racker
Kelly Knussman — EEDA
Cheri Hosack — CRVI
Kaitlyn Marino — Lifetime Assistance
Kamela Johnson — YAI
Jennifer Layton — CCCS
Carlos Figueroa — CRVI
Jeanette Longmore — YAI
Nancy Nelson — ASFL

---
From everyone in the eVero family, we would like to express our sincere appreciation to the direct care staff as they support individuals with I/DD while utilizing our software!