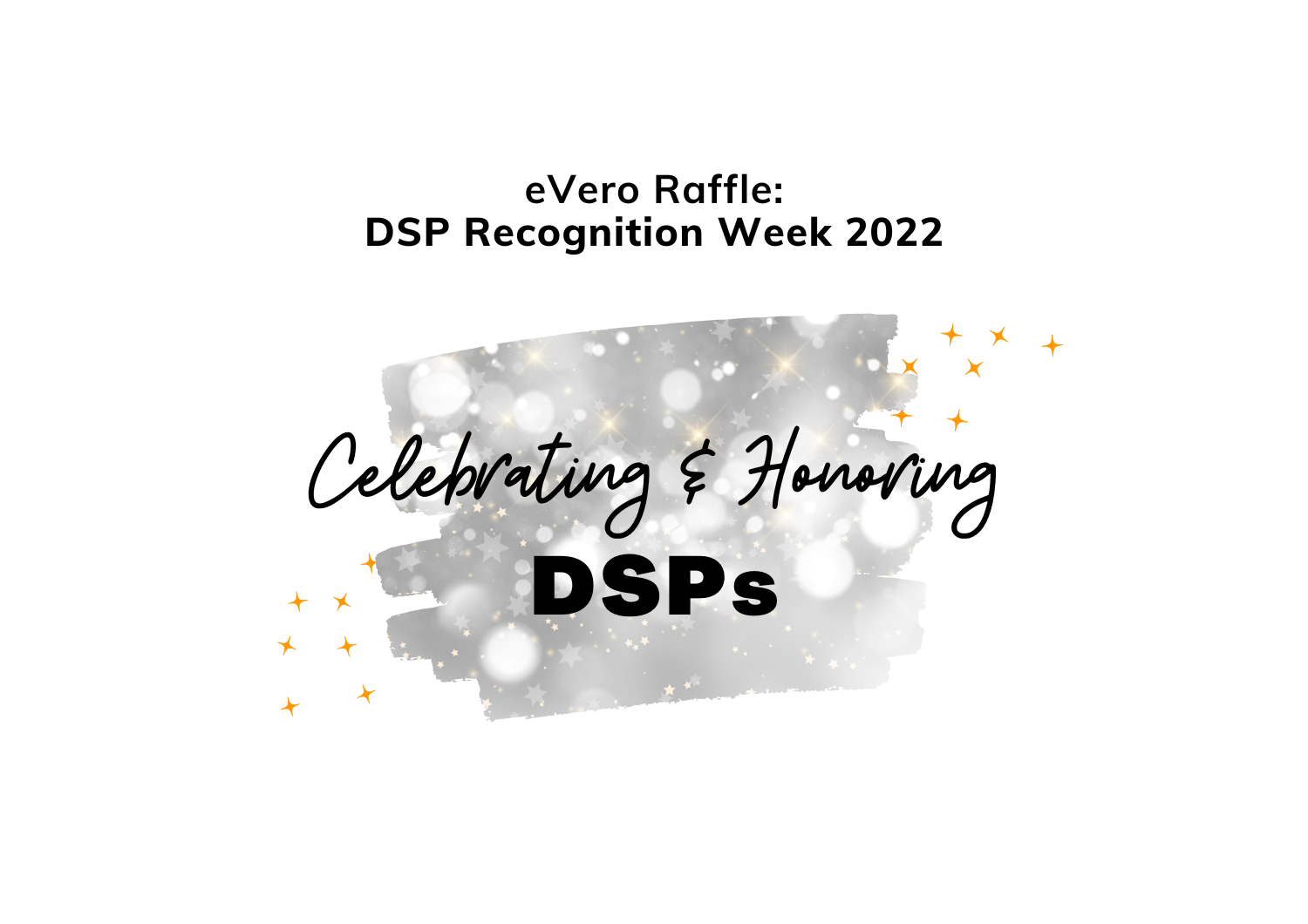 Thank you for participating in this year's DSP Recognition Week Contest!
Each September, our community comes together to celebrate the Direct Support Professionals who make such an important impact in the lives of people with intellectual and developmental disabilities.
It was our most successful DSP raffle to date, with 650+ submissions coming in from our Provider Agency partners across the country.
We would like to extend our appreciation to everyone in the eVero community for participating in this year's raffle. By spreading the word and nominating your Direct Support Professionals, you truly helped to make DSP Recognition Week a huge success.
---
Congratulations to our 10 winning DSPs of 2022!
Anna Marie VanDee — JM Murray Center
Danielle Hay — Heaven's Hands
Randi Rampersad — Young Adult Institute
Keli Hasbrouck — Access: Supports for Living
Taliya Houston — Daybreak Independent Services
Kathleen Monz — People Inc.
Leticia Sambula — Eden II Programs
Genise Nesbitt — Developmental Disabilities Institute
Rickeon Ragguette — Young Adult Institute
Lydell Funn — East End Disabilities

---
From everyone in the eVero family, we would like to express our sincere appreciation to the direct care staff as they support individuals with I/DD while utilizing our software!