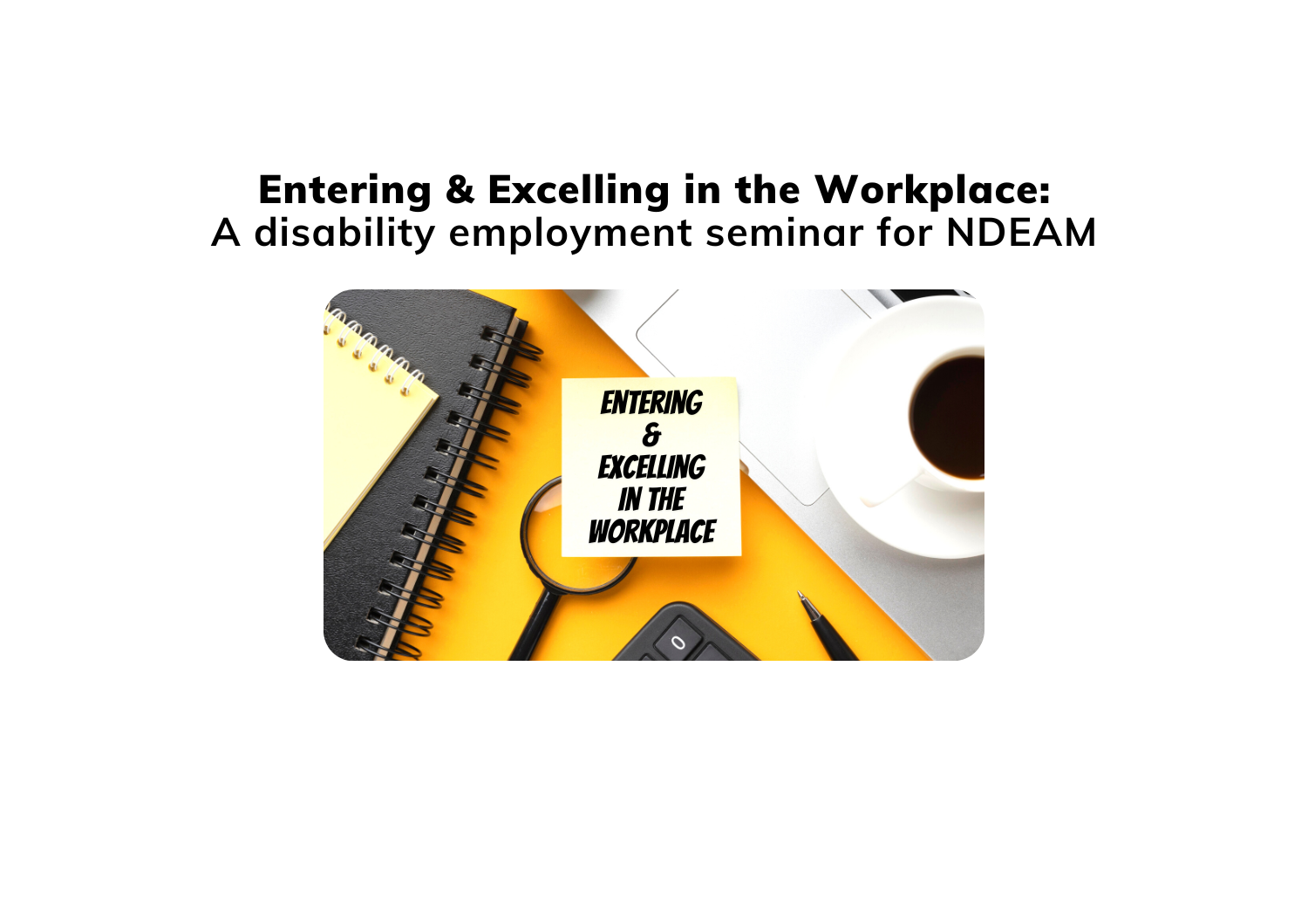 In celebration of 2022's National Disability Employment Assistance Month (NDEAM), the eVero Outreach Program was proud to re-emerge for our first in-person event in over two years!
After a long pause to eVero Outreach's external events with regard for public safety, everyone agreed that it's fantastic to finally be back!
Over 100 Individuals, parents, guardians, teachers, and Direct Support Professionals attended Entering and Excelling in the Workplace, our disability employment seminar held on October 27th on Long Island. The three-hour educational seminar featured four speakers — two of which were keynote guest speakers (long-time partners and friends of eVero's) — who provided practical advice for people with disabilities on how to search for gainful employment and succeed in the workforce.
The first keynote speaker of the morning was Nanette Malebranche, Managing Director of the Tri-State District at FedEx. She hosted an interactive session with the audience titled "How to Land Your Dream Job", which covered topics ranging from how to identify appropriate job targets, what to include in a resume, where to search for a job, and questions that are likely to come up on job interviews.  Nanette also shared a great list of potential interview questions for our attendees to take home, included within interview-ready padfolios from eVero and tote bags from FedEx.
Next, two eVero employees — Support Triage Technician Melissa Longo and Receptionist/Outreach Coordinator Joseph Malebranche — shared their first-hand career experiences with the audience. Melissa and Joseph both shared their insights on searching for work, and explained how they eventually came to work for eVero. They provided examples of key items they highlighted about themselves during their eVero interviews, and went on to outline important qualities to look for in a potential employer.
After each of their speeches, Melissa and Joseph took turns hosting fun, interactive trivia contests with the audience! Attendees were given a chance to win prizes by sharing their own responses to potential job interview questions.
The final keynote speaker of the morning was Bonnie Holtzman, YAI's Deputy Director of Long Island Day and Employment Services. Her presentation "You're Hired! Now What?" reviewed things that working professionals need to be aware of in order to excel in their roles long-term.  This included how to present themselves, how to reach out to a Job Coach, how to develop good work habits, how to interact with supervisors and coworkers, and how to deal with specific work-related situations.
We are incredibly grateful for the combined expertise shared with us by Nanette Malebranche and Bonnie Holtzman, along with the speeches presented by eVero employees Melissa Longo and Joseph Malebranche. They provided the audience with a detailed approach on how to enter and excel in the workplace for individuals with intellectual and developmental disabilities (I/DD).
About: eVero Outreach is focused on enhancing the lives of individuals in the human services community that we serve. The primary goals of our Outreach program are to teach individuals with disabilities marketable job skills, and enable them to find gainful employment.
We are always looking for ideas and suggestion on future topics, and we'd love to hear from you!
The Setup & Prep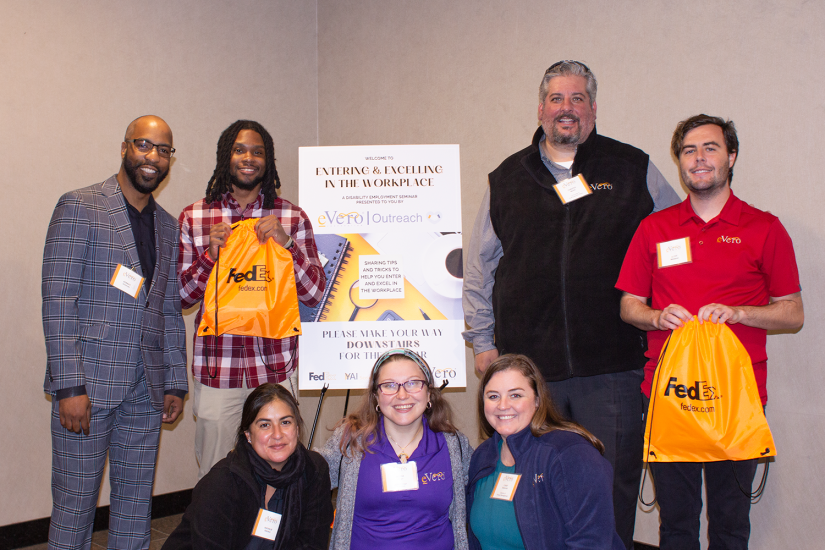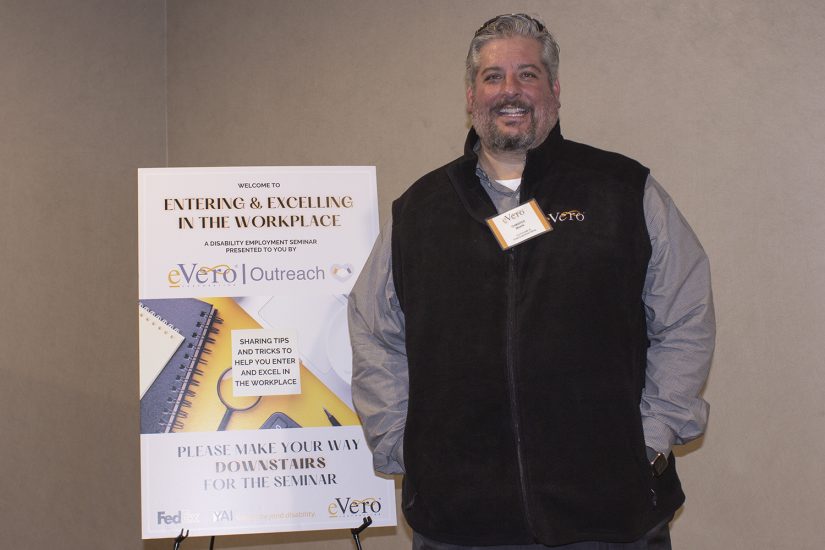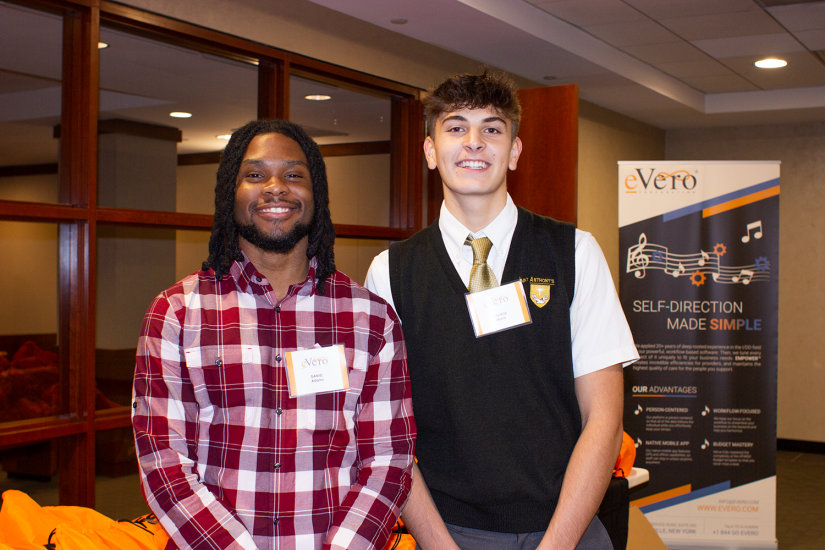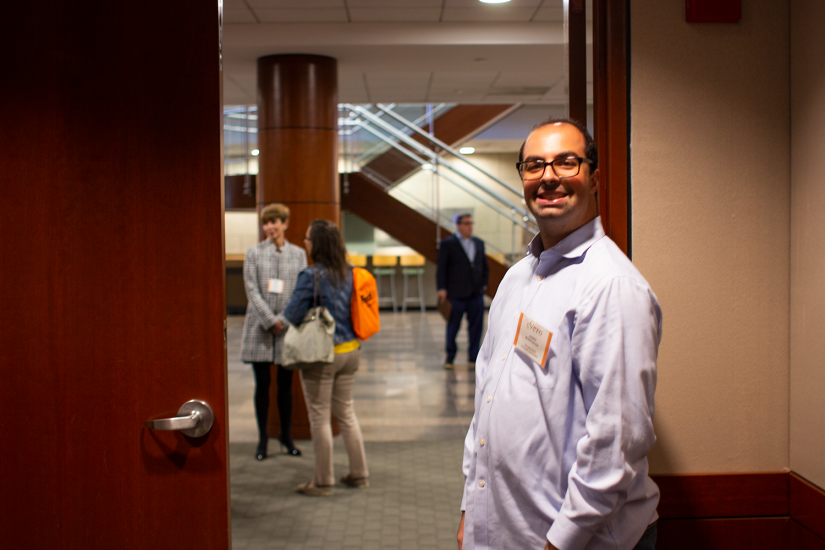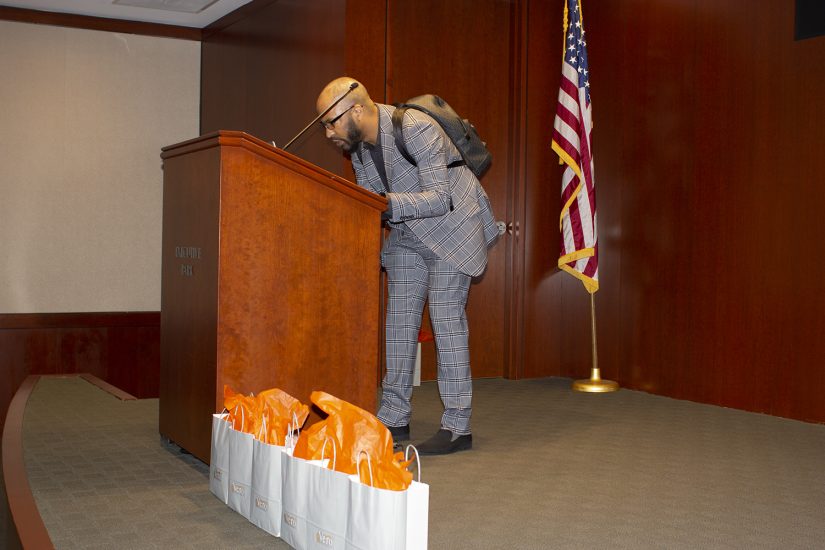 The Speakers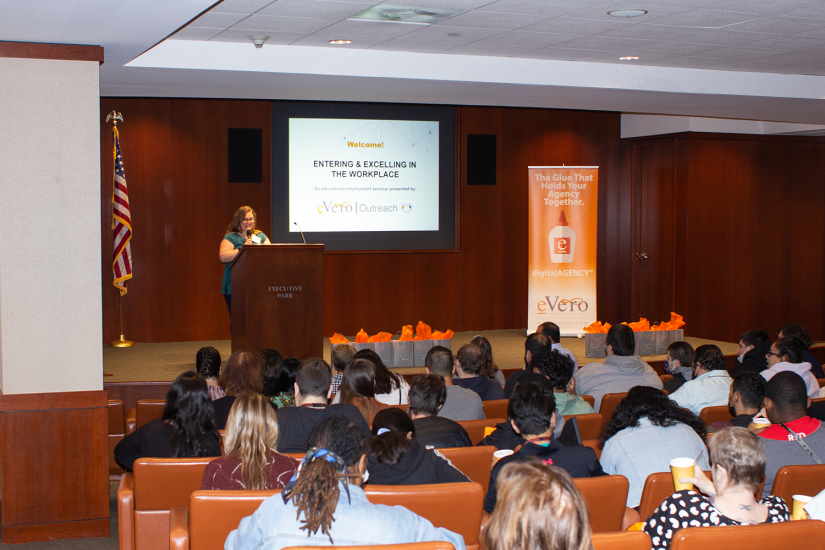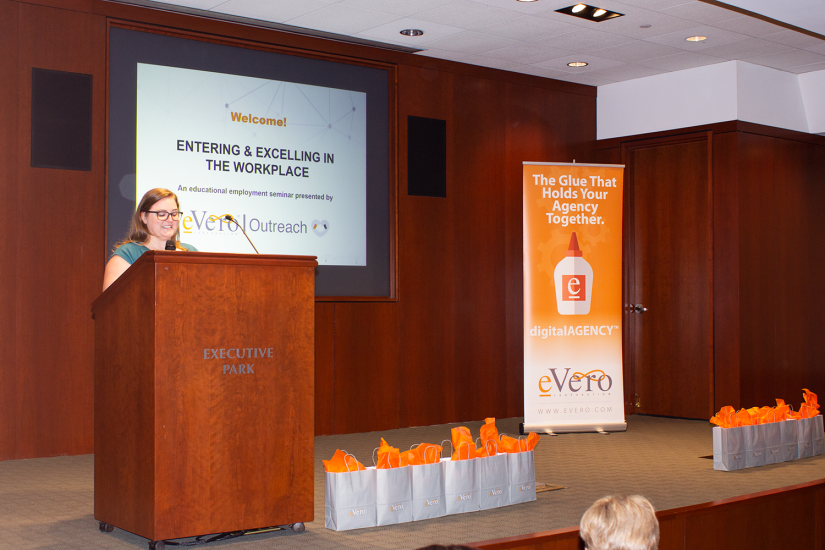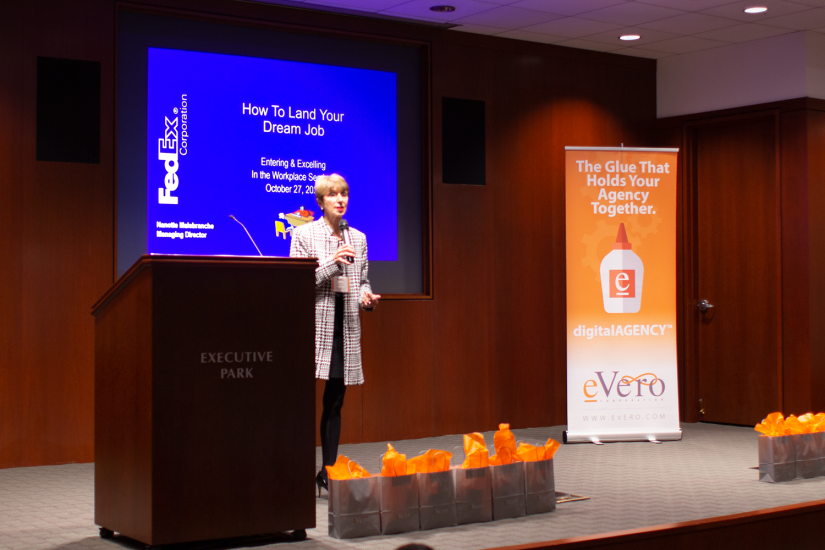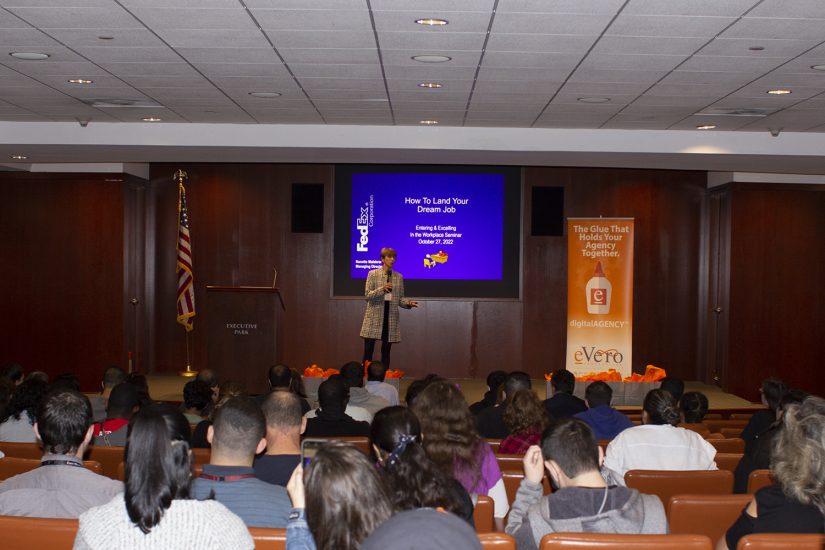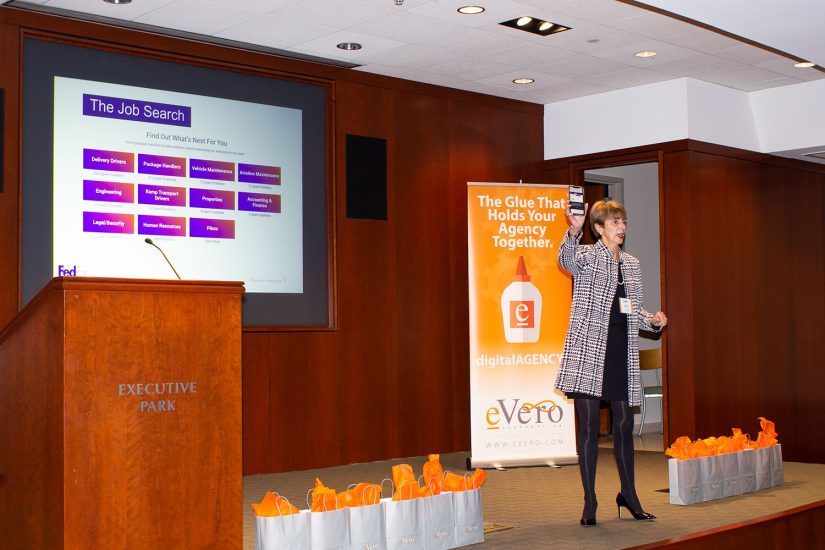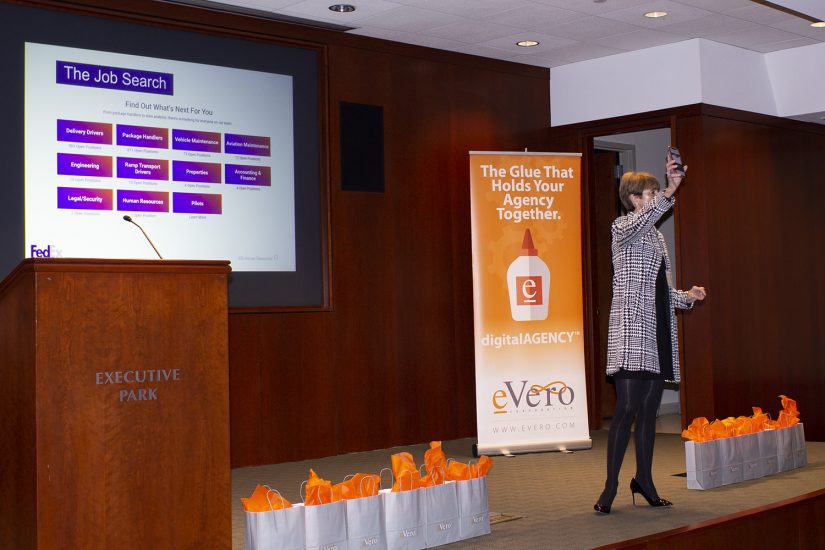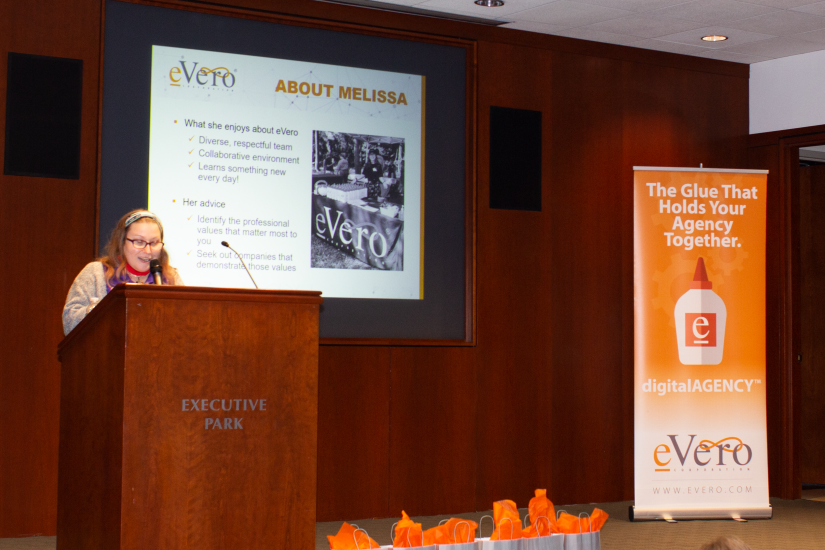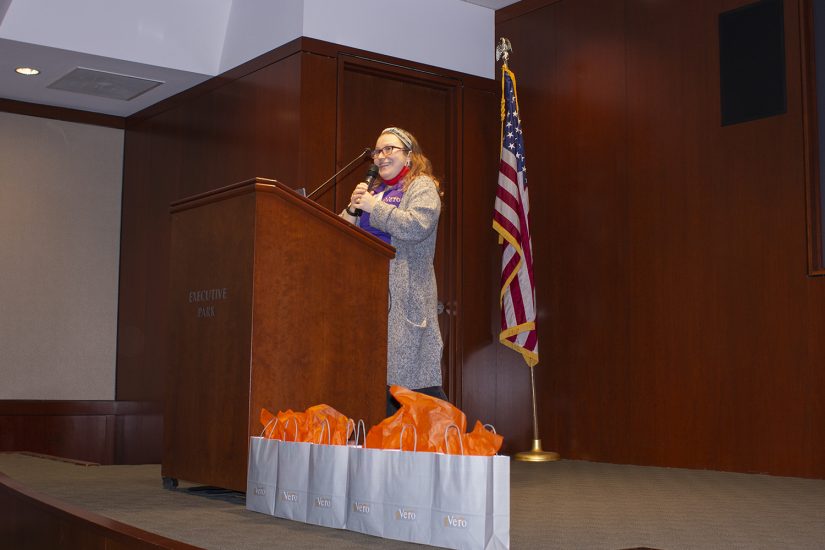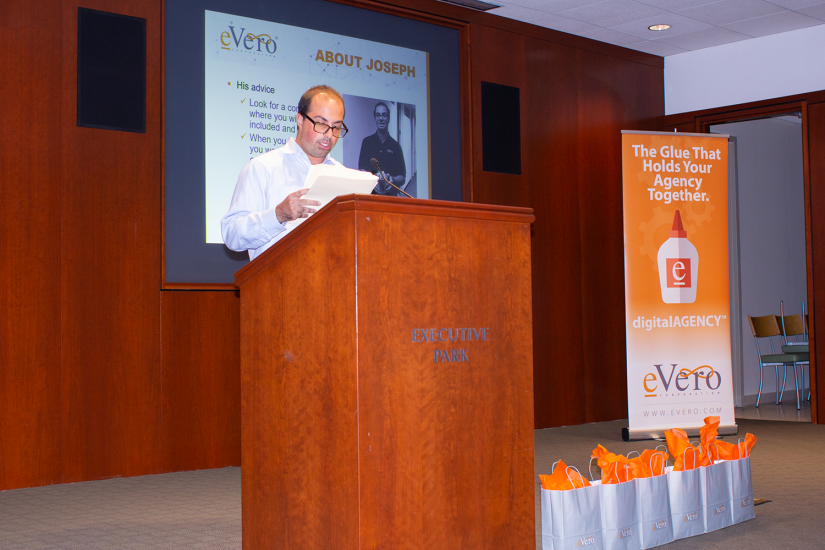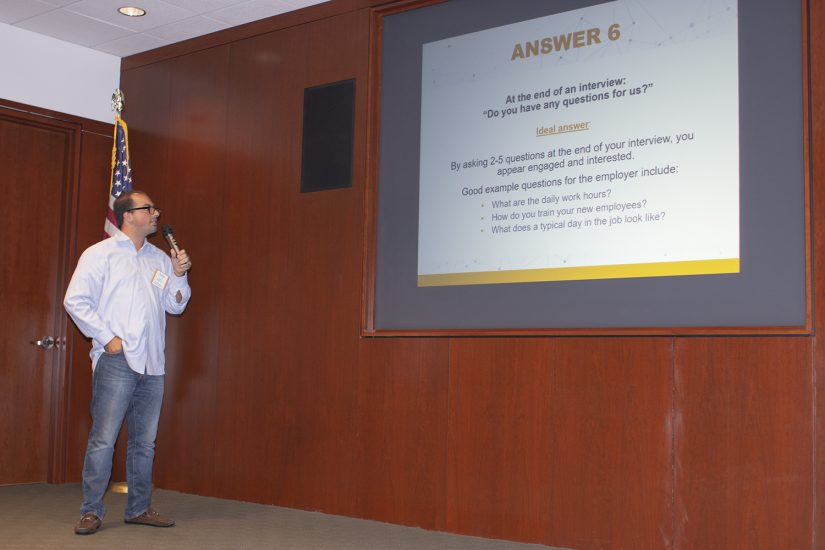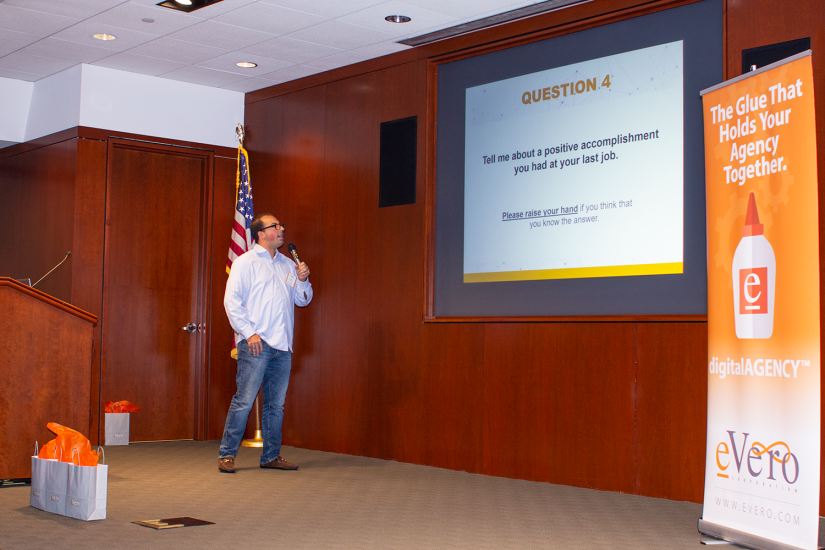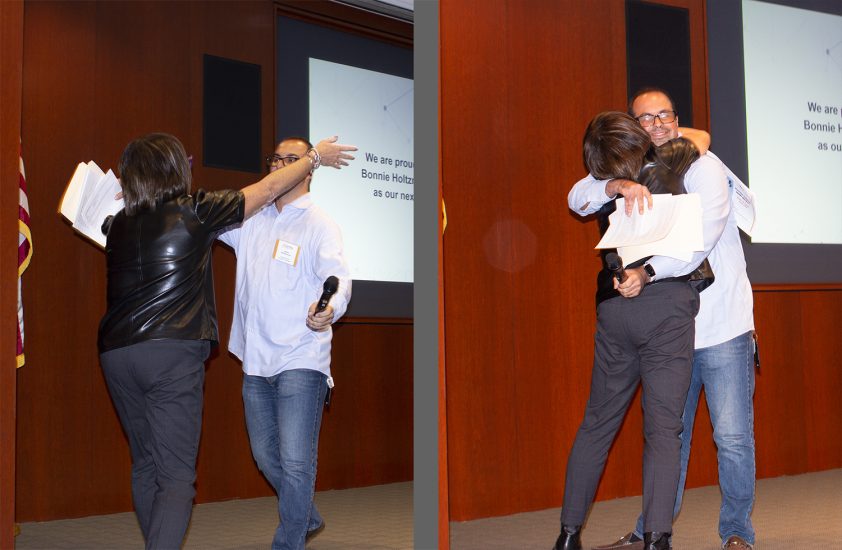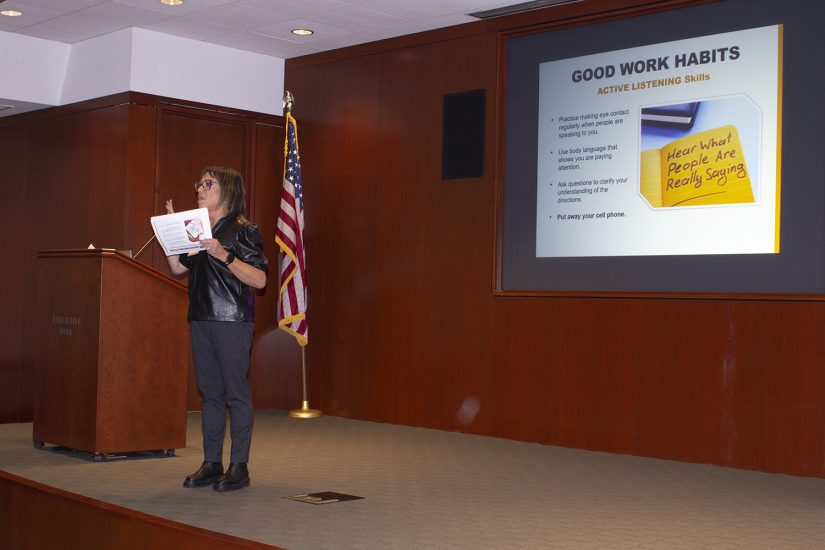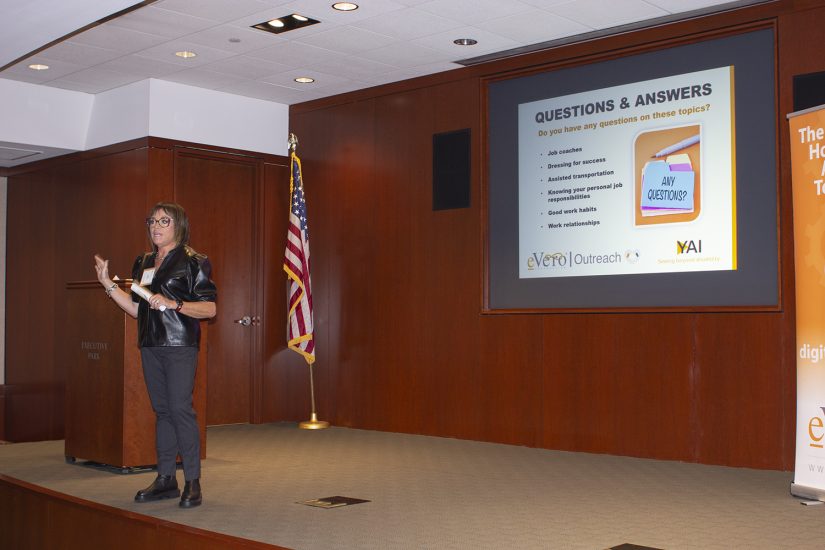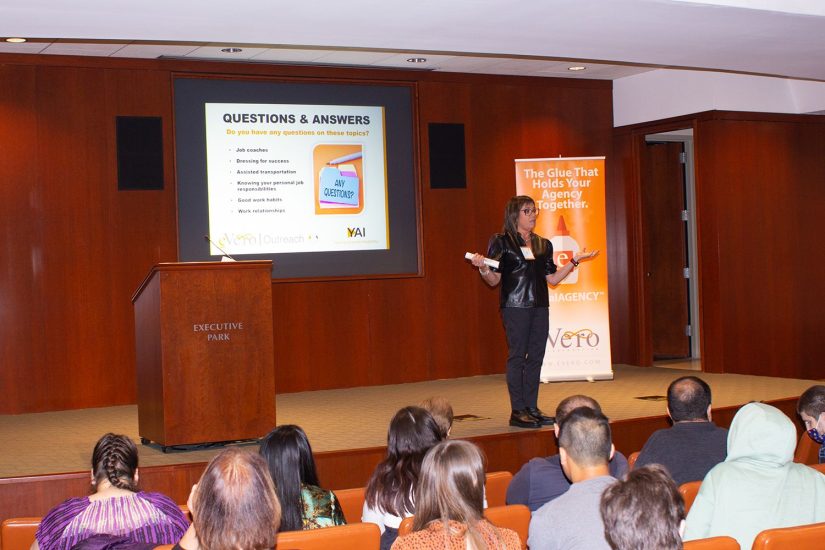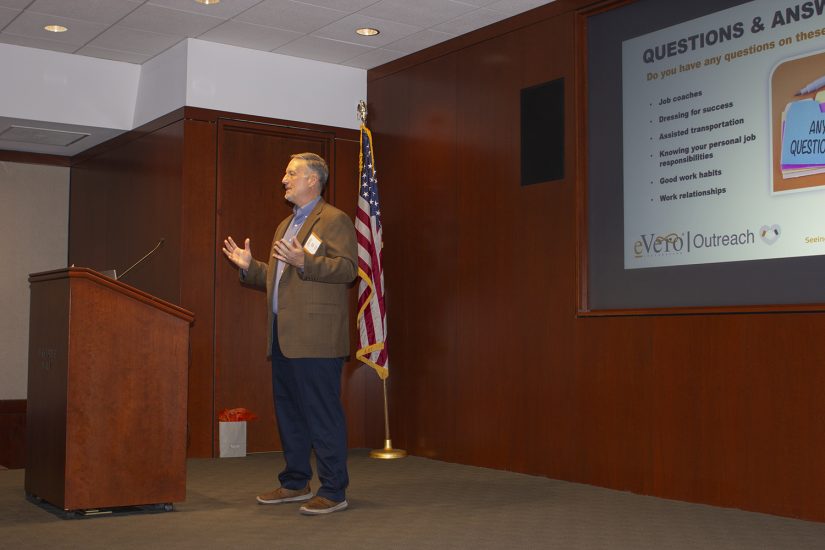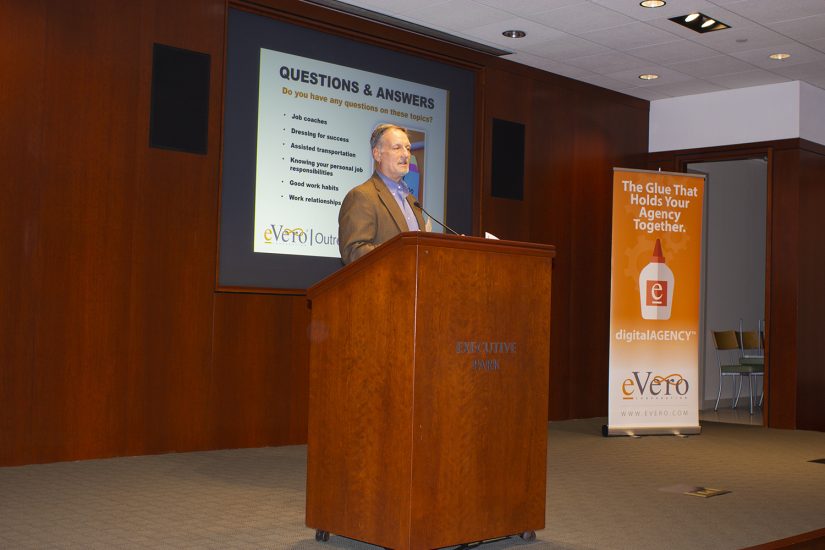 Thank you to our Guest Speakers, Nanette & Bonnie!