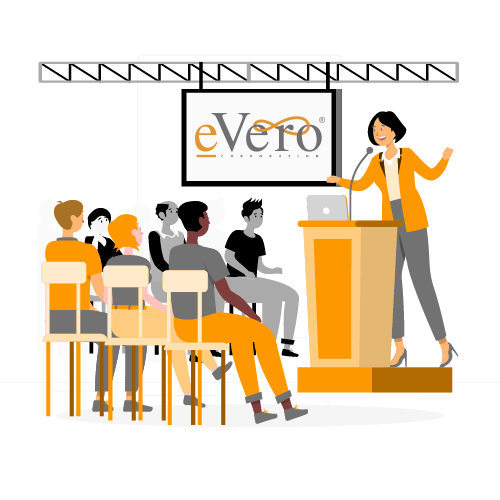 Halfway through our conference season as we welcome longer days and warmer temperatures!  Here's a quick rundown of the conferences we will participate in over the next two months. Unlike the first half of our tour many of these events will be out of state.  Always a great idea to set up a meeting in advance if you plan on attending any of these conferences and would like to touch base!  Stop by the eVero table and say hi and feel free to reach out to us directly at info@evero.com
IAC of Developmental Disabilities Agencies 2023 Annual Conference
eVero is a Gold sponsor of this year's event.  The conference's theme, On A Mission: The Power of People, focuses on the very human element of  I/DD care policies. From strategic implementation, federal & fiscal policy and workforce development/retention this conference highlights the best practices for agency management.
NASDDDS 2023 Mid-Year Conference
eVero is the Website sponsor of this year's event.  The conference's theme, Bridges, explores the necessary connections between systems both public and private which can serve to revolutionize the quality, availability, and person centeredness of I/DD supports.
The ARC & NCE 2023 Summer Leadership Institute
The Summer Leadership Institute's goal is for everyone to work better and smarter towards a shared purpose: ensuring people with intellectual and developmental disabilities (IDD) achieve their full civil and human rights and are fully included in their communities. This year's event focuses heavily on the most pressing issues in the disability community, including the intersection of students with the IDD and the justice system, education, and employment; leadership training; delivering quality support services; the DSP workforce crisis; breaking down silos between residential and day services; and much more.
2023 OPEN MINDS Management Best Practices   
This year's institute will explore new clinical services and service delivery systems, clinical protocols and management, service process management, and evidence-based practices. Thought leaders and industry experts nationwide will share their insight and experience by diving into operational, financial, and performance practices that elevate I/DD organizations.