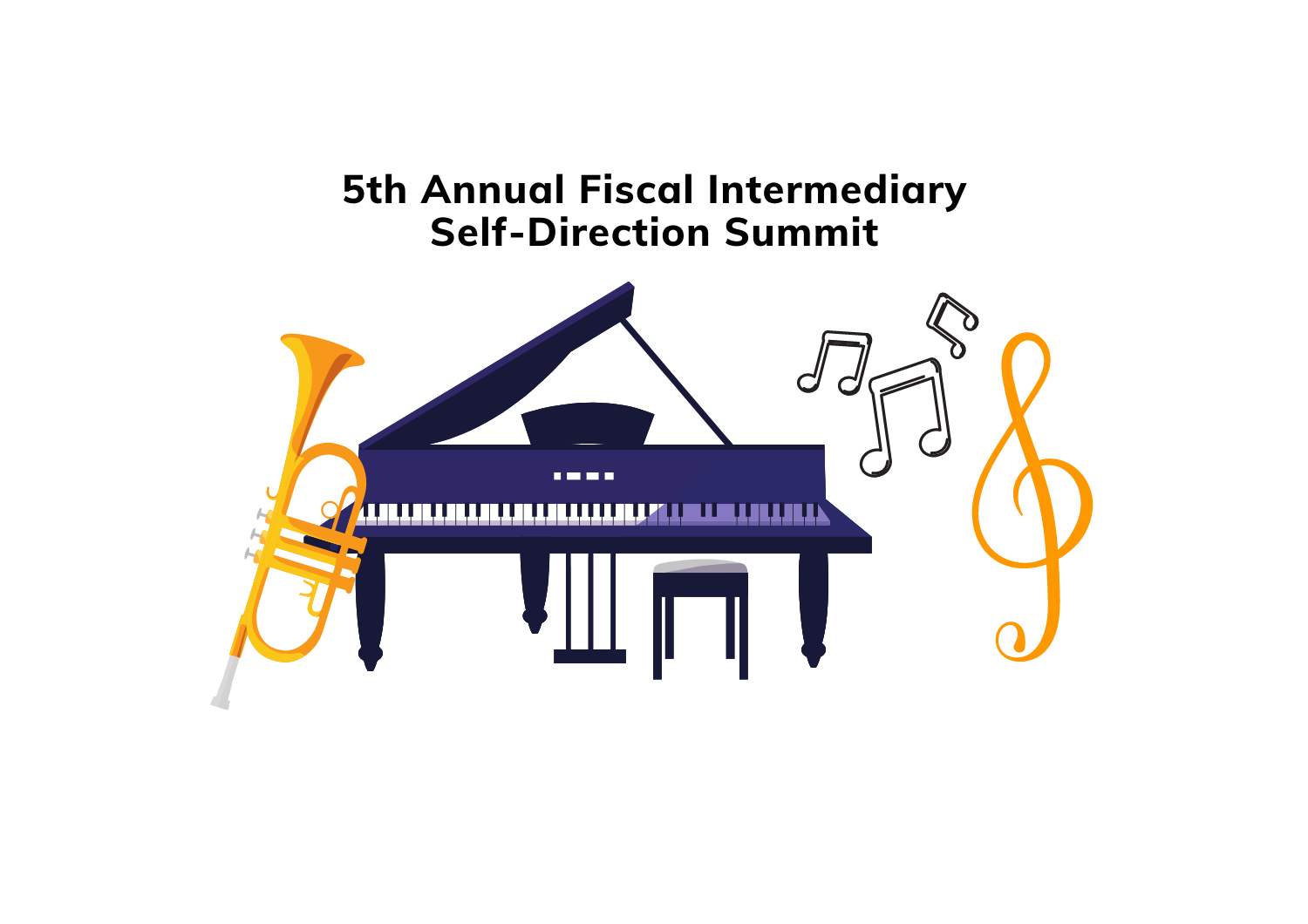 2019 Conference Theme: Orchestrating Self-Direction
We're thrilled to be attending the NY Alliance 5th Annual FI/Self-Direction Summit this week! From October 2nd-3rd, we'll be at the Gideon Putnam in Saratoga Springs with technology innovators and industry leaders from across the country to discuss new ways to enhance self-directed services.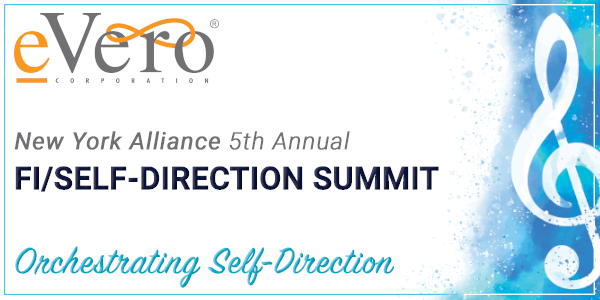 Wednesday, October 2nd features a day of panel discussions. At 4:00PM, eVero kicks off the Software Demos with a demo for our Self-Direction platform, EMPOWER™. We're also hosting the evening's Networking Event in the Arches, where we encourage everyone to drop by our Smile Station for some photo booth fun!
Thursday, October 3rd begins with a speech from the keynote speaker, Randy Pierce (Founder/CEO of Vision Quest), and continues with a number of concurrent panel sessions throughout the day. The summit concludes in the late afternoon with a closing presentation by Chad Colarusso of the OPWDD.
At 2:00PM on Thursday, please join us for THE 5 C'S OF SELF-DIRECTION, which aims to provide seasoned FI Professionals insight into the best practices of New York Self-Direction. This panel represents different agency perspectives, insights, and examples of success within the framework of the "5 C's of Self-Direction":
Customer Service
Cash Flow
Caseload Capacity
Compliance
Collaboration
This presentation is an opportunity for FIs to consider best practices in supporting the 5 C's in their organizations. It will be hosted by eVero's own Casey Fallon (Director of Client Success) alongside Brittany Putnam (Director of Independent Services at AIM Services, Inc.), Diane Lagoumis (Director of Self-Directed Services at East End Disability Associates), and Cindy Harvey (Associate Vice President at People, Inc.). Panelists will discuss similarities and differences in the structures of their programs and use of software, and will additionally offer advice on how to grow your program while still maintaining success in the 5 key areas.
We're delighted to be a part of the 5th Annual FI/Self-Direction Summit hosted by the New York Alliance for Inclusion & Innovation. Please stop by our booth to say hello, or come find us at Tuesday evening's Networking Event in the Arches. We can't wait to speak with you!