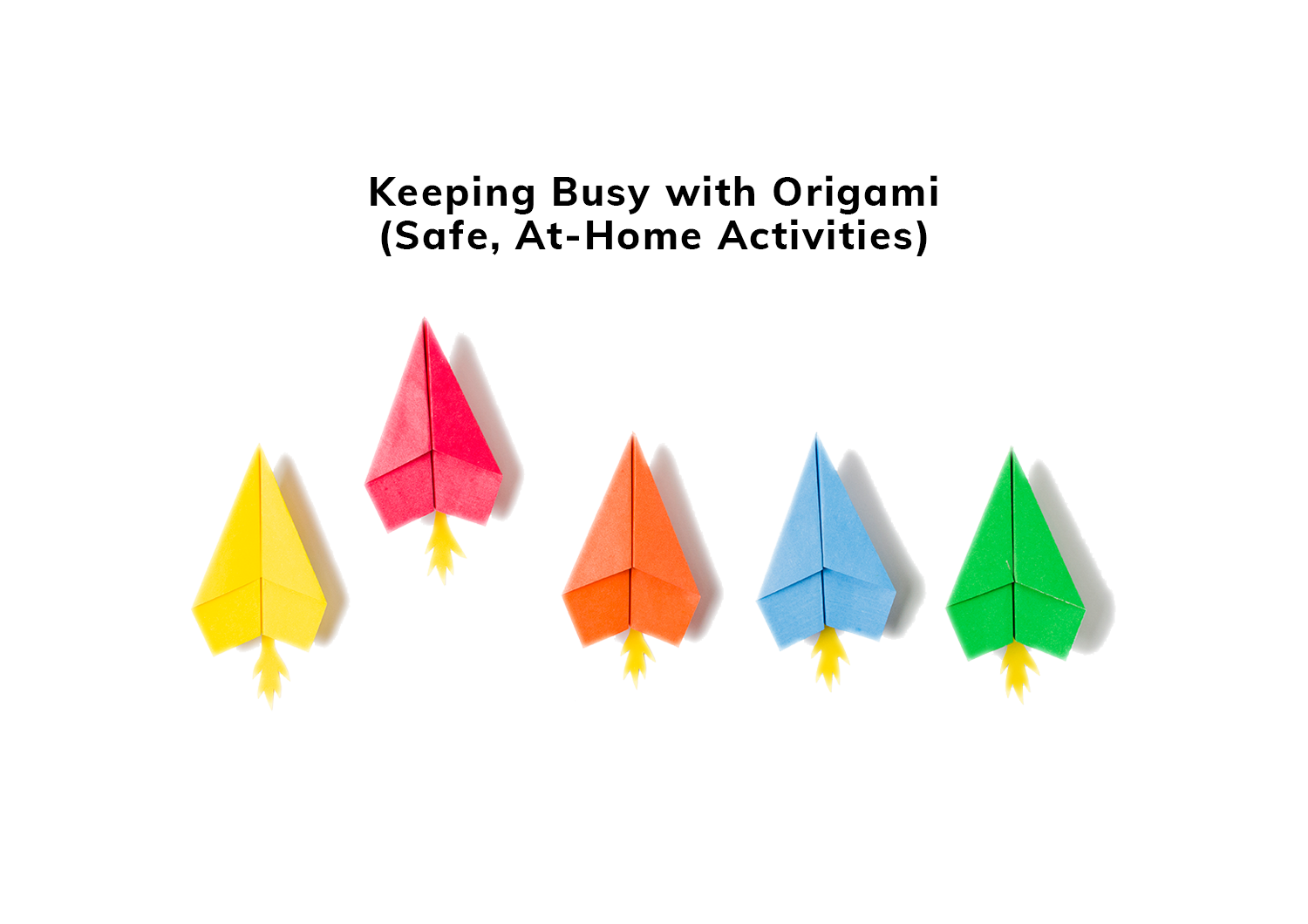 Staying home and staying safe: Use Origami as a Way to Keep Busy!
My name is Patrick, and one of the ways I keep busy is origami. There is a lot of joy to experience in paperfolding! 
Origami is very relaxing to do. Origami is a Japanese word that breaks down into two parts, "ori" meaning folding, and "kami" meaning paper. The three basic stages of origami are beginner, intermediate, and complex. Then, within those three basic categories, there are additional stages of origami that range from low and intermediate to super-complex.
I am a member of Origami USA (OUSA), the American national society devoted to origami, the art of paperfolding. Origami USA often has meet-up sessions where you can learn to do origami, as well as and "folding fun" sessions in the city and two annual conventions. At this time, they have gone virtual, and are making plans to have more classes and conventions to connect over the summer. (In fact, UnConvention will be virtually held on June 26th & 27th this year!)
I first got into origami in middle school; I just picked up a book and started folding. At first, I started with simple projects such as paper airplanes and boxes. I acquired some books for birthdays, as well as materials, and over the years my skills grew. I have had the pleasure of attending a number of classes where people taught different origami over the years. On one vacation, I went to an origami class, and by the time the class was finished, I had taught some of it! Since then, I have taught origami at multiple places; some of which include my local library to a library where I vacation upstate.
I went to my first origami convention in 2008, where people from around the world come together to fold. At that time, it was at FIT college, and seeing all the folders, and special guests was inspiring. Each year they have some special guests from different parts of the world. I have seen people of all ages folding different models varying in difficulty; origami really is for anyone, anywhere, any time. 
Whenever I go anywhere, I try to bring origami paper with me so that I can fold anything I think of on the fly. I also like giving origami away to people, whether it is in the diner or waiting for a train. I really like doing fractal origami, tessellations, and puzzles. Origami has had such a huge impact on my life, and I would really like to continue pursuing it as a skill and teaching it whenever I can.
Note: Although some of the models I like to fold may look very complex, I am currently a high-intermediate folder.
________________________________
Written By: Patrick Clare
This blog post was written by a member of the eVero Outreach team. The Outreach program aims to teach individuals with disabilities marketable job skills, and enable them to find gainful employment. To learn more about eVero Outreach, click here.