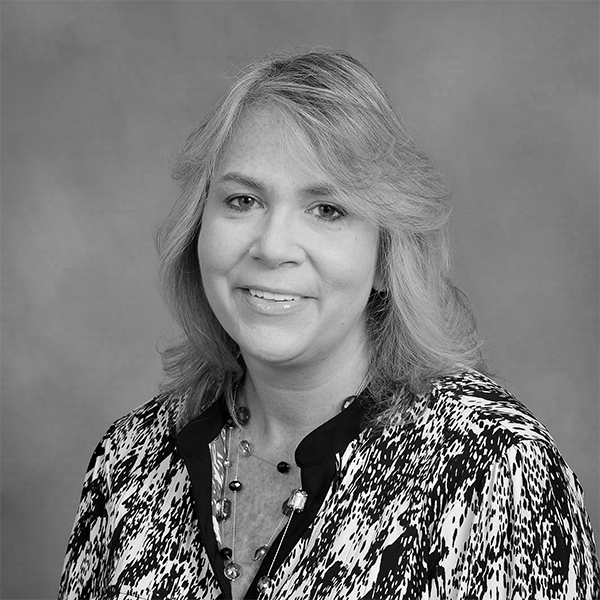 Jeannine Azan serves as eVero's Business Manager and has been in this capacity since 2008. In this role, she is responsible for maintaining office services by organizing and systematizing diverse office operations, and managing the company's Human Resources (HR) activities.  Jeannine works closely with senior management, regularly preparing financial reports for review and analysis, and is eVero's liaison to select third parties, including banks, insurance companies, and vendors. Jeannine is a key member of eVero's Entrepreneurial Operating System Committee, contributing to the development and implementation of organizational strategies, policies, and practices.
In support of eVero's multi-faceted commitment to providing service to the Intellectual/Developmental Disability (I/DD) community, Jeannine leads the company's Outreach Training Program that focuses on educating persons with I/DD on entry-level computer operations.
Prior to joining the eVero team, Jeannine held similar capacity positions in high-profile travel companies including Sanctuare Quintessential Hideaways, and Medallion Hotels whose clientele included Richard Branson and David Cooperfield. She holds a Bachelor of Science Degree magna cum laude from the New York Institute of Technology, Old Westbury.
Jeannine resides on Long Island and is a mother of two children. She is also a cancer survivor and has given presentations at events sponsored by Memorial Sloan Kettering as well as provided interviews to local media outlets. Jeannine was invited to attend the ground-breaking ceremony at Memorial Sloan Kettering's Nassau County facility and had the honor to sign one of the foundation beams utilized in the new construction.