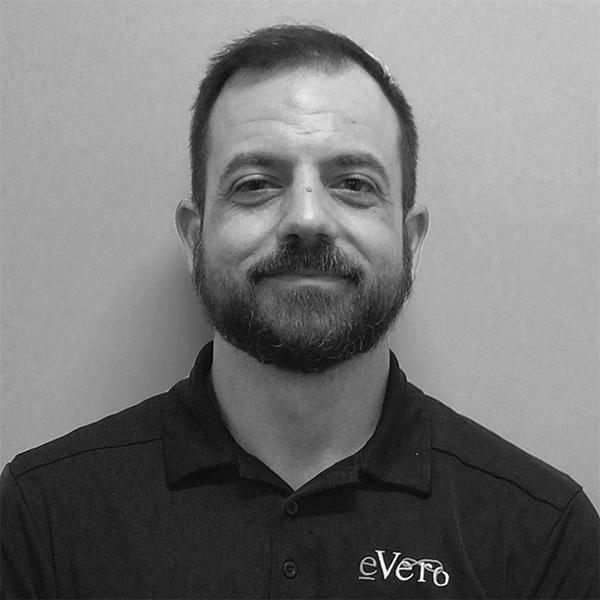 Michael Fishon is responsible for supporting the Managed IT  & Network Services  portion of eVero's solution portfolio.  He leads a team of Client Support Specialists who ensure client satisfaction throughout the product lifecycle by proactively identifying, troubleshooting, and resolving client concerns and issues  Michael serves as Client Support liaison with select eVero departments, including sales, product management, and network operations, and he is tasked with monitoring new product developments and emerging technologies as it relates to the challenges of delivering Client Services Support within the Network Services environment.
Prior to joining eVero, Michael managed a regional operation for Best Buy's Geek Squad where he had supervisory responsibility for a team of 20+ technicians.  This role included a wide range of IT deployments specific to in-store customers, as well as in-home and on-site businesses installations. Prior to that, Michael worked for DalTech Industries, configuring IT hardware to conform to customized client specifications and schematics. He was also responsible for managing the company's networking and internal software integration.
Michael holds an Associate's Degree in Business Management as well as a Bachelor's of Science Degree in Information Technology from Briarcliffe College. He is an avid bicyclist who works with Concerned Long Island Mountain Bicyclists (CLIMB); an organization that builds and cleans trails for local riders. He also is a Retro Video Game collector as well as an active participant in Competition PC Gaming.