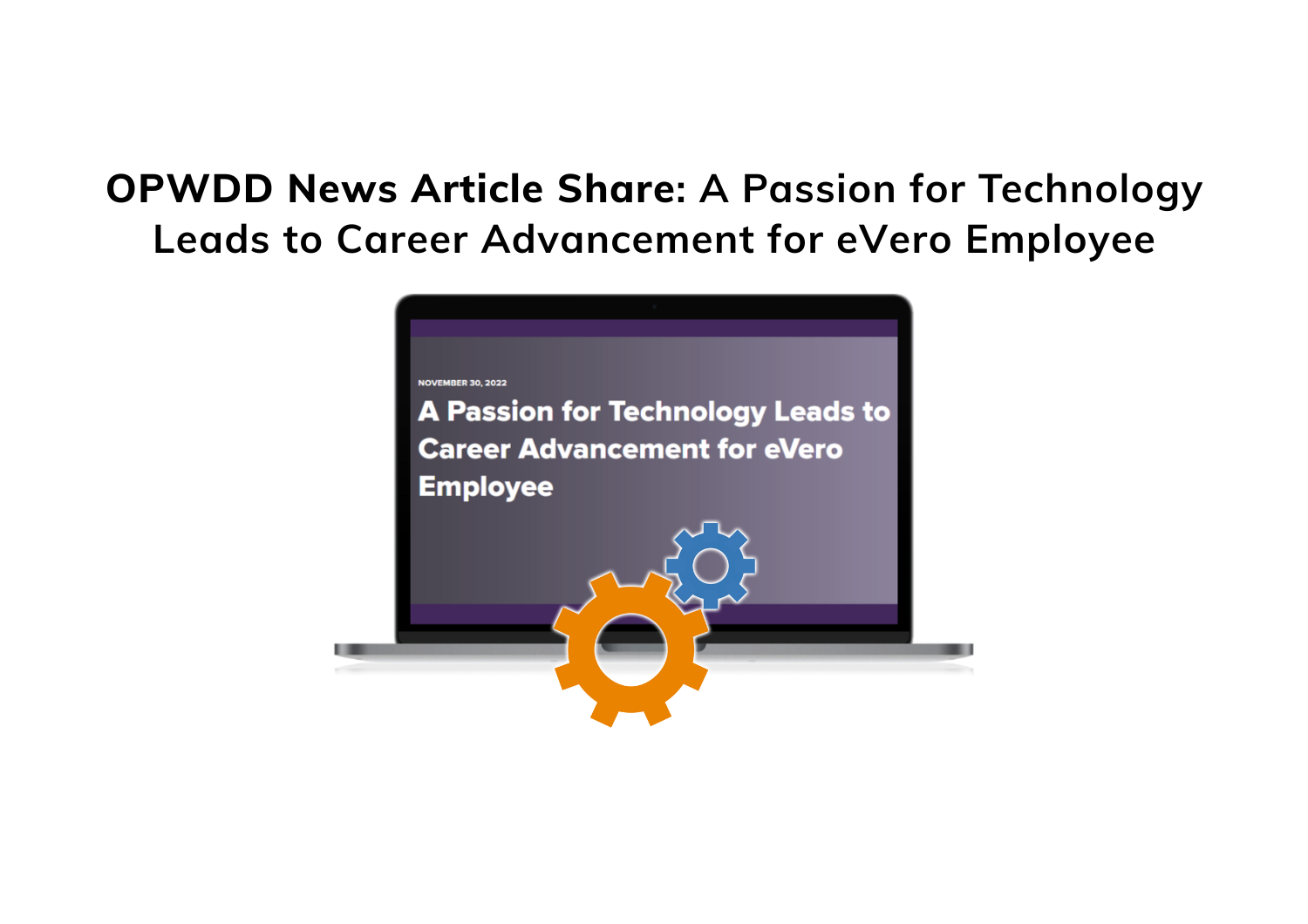 Wil Chou from the NYS OPWDD (Office for People with Developmental Disabilities) recently paid us a great honor by visiting the eVero office to discuss employability and our Tier I Customer Support Representative, Jason Buck.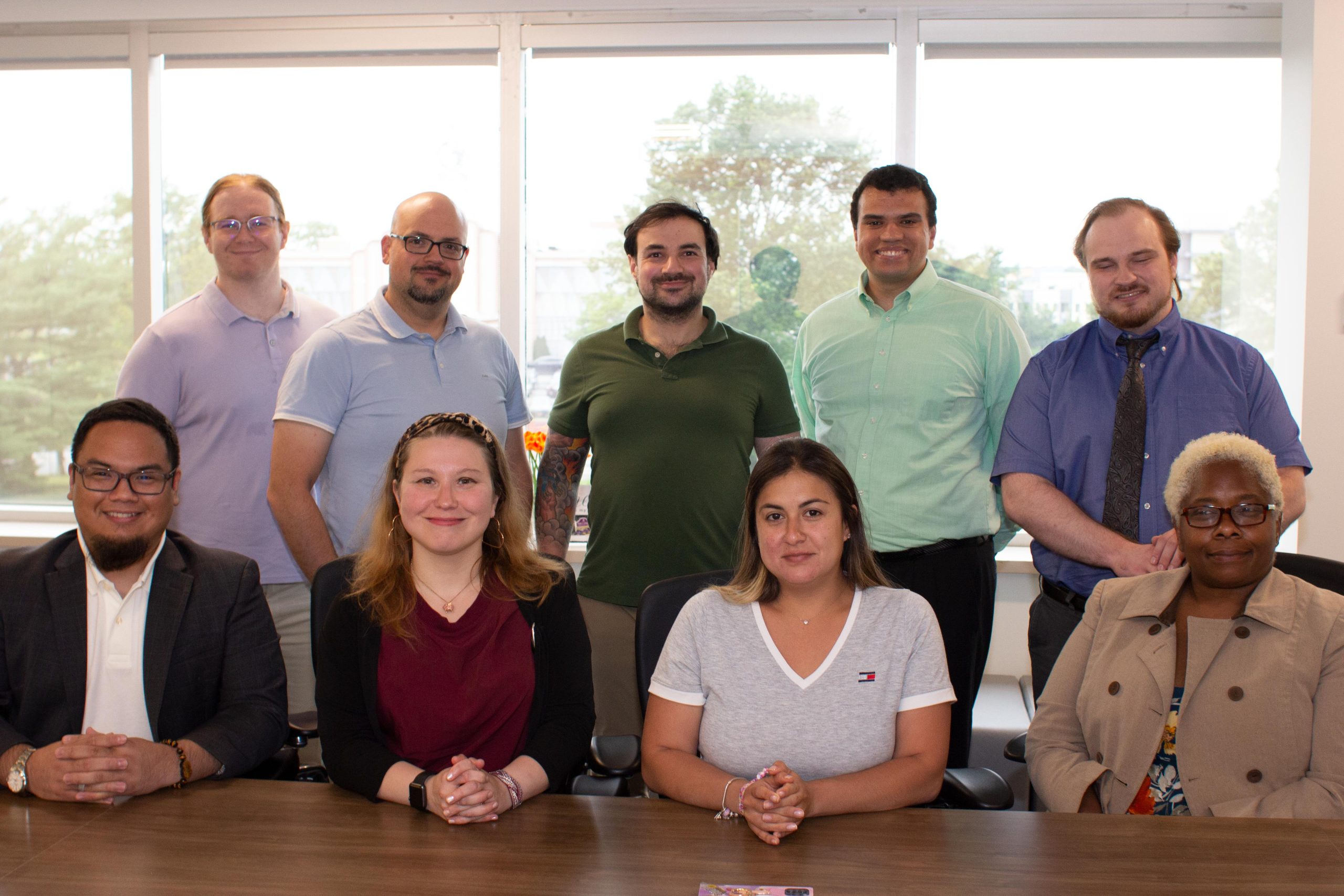 Jason has been with the eVero team for 4 years now. Jason is passionate about technology, which makes him a quick learner, excellent problem-solver, and a perfect fit for his role.
On November 30th 2022, OPWDD shared a news article about the experience of visiting our office and meeting Jason on their website:
We are delighted to share this article, and we invite to you celebrate in Jason's success along with us!
eVero is also incredibly humbled to see a segment in the article that speaks to our team, mission, and culture. As noted by OPWDD,
"Visitors to eVero's headquarters will immediately recognize that the company takes their commitment to an inclusive workforce seriously. The company describes itself as a family-oriented business that supports the developmental disabilities community in numerous ways, including their eVero Outreach program. As part of this program, eVero organizes interactive seminars for the community to familiarize them with interview and job skills, to help them find, and keep, gainful employment. Some of eVero's current employees were participants in the program. eVero currently employs six people that have a known disability in New York."
We attribute so much of our success to the diversity and inclusivity of our team. eVero takes our employability pledge seriously, and we couldn't be any prouder of our workforce.
And we'd like to congratulate Jason for all of his hard work and accomplishments! eVero is lucky to have you on our Help Desk Team, and we wish you the best of luck in your endeavors as you climb the ladder of success — including obtaining A+ security and C++ certifications in the future.