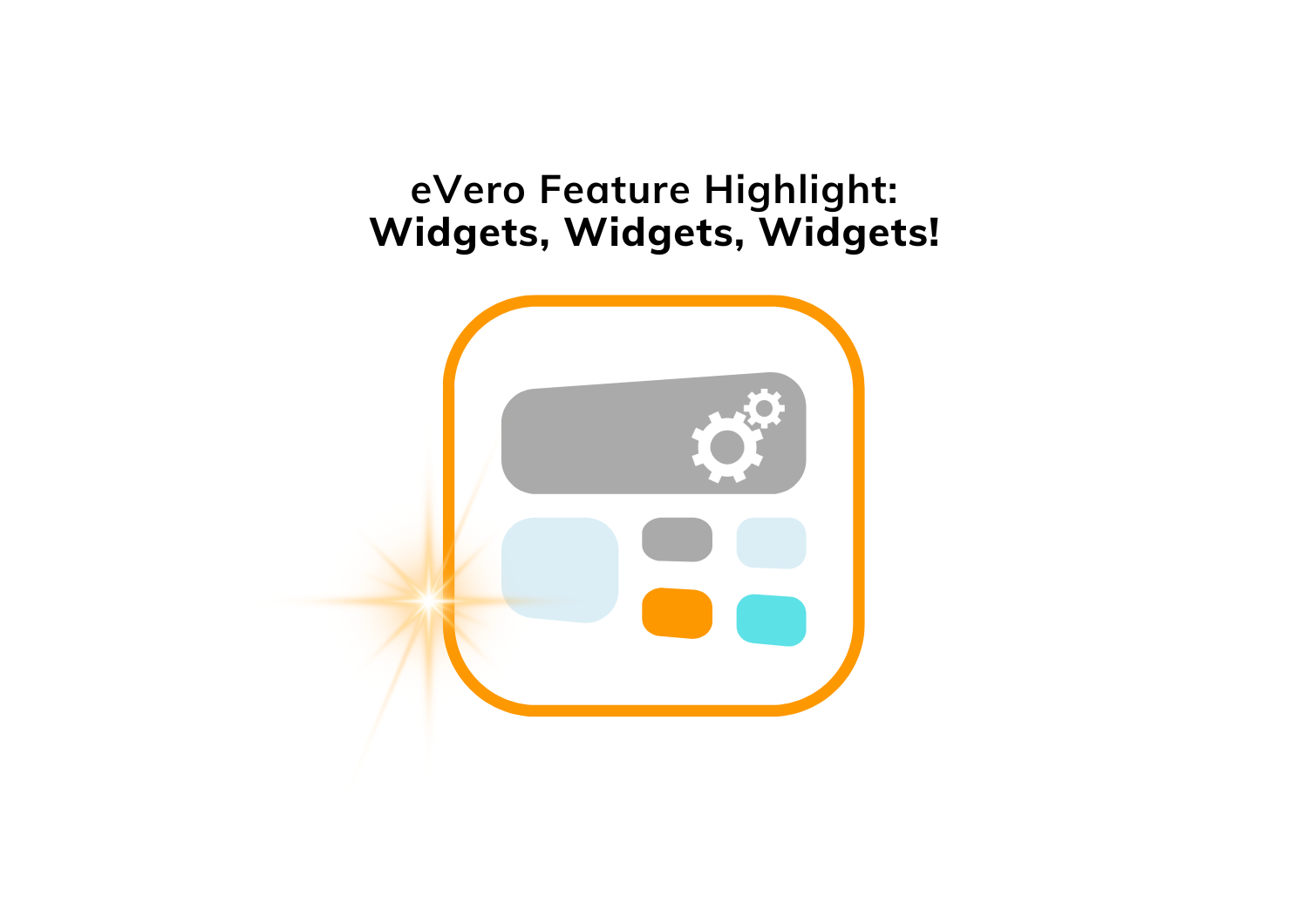 One of the biggest benefits that we tout about our software platform is its ability to streamline everyday workflows and processes to save our users time. One big way that we do this is through the use of widgets.
In today's technological world, widgets have become an essential aspect of any software's interface.
What exactly is a widget, though?
The term "widget" refers to a graphical user interface (GUI) element, or a small application within an application, that can show information and/or interact with the user. Essentially, widgets create an easy shortcut on your device (or within an app) to specific information that you might be looking for, and they can usually be 'saved' or 'pinned' to a certain location and revisited with ease.
Widgets provide a streamlined way to view the data you need — when and where you need it. And they're located all over!
There are countless examples of widgets that are frequently utilized in our daily lives — just think about how often you make use of the Weather, Clock, News, or Calendar widgets on your smartphone!
Widgets can turn your data into a secret weapon for productivity.
eVero has carried that same approach over to our platform by making over 40 different widgets available, each designed with the mindset of streamlining the user experience for specific tasks. We've designed our widgets so that they can be brought into every user's Dashboard view, helping to consolidate the unique information they need to find quickly.
Dashboards within our digitalAGENCY™ and EMPOWER™ solutions are fully customizable, and include an 'add widget' button.  This allows users — including Individuals, their Families, their Facilities, SDS-Brokers, and SDS-FIs — to select from a curated collection of widgets that are pertinent to their role. For example, Individual and Facility modules will have widgets that directly correlate to items like Level of Supervision, Attendance, Authorization Status, and EVV. Meanwhile, our Broker and FI modules have widgets options for Budget Summary, Staff Action Plan, Rejected Documents, and Monthly Expenditure.
Our widgets are user friendly and easy to set up – most can be activated in just couple of clicks! They display pertinent information, and they are interactive and customizable, allowing the user to modify items like the program, the facility, and date range. And there is no limit to the number of widgets that a user can incorporate into their unique Dashboard view.

Since Dashboard views are personal to each user, an individual user's widget selection does not affect the Dashboard of anyone else at the agency.  However, admins that are designated as eVero Power Users have the opportunity to take on an additional role as "Widget Wizard". This allows them to curate standardized Dashboard view template, complete with widgets, that correspond to the specific needs of the agency. This way, users within the agency would not have to put together their own Dashboard view from scratch, but still have the autonomy to do so if they prefer.
Widgets are just one of the many features within the eVero platform that provide opportunity for users to efficiently document and review data. Please stay tuned for more in-depth feature articles!
For more information on how the widgets in our platform can help you, please reach out to us using the form below.