Comprehensive HIPAA & Regulatory Compliance
Maintaining compliance can be costly and confusing. Protect your data with Compliance-as-a-Service.
---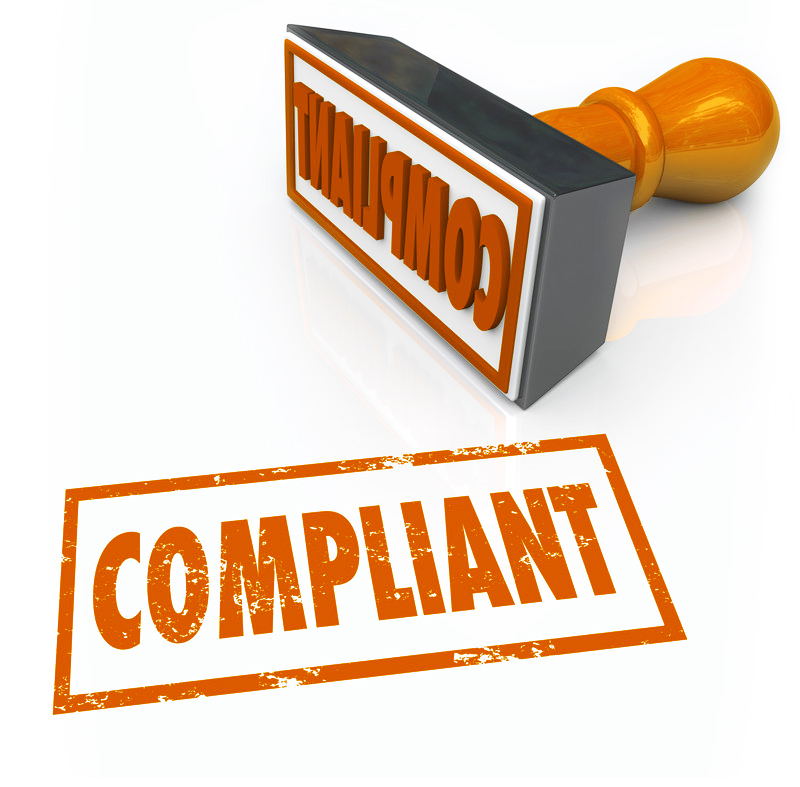 While HIPAA outlines many of the IT compliance objectives your agency must adhere to, it doesn't tell you
how
to achieve those objectives. We have an extensive history serving the Health & Human Services marketplace, and are deeply in tune with the compliance risks and guidelines specific to this industry.
By letting us concentrate on keeping your data compliant, you can put your focus where it's needed most — on providing exceptional care services.
---
Some of the unique benefits of Compliance-as-a-Service from eVero:
Increased efficiency, lowered costs, and no more surprises.
Proactive tools, including data encryption, log monitoring, and access management.
Visibility into risks so that you can coordinate quick remediation.
Automated vulnerability scans and network probing to ensure compliancy on an ongoing, reliable basis.
Specially-tailored Policies & Procedures implemented throughout the organization to keep you ahead.
On-demand access to your security information while keeping sensitive data private, compliant, and secure.
---
Top Features of eVero CaaS:
An advanced HIPAA compliance risk analysis.
Electronic protected health information (ePHI) validation.
Implementation of HIPAA policies and procedures specific to your business.
Automated report generation and data collection at the client site.
Role-based access management, log monitoring, and task assignment.
HIPAA 'Evidence of Compliance' document generation.
Subject Matter Expert (SME) advice on HIPAA- and HITECH Act-related issues.
What are HIPAA and ePHI?
ePHI is electronic protected health information. Any health information that is produced, saved, transferred, or received in an electronic form is considered ePHI. This information must be kept secure and private at all times, as outlined by the HIPAA Security Rule — which was passed by US Congress in 1996. HIPAA, or the Health Insurance Portability and Accountability Act, outlines how to properly manage ePHI in the United States in a way that protects the consumer.

All hospitals, doctors' offices, health insurance providers, and human services agencies must abide by the HIPAA Security Rule guidelines. Whenever ePHI is handled, you must be able to ensure the confidentiality, integrity, and availability of all aspects of this data.


---
HIPAA Compliance Process Automation
Never worry over surprise audits or data integrity issues again. Our Compliance-as-a-Service package takes your agency's compliance to the next level. eVero will automate the collection of the data you need, analyze it for you, and provide you with dynamic remediation services to address liabilities.

We always include automated reporting and scans to keep constant watch over the integrity of your data, as set forth by HIPAA and regulatory compliance guidelines. This allows us to proactively uncover and mediate potential breaches, network issues, and vulnerabilities.

Our CaaS package will put your agency on a fast-track to reliable, well-maintained compliancy. Get audit-ready in a matter of days — not months.

---
Are you interested in hearing more about how Compliance-as-a-Service will benefit you?
What do our customers think?
Not enough can be said about the incredible customer service at eVero. Even when everything is falling apart, you can pick up the phone and know they're there to help you, which gives you all the peace of mind you could need. As the Chief Operating Officer, I couldn't ask for anything better than the customer service, time, and support provided by the staff at eVero.

eVero has helped to reduce the amount of time spent in calculating the remaining hours for individuals in our employment programs.

Enter eVero, who introduced us to a system that digitized the entire process and cut immeasurable time. This now allows our managers to provide more support to their staff, as well as a greater presence within the homes of the families with whom we provide supports and services.