7 categories of compliance services with customizable features
Compliance as a Service (CaaS)
Comprehensive compliance services that will get you HIPAA, HITECH, and SHIELD compliant.
---
While the HIPAA Security Rule, HITECH Act, and New York SHIELD Act outline many of the IT compliance objectives your business must adhere to, it doesn't tell you how to achieve them. It can be frustrating, costly, and confusing trying to piece together multiple software systems in order to achieve 100% regulatory compliance.

To protect your data and meet your unique business needs, eVero offers comprehensive compliance services across 7 main categories. We have an extensive history serving the Health & Human Services marketplace, and are in tune with the compliance risks and guidelines specific to your industry.

By letting us concentrate on keeping your data compliant, you can put your focus where it's needed most — on providing exceptional care services.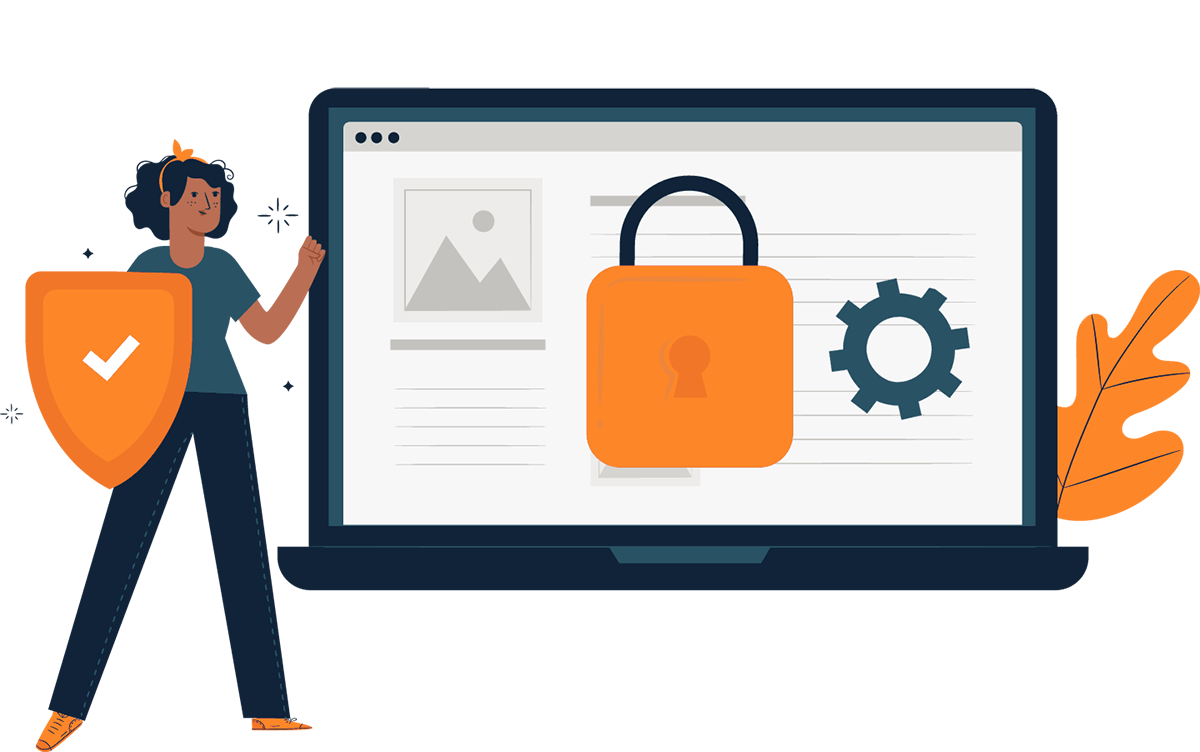 ---
Each service includes features which are available bundled together or à la carte.
Protect your email accounts from threats like malware, spam, and other advanced threats. In addition, using eVero's email encryption has proven policy filters that inspect your emails and attachments.
2
Business Continuity & Disaster Recovery
24x7x365 service that includes verified backups, restore options for any scenario, cloud recovery spin-up, ransomware protection, and cloud service protection — all backed up to a private cloud.
Utilize our Next Generation Artificially Intelligent Antivirus platform to protect your desktop against traditional viruses and advanced malware. In addition, hosted and managed desktop encryption with full encryption key management and policy control.
4
DLPaaS (Whole Network Security Monitoring)
Managed Security as a Services (MSaaS) provides instant detection and endpoint quarantining, isolating intrusions before irreversible damage can be done. In addition, we will also provide a remedy plan so the endpoint can resume normal operations.
Our cloud-based web filtering solution has built-in protection policies that allow you to monitor, protect, and control your accounts or users when online. Detect and prevent major business damage with our Dark Web threat intelligence monitoring service, which can detect stolen user credentials found on the Dark Web.
6
Mobile Device Management & Remote Access
Provide adequate visibility, manageability, and security for mobile devices, with access to over-the-air (OTA) device enrollment for easy and rapid deployment. Protect your network via Multi-factor authentication (MFA / 2FA), which utilizes a second source of validation, such as a phone or token, to verify the user's identity before granting access.
7
Comprehensive Security Posture Review
Our HIPAA Security platform documents 'Evidence of Compliance' during a HIPAA Compliance Risk Assessment & Analysis. A Subject Matter Expert (SME) will analyze and provide recommendations on all issues relating to HIPAA, HITECH Act, and SHIELD Act, and we will assist your organization in developing and updating Compliance Policies & Procedures.
---
We'll help you get on the fast track towards achieving 100% regulatory compliance.
What do our customers think?
Not enough can be said about the incredible customer service at eVero. Even when everything is falling apart, you can pick up the phone and know they're there to help you, which gives you all the peace of mind you could need. As the Chief Operating Officer, I couldn't ask for anything better than the customer service, time, and support provided by the staff at eVero.

eVero has helped to reduce the amount of time spent in calculating the remaining hours for individuals in our employment programs.

Enter eVero, who introduced us to a system that digitized the entire process and cut immeasurable time. This now allows our managers to provide more support to their staff, as well as a greater presence within the homes of the families with whom we provide supports and services.