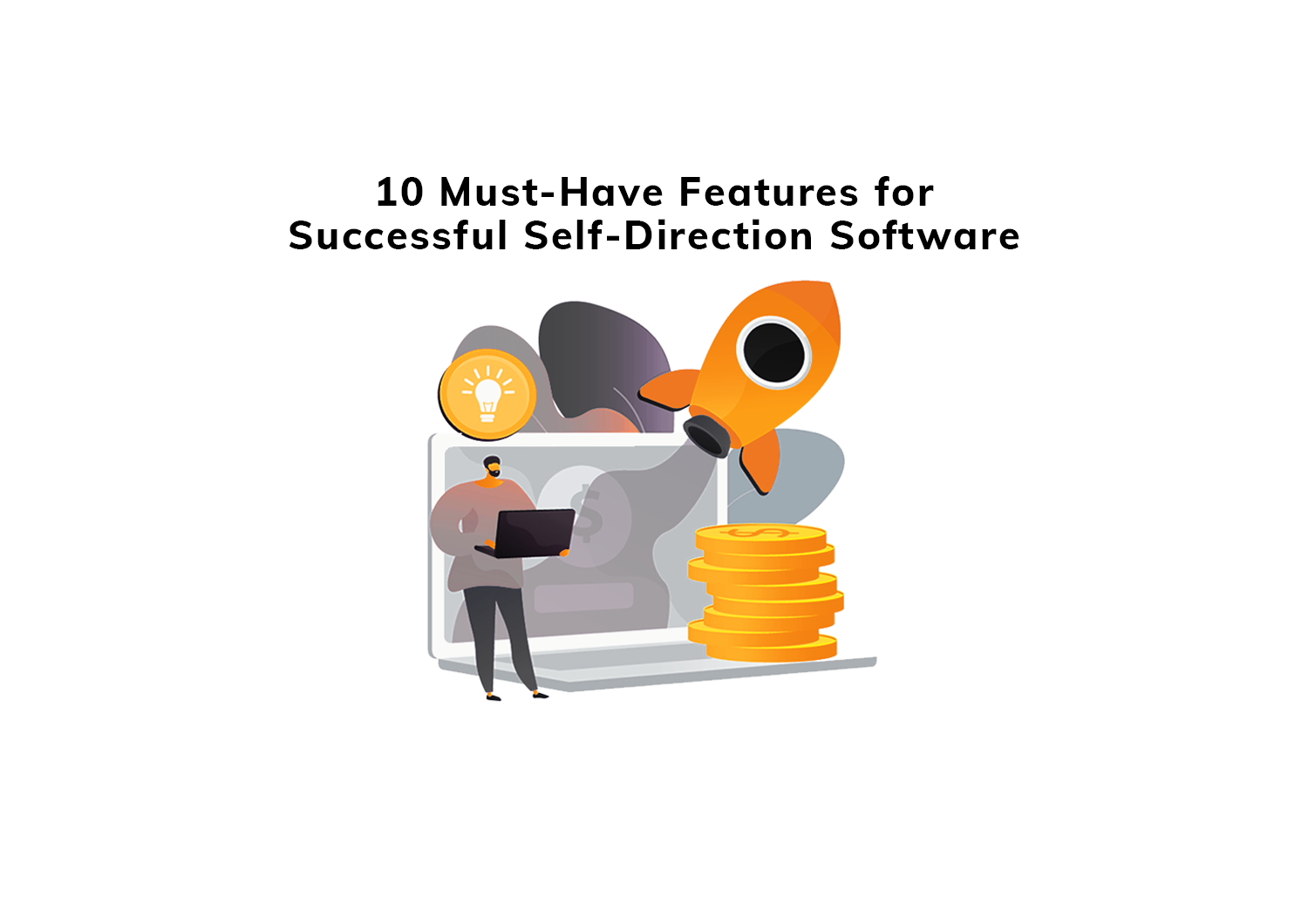 10 Must-Have Features for Your Self-Direction Solution
What are the top 10 features you should look out for when choosing a software solution for Self-Direction?
EMPOWER™ by eVero is the #1 Self-Direction software and market leader in New York State.
We attribute this achievement to the following 10 features, which have proven to be must-haves for any successful Self-Direction Program.
---
1. A Unified Ecosystem through Connectivity
A standout feature when using eVero for Self-Direction is that our solution creates a powerful, unified ecosystem for Fiscal Intermediaries, Support Brokers, Self-Hired Staff, and Individuals & their Families.
This connectivity means that every person who needs to be in communication can do so seamlessly — and transparency is never a worry or an afterthought. The system was designed to keep data accessible between the parties that need it, while ensuring that it also remains secure and compliant. Everyone who needs to have a hand in the system accesses their own specialized portals (which are packed with unique features for each type of End User), and are constantly interconnected.
Building a unified ecosystem has proven to be a game-changer for Providers seeking elevated transparency, efficiency, and control.
2. Person-Centered Perspective
The ideal Self-Direction platform must be built to be person-centered, so that the data always follows the individual receiving services.
Self-Direction is about improving freedom and control for those who are receiving care services. The care recipient must always retain Budget Authority and Employer Authority as they self-direct their services and staff. Ensuring that your platform is built to be person-centered keeps the care recipient at the center of what's going on, boosting transparency and delivering better outcomes.
3. HIPAA & Regulatory Compliance

Your platform needs to keep ePHI (electronic Private Health Information) secure at all times; compliance cannot be sacrificed. Therefore, your Self-Direction solution must be fully compliant and secure — while still remaining user-friendly, easy-to-use, and accessible.
We have over 20 years of experience building HIPAA compliancy into every step so that your organization is always prepared. With eVero, you can trust that your data is always secure, accessible, HIPAA compliant, and audit-ready.
4. Elimination of Paper Processes
In this day and age, paper only slows things down. Eliminating bulky paper-based timesheets (and digitizing as many internal processes as possible) will provide numerous benefits for your agency, from optimized accessibility to advanced data analytics.
Aside from enhancing all of your existing operations, going paperless is an important investment for the future of your organization. It's a commitment to providing the best services possible, while also freeing up your cash flow and allowing you to process claims faster.
5. Native Mobile Applications
The best Self-Direction platform for your agency will provide you with options based on a variety of needs and barriers. Do your staff need to use a web-based application, or would they benefit from a Native Mobile Application which can be used seamlessly on the go?
Your eVero solution can be taken in the palm of your hand with our Native Mobile Apps, available for both Android and Apple devices. Our Apps were designed to empower care services while ensuring compliance and data security. Staff can utilize the mobile apps to capture required EVV data, collect service documentation, and clock in/out with ease. Meanwhile, care recipients and their Circle of Support can log into their own App any time to access their Self-Direction Budget, submit claims, or validate service hours.
6. EVV Compliance — Built Right In
The EVV Mandate is now live. As of January 1st, 2021, the 21st Century Cures Act requires Electronic Visit Verification for all self-directed services. Thankfully, EVV was built into eVero right from the beginning.
Your Self-Direction software must capture the following pieces of information from every service visit:
✓ The type of service provided
✓ The date of the service provided
✓ The location of the service delivery
✓ The time the service begins
✓ The time the service ends
✓ Information about the individual providing the service
✓ Information about the individual receiving the service
To minimize the risk of future audits and penalty fees in the long run, your agency should also be working to ensure that EVV is utilized properly by caregivers and staff, reducing (or eliminating) the percentage of manual edits required.
7. Collecting Service Documentation 
Our intuitive platform goes beyond other Time and Attendance systems, allowing staff to collect service documentation in real-time.
Proper documentation of services is vital for Medicaid reimbursement. Collecting service documentation provides evidence that the Provider delivered the care services, and did so in accordance with the care recipient's unique needs. But collecting these service notes by hand can be incredibly time-consuming, and difficult to connect to payroll and HR.
By allowing staff to capture this data intuitively and right from within the same system, there are two main benefits: Errors relating to data entry are greatly reduced, and your agency never has to worry about getting reimbursed for services that were not properly documented.
8. Easy integrations! 
eVero allows for easy integrations with your Billing, Payroll, and Accounts Payable — ensuring that each facet of your organization is interconnected. This drives unparalleled efficiencies for your agency.
With an integrated Accounts Payable system, FIs can process invoices and reimbursement requests, and then share the statuses of payments externally to Brokers or Families for elevated transparency. Automated billing to an integrated Billing system allows for expedited processing, and includes thorough billing rules for each applicable service type in order to ensure compliancy.
9. Free Up Cash Flow & Process Claims Faster
A key component of a successful Self-Direction system is that it should enhance your ability to get your job done while creating numerous efficiencies. The management of self-directed services in particular can be complex; there are many pieces and details that benefit from being interconnected on the backend.
Our focus on connectivity streamlines your organization — as well as many of the processes that had traditionally taken a lot of time. When implemented and integrated with other systems, eVero's powerful Self-Direction solution helps agencies free up their cash flow, allowing claims to be processed up to three times quicker.
10. Complete SDS Budget Mastery
At eVero, we're masters of the OPWDD Budget template so that you can be, too! Our solution handles everything right from within — including creation, validation, import, and export. Since everything is electronically generated and validated, anyone who needs to can view the real-time view of the Year-to-Date Actual spending, or track the remaining balance of hours from the Budget.
By inheriting our expertise over the OPWDD Self-Direction Budget template, our platform allows you to manage up to 3 times as many Budgets with efficiency — while keeping the same staff you already have.
---
Are you interested in learning more?
In addition to these 10 key features, it's important to choose the right technology partner for your agency, and your unique business goals.
Your software vendor should have a deep understanding of the landscape of Self-Direction as it continues to grow, and long-term experience building solutions for the management of I/DD care services.
If you have more questions about how to boost the success of your Self-Direction program, eVero is here for you.
Learn more about our unique approach to Self-Direction, or reach out to an expert any time.