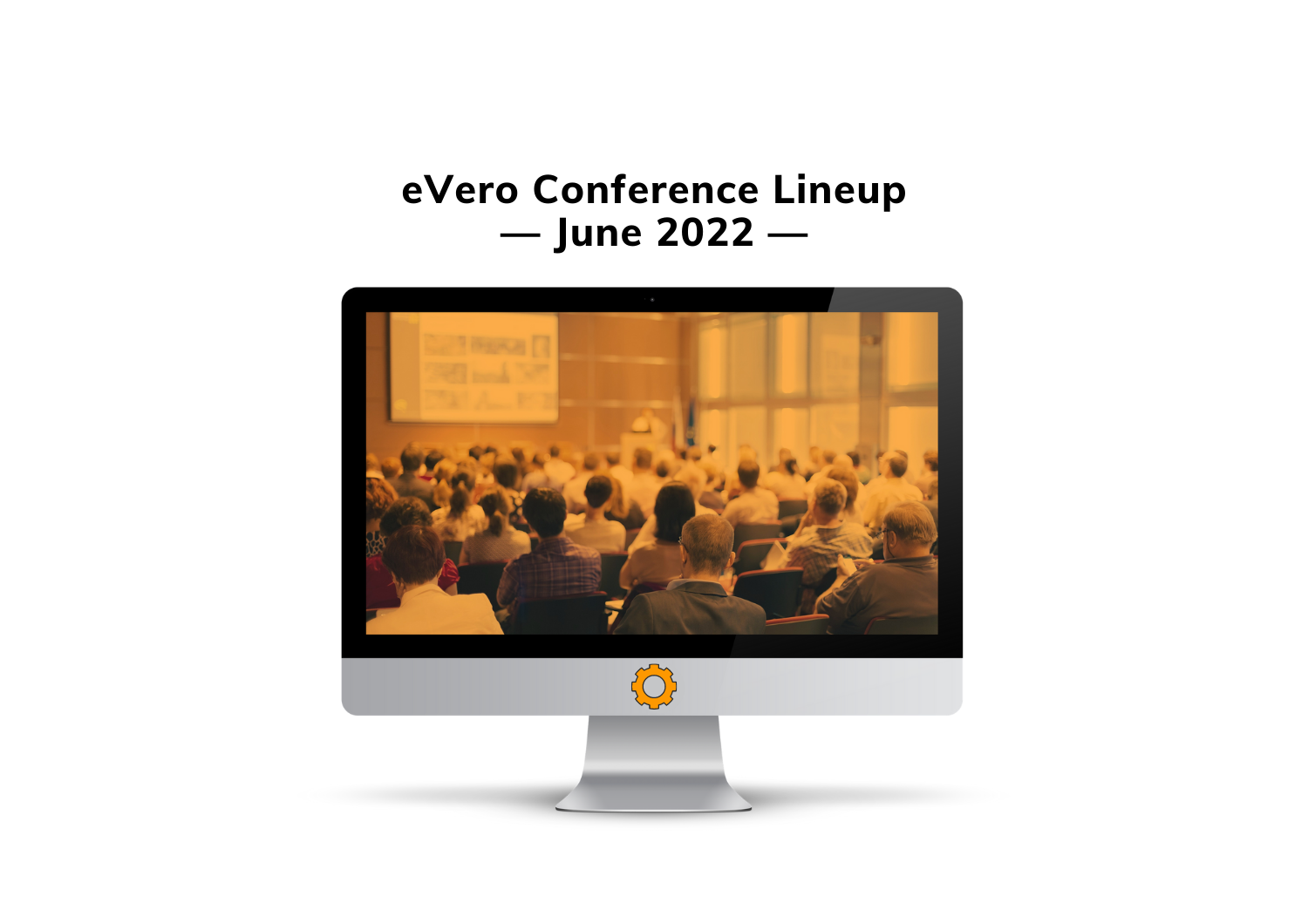 We're excited to share two big annual conferences that occur in the middle of June this year.

June 15-17, 2022
10th Annual IAC Conference
Conference Website • Full Agenda
(Held virtually)
eVero is excited to be attending the 10th Annual Conference hosted by IAC New York (Interagency Council of Developmental Disabilities Agencies), which is being held virtually this year.
IAC's mission is to help make a better world for people with I/DD. Celebrating 10 years, the IAC Annual Conference will feature three days of inspiration, community, and empowerment — as well as Keynote Speakers such as Kerri Neifeld (OPWDD Commissioner) and Judy Heumann (American disability rights activist). Day Two of this year's conference is Education Day, focusing on improving the quality of educational services to our children, teens, and young adults.
June 15-17, 2022
NASDDS Directors Forum & Mid-Year Conference: Partnerships Reimagined
Conference Website • Full Agenda
(Held virtually and in-person in Alexandria, Virginia)
Held each June, the NASDDS (National Association of State Directors of Developmental Disabilities Services) concurrently hold their Annual Directors Forum & Mid-Year Conference in The Westin Alexandria Old Town.
The 2022 Mid-Year Conference aims to highlight the unique collaborations which have arisen from the pandemic. This year's agenda explores how to identify opportunities to further expand and strengthen our ties with state government, the community, and federal partners — and implores us to extend our reach and impact through collaboration during times which call for unprecedented approaches to I/DD supports.
Our very own George Koutsopetras will also be giving an overview presentation on the eVero platform at 7:30AM on the morning of Friday, June 17th. We hope to see you there!

It's been such a pleasure meeting with you this conference season, both in person and virtually.