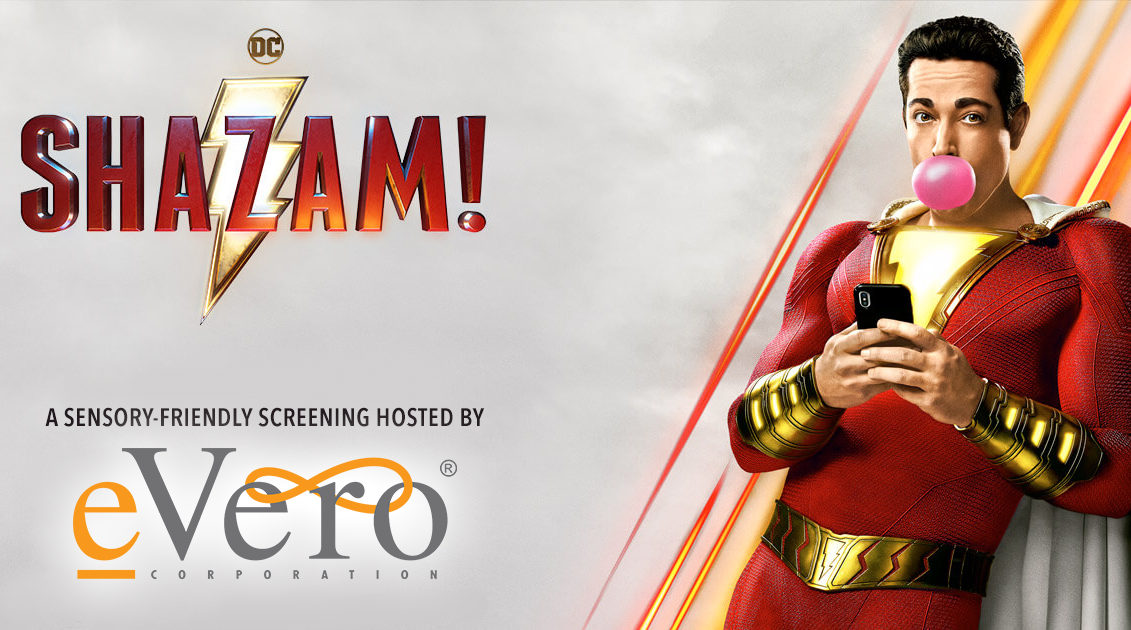 A Celebration for Autism Awareness Month & New York Self-Direction
[highlight background="444″]This April, eVero wanted to find a special way to celebrate Autism Awareness Month and New York's quickly-growing Self-Direction Program.[/highlight]
On Friday, April 12th, we hosted a sensory-friendly film screening for the developmentally disabled community in New York. We gathered 150 people from agencies across Long Island to view DC's newest hit superhero movie, SHAZAM! at the Farmingdale Cinema de Lux.
---
A Sensory-Friendly, Super-Powered Event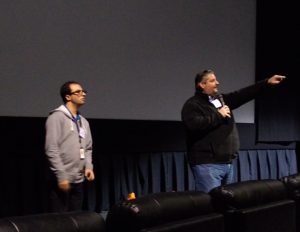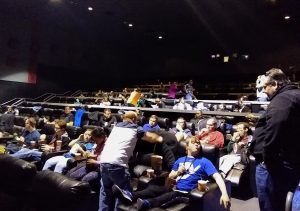 As we welcomed our guests on Friday morning, we had the Farmingdale Cinema de Lux all to ourselves! Our screening began shortly after 10:00AM – but long before the theatre opened to the public. As our guests arrived, we provided everyone with popcorn, soda, and a raffle ticket. Kudos to the eVero team of Casey, Keibway, Nathalie, Lenny, Jason, Jonathan, Joseph, Jeannine, and Jess for handing out raffle tickets, managing snack vouchers, and signing everyone in!
Before the movie, Christos Morris, CEO and co-founder of eVero Corporation, spoke with the crowd and thanked the agencies for coming. We then had the opportunity to raffle out special prizes to lucky winners, thanks to the incredibly generous donations that we received from Long Island businesses! It was a great way to spark excitement before the action-packed movie.
Without spoiling too much of the film, Shazam! definitely earned its exclamation point in our eyes. The story follows foster kid Billy Batson (played by Asher Angel), a young teen who is chosen to be a powerful wizard's new champion. By yelling "Shazam!", he transforms into a fully-grown adult superhero (played by Zachary Levi) with incredible newfound abilities. With the power of Shazam, Billy fights headfirst with evil, takes on a pair of school bullies, and learns a few lessons about how to be a good foster brother.
The movie was terrific fun, packed with snide jokes and a hilarious family dynamic. Aside from the necessary handful of dark moments, Shazam!'s tone and pace remained lighthearted throughout the entire film. This was a nice breakaway from DC's tendency to focus on the grim and gritty.
The movie currently boasts a 90% rating on Rotten Tomatoes.
---
Thanks for Joining Us!
We were lucky to be joined by individuals and staff from a number of agencies in New York. Thank you so much for joining us for a day at the movies, and for being such awesome guests!
ACDS
AIM Services
East End Disability Associates
Life's WORC
Meaningful NY
Young Adult Institute
---
Reporting for 'The Daily Outreach'
Jonathan Feldman of our eVero Outreach Team, Senior Movie Correspondent and expert reporter from The Daily Outreach shares his experience from the day:
This is Jonathan Feldman, Senior Movie Correspondent for The Daily Outreach. I recently received a tip that something was going down at the Farmingdale Multiplex, and this is what I found.
I arrived at the multiplex early on Friday morning, April 12th, and found that only one theater was open. As I entered, I was given a raffle ticket. Intrigued, I took a seat, and waited for what was to come. Soon, management and staff from eVero Corporation came in, and started giving things away – for free! They had prizes from Del Frisco's, Applebee's, Dave and Buster's, and many more!
Assuming that this giveaway had been the main event, I almost got up to leave, but suddenly, a movie started playing! It was DC's newest hit, 'Shazam!', so I settled in to watch. Quickly, I noticed that something about this showing was . . . different. The lights were left somewhat up, and the movie's sound was turned a bit down. People were getting up and walking around, and making noise throughout the picture. Confused, I asked someone what was going on (since talking was apparently fine).
It turned out, this was what is called a 'sensory screening' for the developmentally disabled community! Many people with developmental disabilities are unable to visit the movies because they have trouble sitting still, or the lighting or sound might make them uncomfortable. So, eVero hosted this sensory-friendly screening for them, so that they too could enjoy the moviegoing experience.
After the movie, everyone received a water bottle filled with coupons and Skittles too! Everyone seemed to have enjoyed themselves – including one woman who had an actual fear of movie theaters! It looked like this event had been a huge hit, and this reporter is certainly satisfied with his scoop.
This is Jonathan Feldman for The Daily Outreach, signing off.
---
Donations from the Community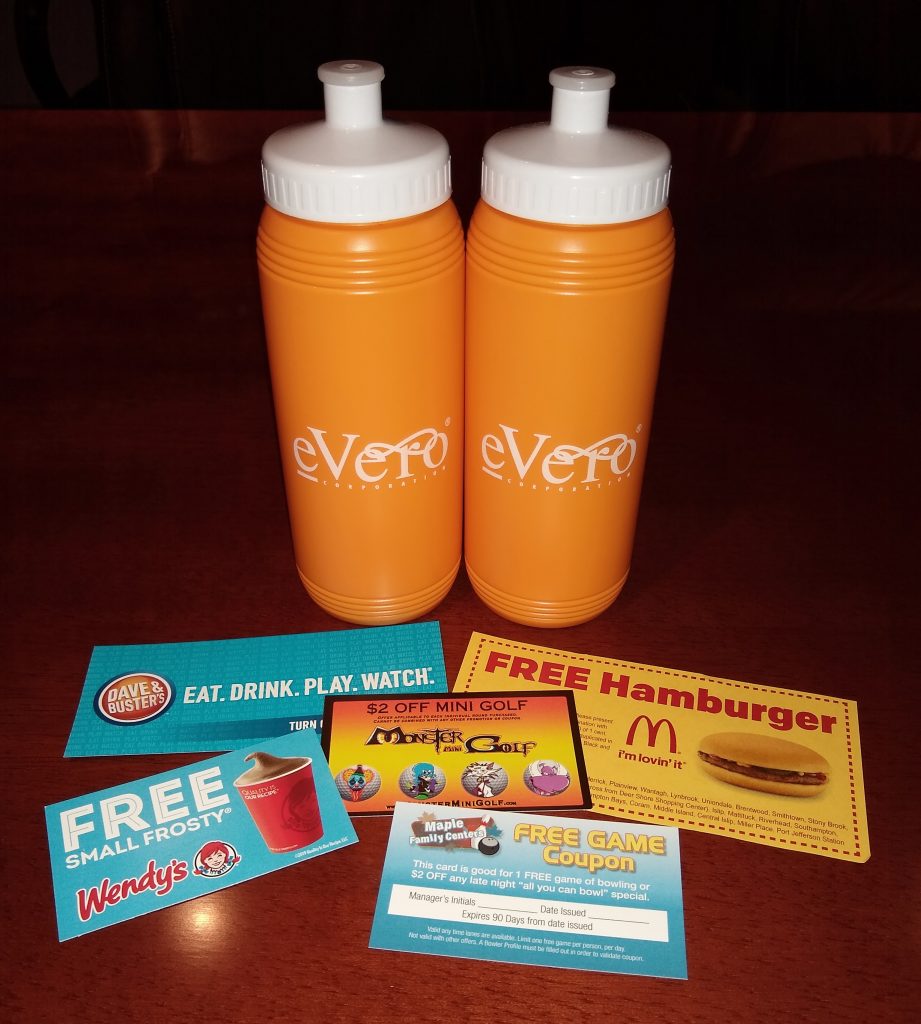 A number of businesses across Long Island made donations to the event. We can't thank them enough for their kindness and generosity! Their contributions truly helped to make our sensory-friendly screening extra special.
eVero would like to extend its warmest thanks to:
• Del Frisco's of Huntington Station
• Zinburger of Huntington Station
• Applebee's of Farmingdale
• Monster Mini Golf of Deer Park
• Longhorn Steakhouse of Farmingdale
• Crunch Fitness of Bellmore
• Houlihan's of Farmingdale
• Dave & Buster's of Massapequa
• Farmingdale Lanes (Maple Family Centers)
• Wendy's, McDonald's, and Dairy Queen
---
Event Photos from the Sensory-Friendly Screening of Shazam!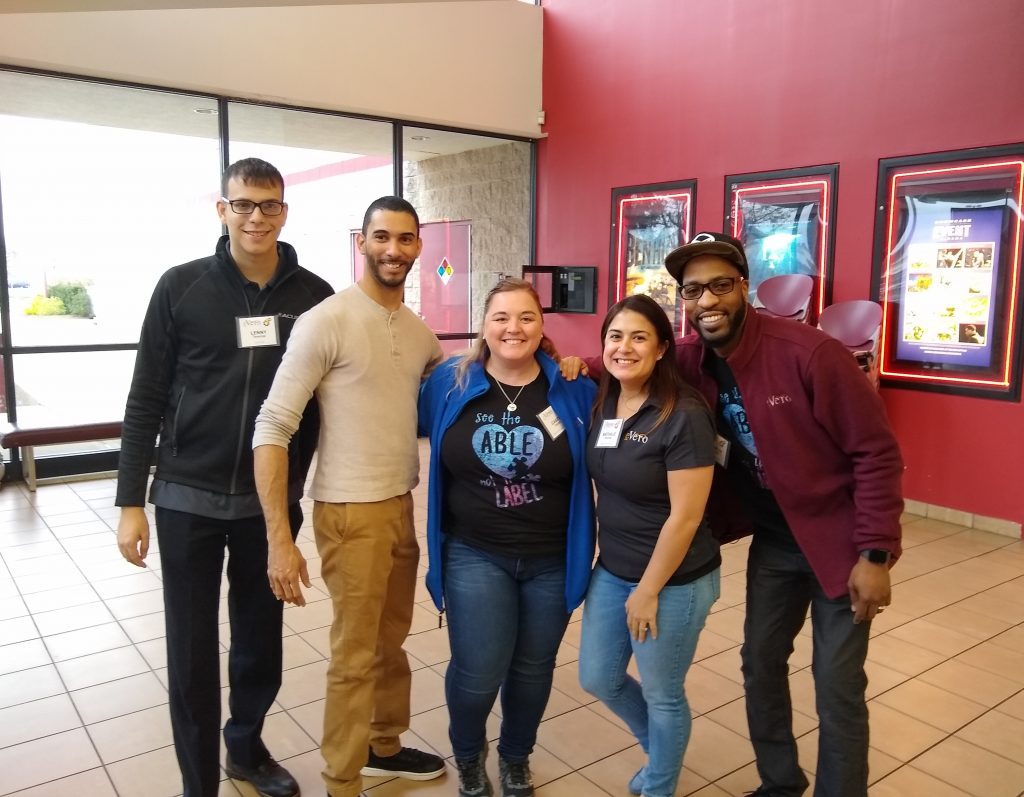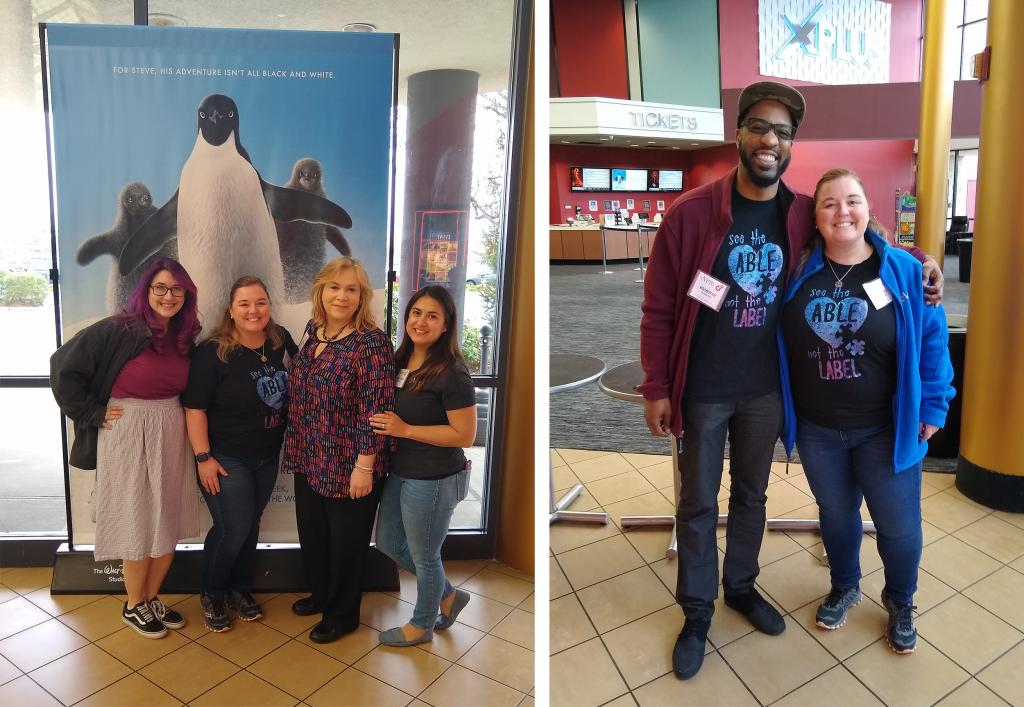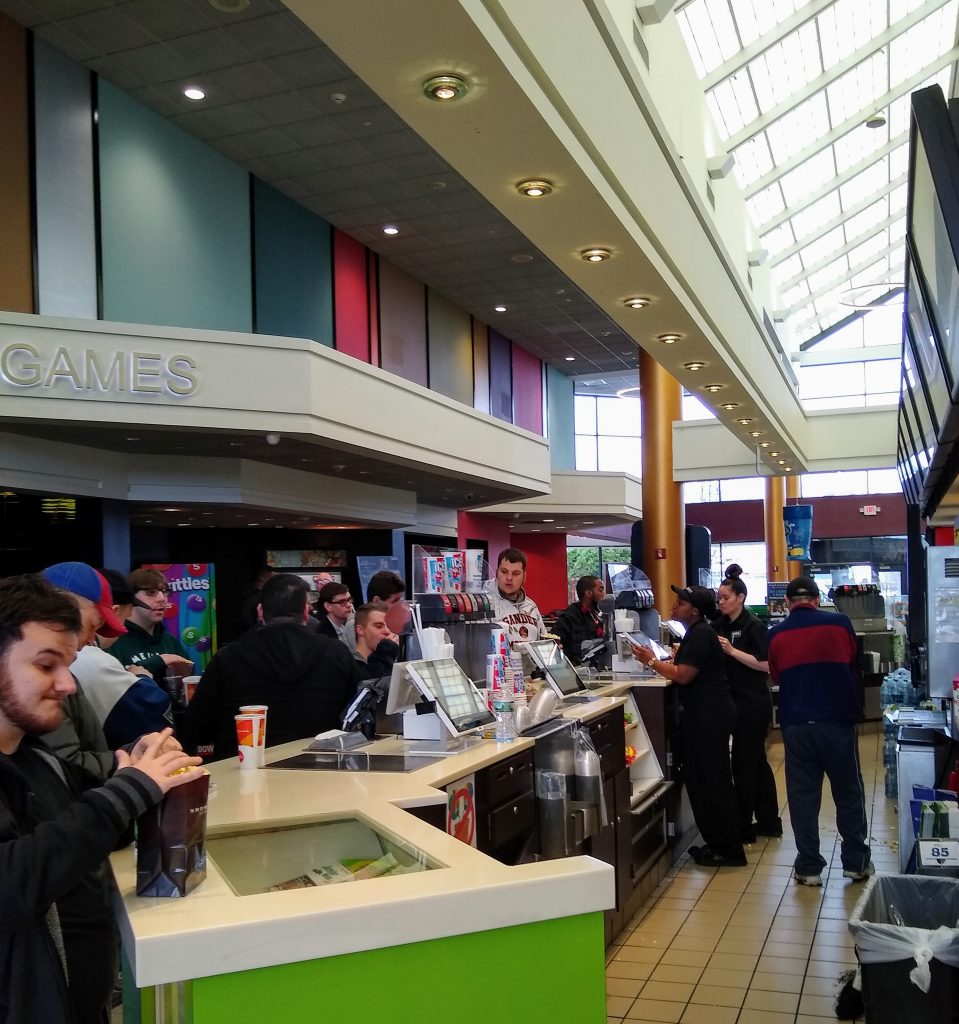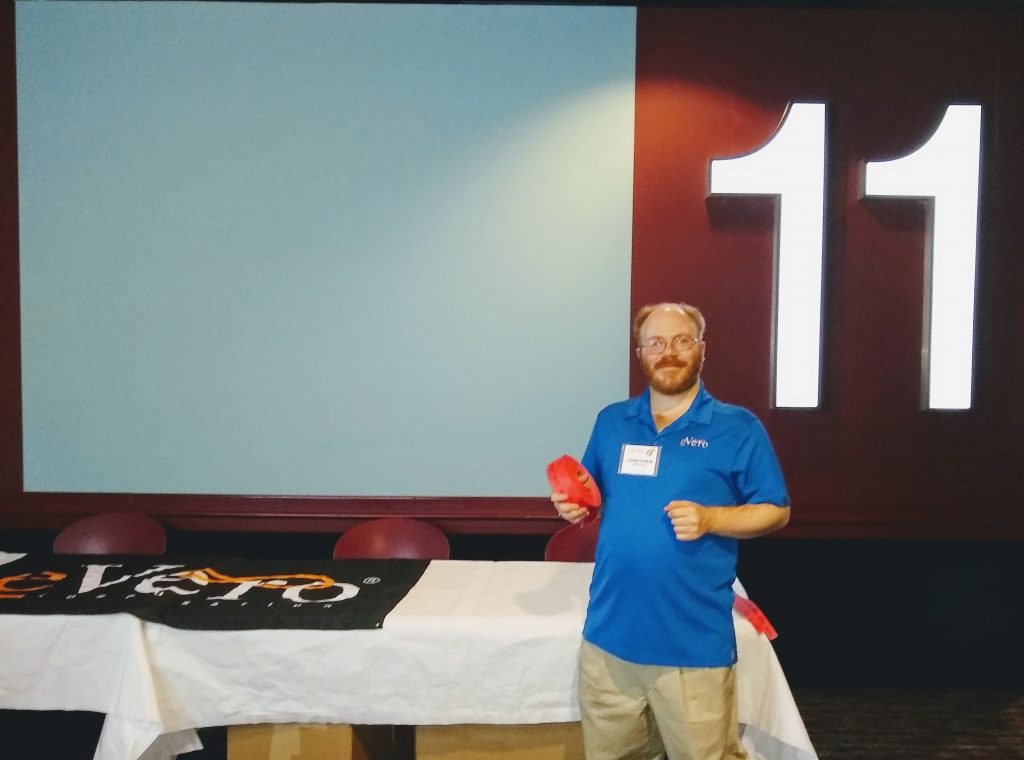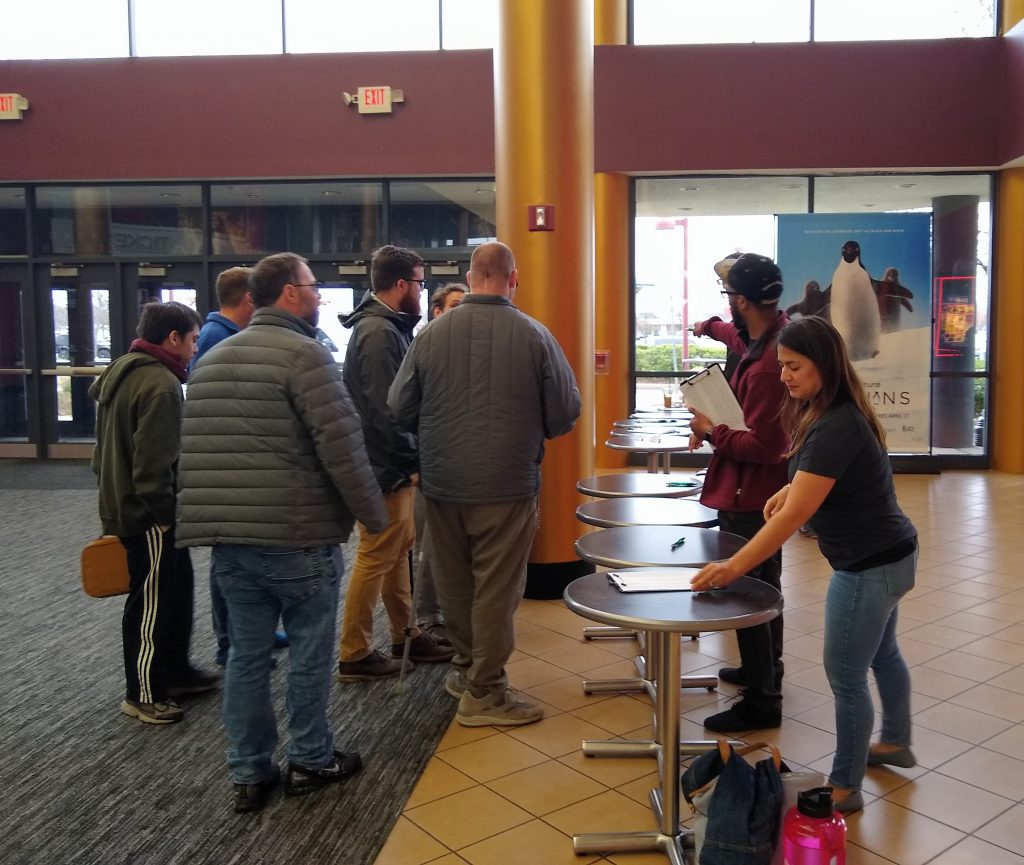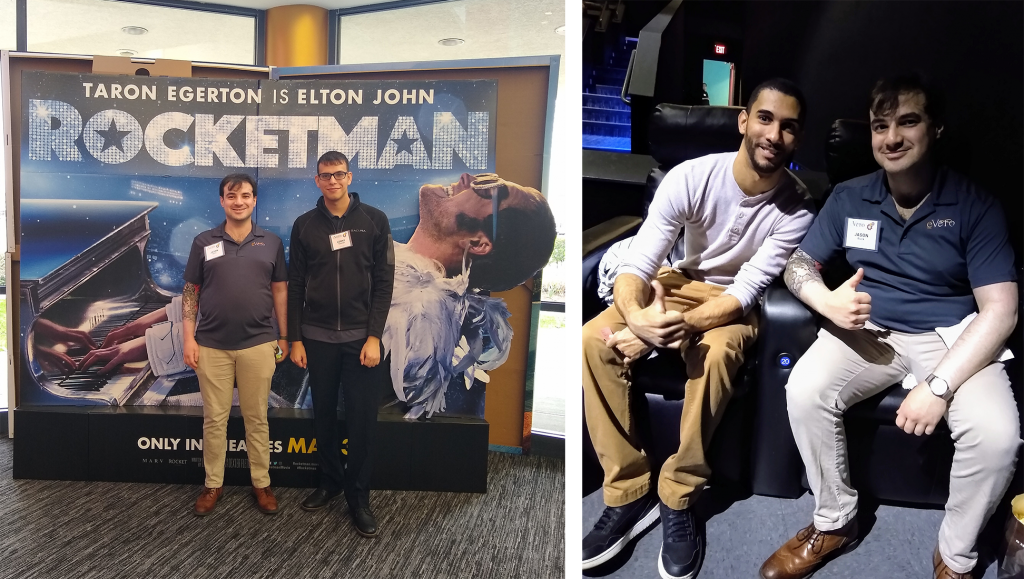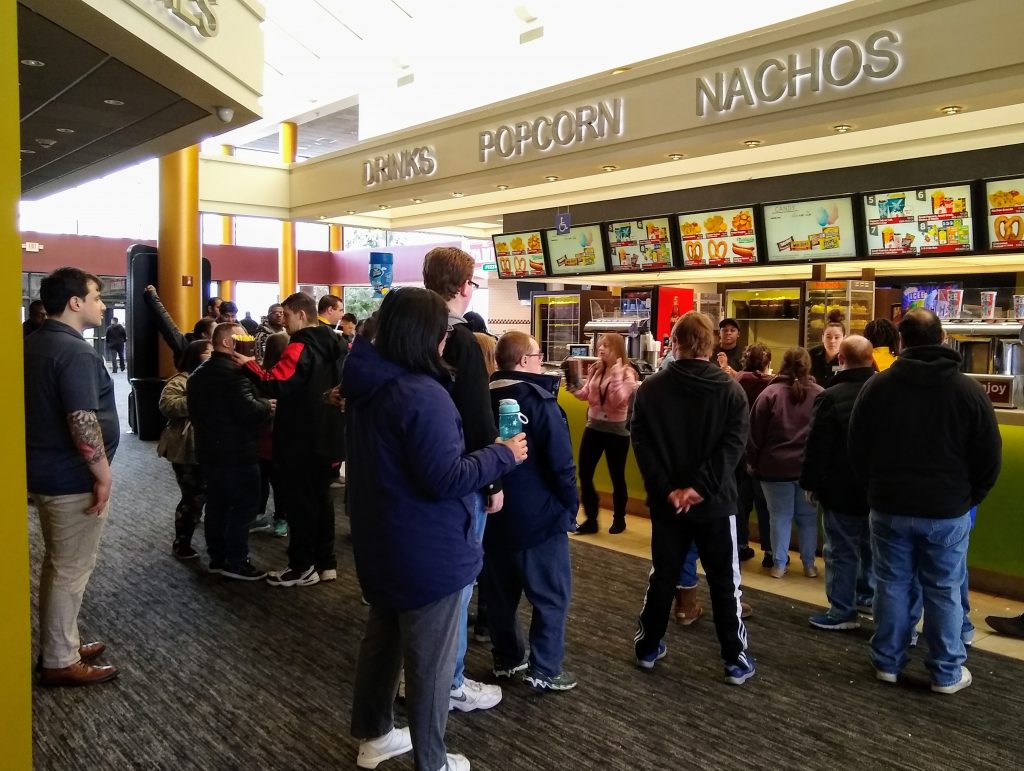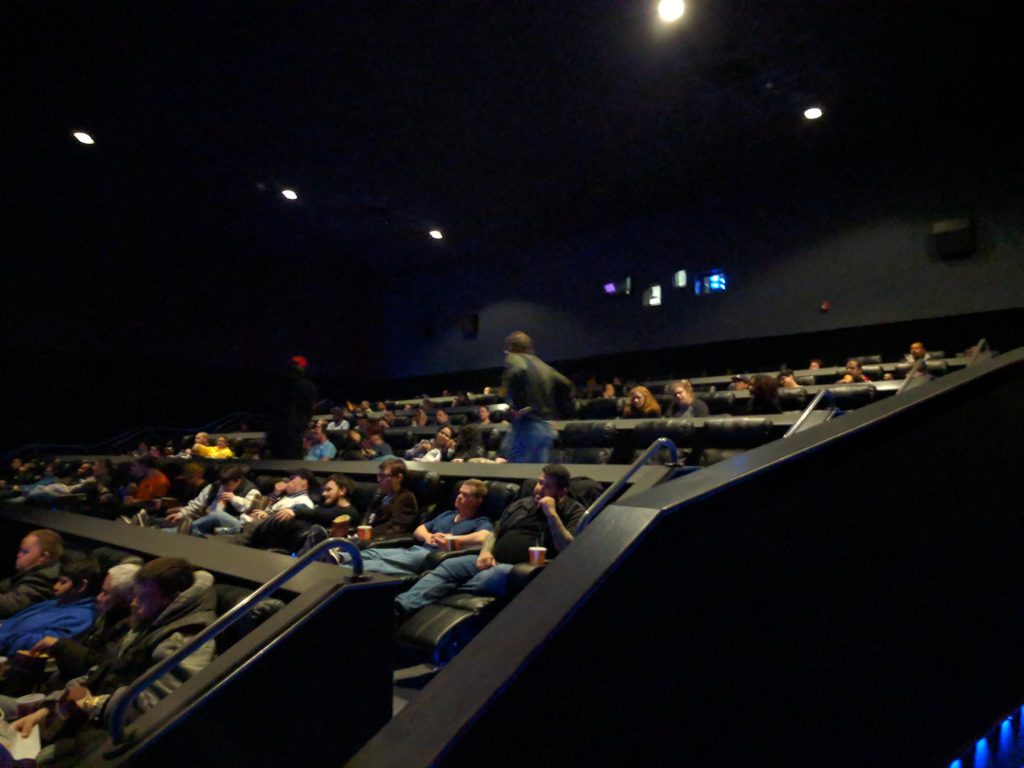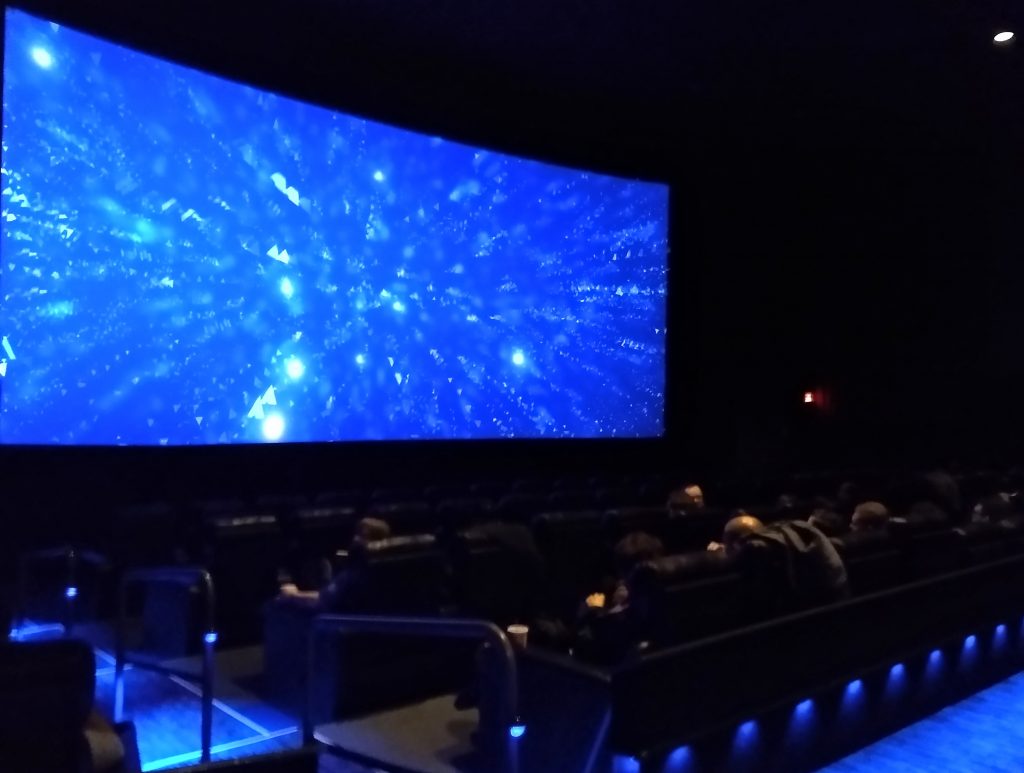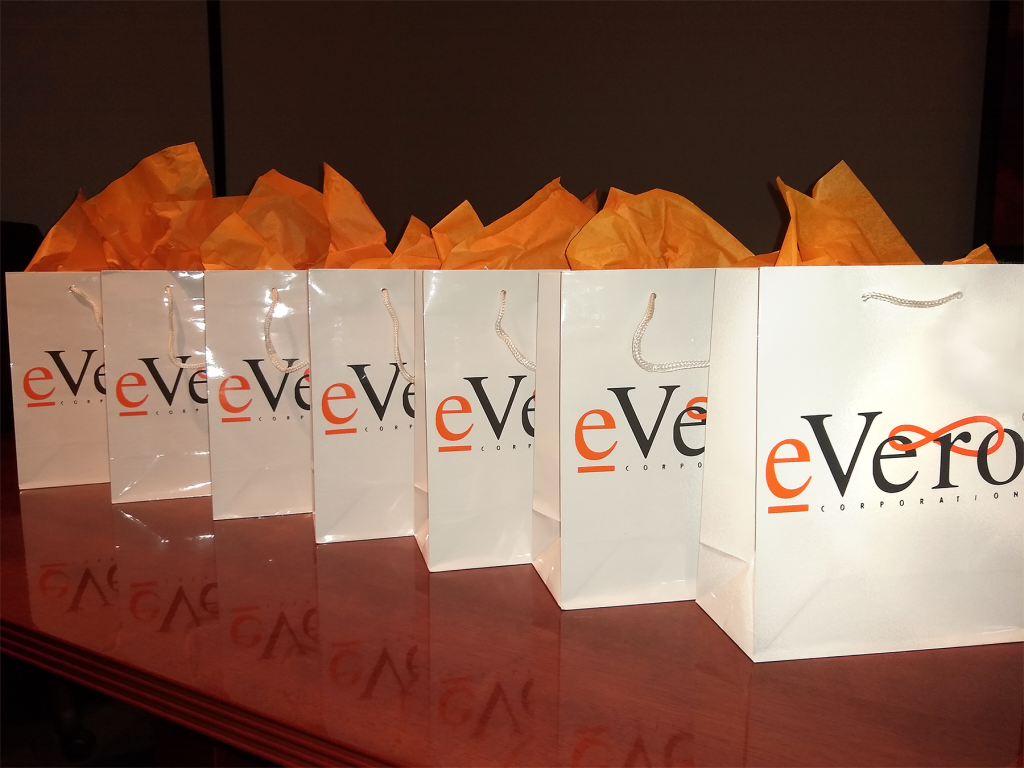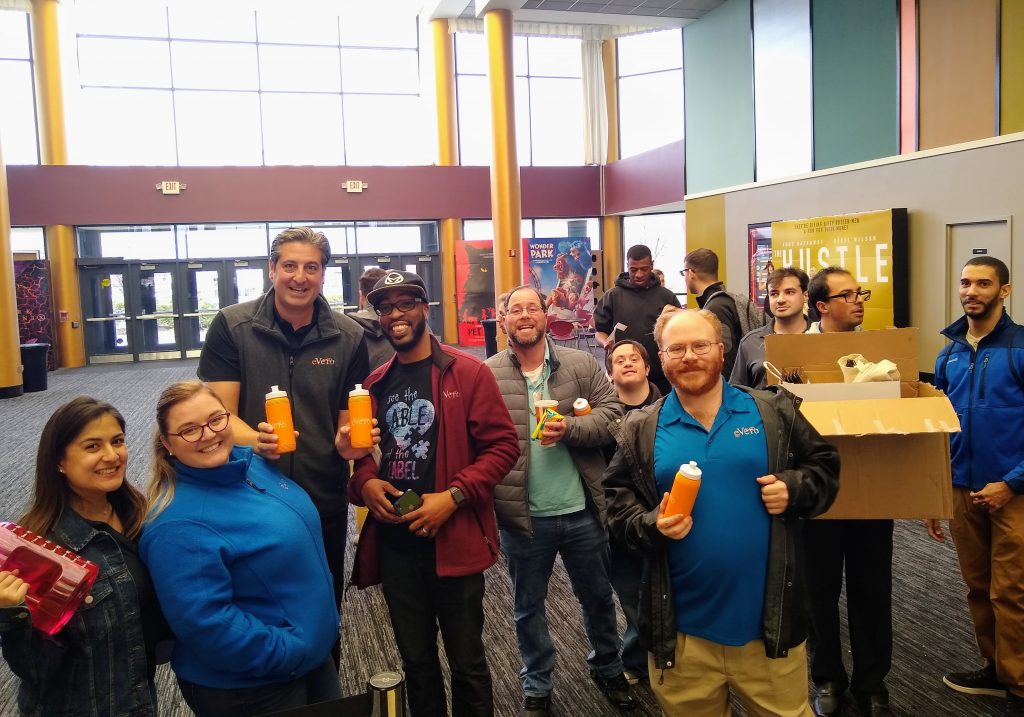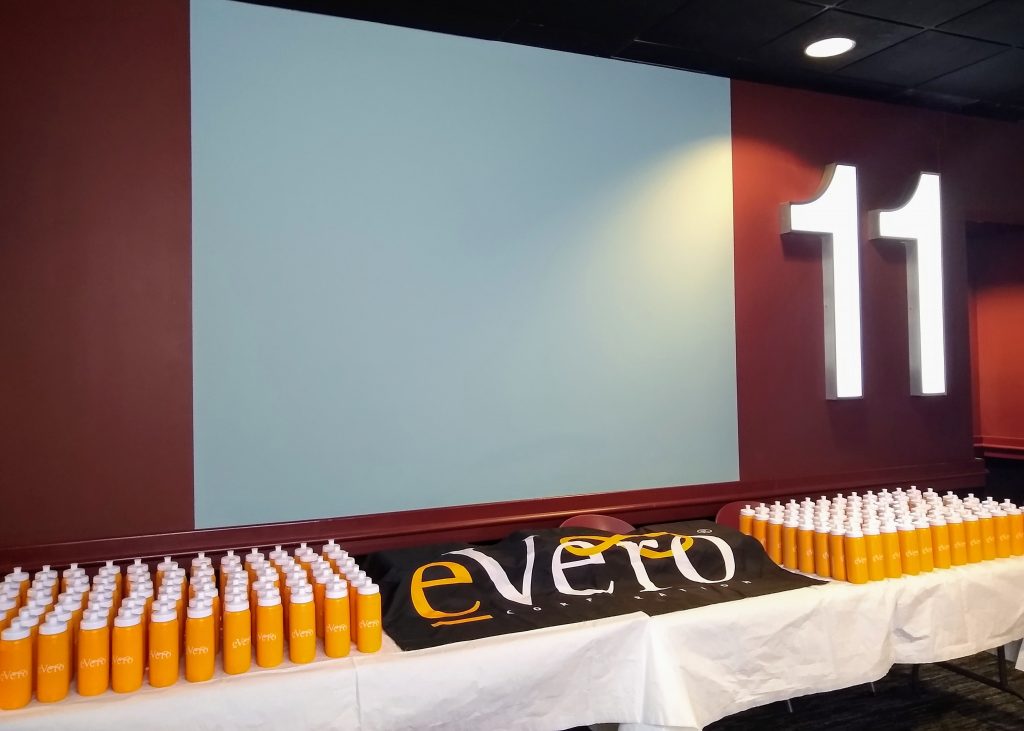 ---
We're so thankful for this opportunity to have hosted an inclusive event for Autism Awareness Month 2019 and New York Self-Direction. We'd like to thank everyone again for attending, and for making all of this possible.
______________________
Written by Jessica Zarrillo with excerpt from Jonathan Feldman
This blog post was written in part by members of the eVero Outreach team. The Outreach program aims to teach individuals with disabilities marketable job skills, and enable them to find gainful employment. To learn more about eVero Outreach, click here.