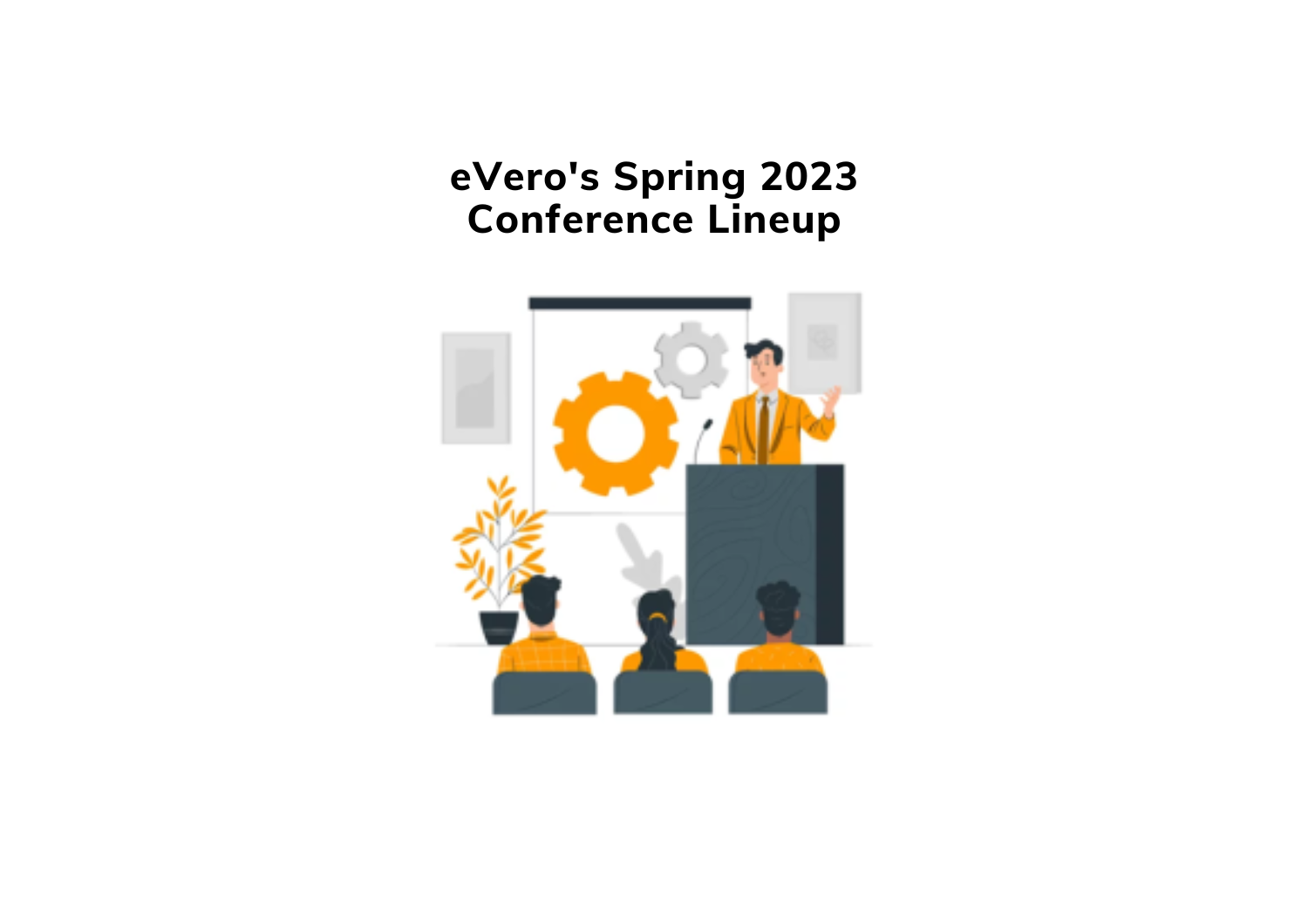 Spring is in the air (kind of…), and our team is excited to get out of the office and hit the road!  Here's a quick rundown of the conferences we will participate in over the next two months. If you plan on attending any of these events, please stop by the eVero table to say hi, or contact us to set up a meeting in advance.
New York Alliance for Inclusion and Innovation 2023 Annual Conference
eVero is the Premier sponsor for this year's conference, which has the theme Come Together: Reconnect, Reflect & Reimagine.  This event will be NYAII's first large-scale in-person conference after two years of virtual offerings, and our team will be there in full force, meeting members at the sessions, workshops, and Awards banquet, and of course at our "supercharged" exhibit table.
ANCOR 2023 Annual Conference
eVero is a Gold sponsor of this year's event.  The conference's theme, Possibility Unleashed, challenges us to embrace the creativity generated through intentional innovation, and our team will be there to discuss how eVero's solutions embrace that thinking. Look for our table in the Exhibition hall.
CP of NYS Compliance & Quality Connections 2023
Held annually each Spring, the Quality & Compliance Challenges Conference (hosted collaboratively by the Cerebral Palsy Associations of New York State and The ARC New York) provides valuable information and insights to help ensure disability service providers are running effective, efficient, high-quality programs. This year's conference will center on building practical solutions while ensuring high-quality and compliant care services.  Look for the eVero table in the conference lobby!
34th Annual FMA Conference   
The theme for this year's Financial Managers Association (FMA) of Rehab Agencies Conference is "Facing the Future Together." The agenda is focused on financial management, including strategic accounting practices, financial reporting strategies, and guidance updates from OPWDD. Please stop by our table and say hello and learn more about our Accelerate™ solution for Billing & Revenue Cycle Management.
We are also proud to be a Premiere sponsor of the Applied Self-Direction Conference Virtual Series, which consists of over a dozen virtual  information sessions throughout March and May, as well as the Pennsylvania Advocacy and Resources for Autism and Intellectual Disability (PAR) Policy Conference, which is a virtual event being held on Tuesday April 18, 2023.