EVV Benefits & Tips for Successful Implementation
What are the benefits of EVV for Agencies and care recipients?
Does eVero have any tips to help my Agency successfully implement EVV?
By now, if you work in the Health or Human Services industries, you have definitely heard about the Electronic Visit Verification (EVV) requirement set forth by the 21st Century Cures Act.
At eVero, we want to ensure that all organizations are in full compliance with EVV. Below, we have shared some information on the benefits of Electronic Visit Verification, as well as tips for its successful implementation at your workplace.
In addition, we released an EVV Readiness Questionnaire in order to gauge the general preparedness of Provider Agencies for the quickly-approaching cut-off date to have their EVV systems registered and implemented.
---
What do I absolutely need to know about Electronic Visit Verification? Does EVV apply to my organization?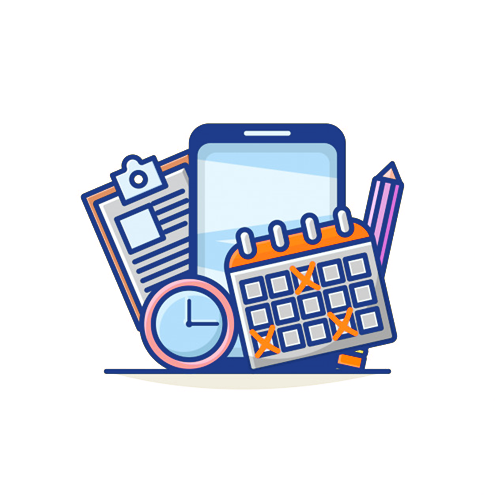 First and foremost, the federal go-live date for EVV is currently set for January 1st, 2021 (after having been pushed back one year, from January 1st, 2020). This means that nationwide, all Medicaid-reimbursed Agency Providers must have their Electronic Visit Verification systems in place and ready to go no later than this date.
For Provider Agencies in New York, you may begin registering your selected EVV solution with the NY State Aggregate system. You can find a high-level timeline for the progression of EVV in New York State on the Department of Health website.
We have already walked you through the basics of the 21st Century Cures Act, EVV, and whether or not it applies to your organization (which we recommend checking out if you are brand new to the topic of EVV). Beyond this, it is most vital to understand that the Cures Act requires all services paid for by Medicaid to implement Electronic Visit Verification.
Hint: If you are involved with New York Self-Direction, CDPAP, or Medicaid personal care services (PCS) and/or home health care services (HHCS), you are required to implement an EVV system.
---
Does the Cures Act apply to me? Do I need to be prepared for EVV at my agency?
Are you involved in New York's Self-Direction Program? Does your FI agency handle Medicaid personal care services (PCS) or home health care services (HHCS)? If so, you are required to implement an Electronic Visit Verification system.
In accordance with the Cures Act, each state will have its own deadline(s) regarding exactly when this implementation must be completed, depending on the status of good faith effort (GFE) extension requests.
You can learn more about the GFE extension requests by state by visiting the Medicaid website.
---
How does EVV work? What do I need in order to be EVV compliant?
EVV captures the real-time start and end of a care session, as well as the location of where the service is occurring. By verifying this key information about health care services, Providers can ensure that recipients are getting proper care.
In order to be compliant, you need to have electronic proof of the following items:
Consumer information, service type, and date of service
Caregiver information and the exact time of their arrival/departure
Location of care — verified by GPS, telephony, or FOB token
Most states have chosen to implement an open EVV model (such as the Provider Choice Model or Open Vendor Model). The open EVV implementation models allow for Provider Agencies to choose their own preferred technology solution. This means that in states such as New York, an organization will need to be familiarized with the different EVV systems that are available to them.
It is important to remember that individual states may have their own regulations on EVV. You can learn more about your state's EVV mandates by reviewing the available documentation on the Partnership for Medicaid Home-Based Care (PMHC) website.
---
What are the benefits of EVV? How exactly does EVV benefit my Agency or the care recipient?
Overall, EVV allows for a more comprehensive and accurate care solution, which benefits both providers and recipients of care services.
The obvious benefit of Electronic Visit Verification is that it reduces fraud and abuse, which indirectly assists with billing, quality assurance, and compliance. Beyond this, there are a number of other benefits:
Cost Reduction & Efficiencies
EVV eliminates paper time sheets, ensuring that care visits are better tracked and optimized. This results in faster billing and payments, improving an agency's revenue cycle.
Any workflows that relate to EVV – such as billing, accounts payable, and HR/payroll – are executed in less time and with significantly fewer errors.
Better Communication
Implementing EVV technology provides your team with a comprehensive tool that can help secure communication across your entire organization.
Operational Efficiencies
Accessing information is easy, quick, and secure, allowing staff and managers to get things done with efficiency.
By validating encounter data right at the point of care, EVV allows for a fully-paperless environment with reduced administrative overhead and virtually no data entry.
Improves the Quality of Care Delivery
Since care provider activity is transparent, accessible, and measurable, agencies can work to ensure that care recipients are given the full value of their authorized hours.
With less time spent on data entry and administrative work, providers and staff spend more time directly supporting the care recipient.
One Complete, Comprehensive Solution with eVero
We provide comprehensive care delivery management solutions to help agencies extend far beyond the basic proof-of-visit requirements. Do you need a full EHR system with analytics, workflow tools, and hands-on support? Are you concerned about other potential gaps in compliancy, or implementing Telehealth? With eVero, your EVV system can be as comprehensive or minimal as your agency requires.
With many eVero solutions and services available à la carte, we help agencies achieve EVV readiness while addressing any and every other facet of their needs — all within one complete solution.
---

Are there tips for successfully implementing EVV at my Agency?
The successful implementation of EVV requires a number of key concepts to keep in mind, especially for the sake of the person receiving care services:
Accessibility of the system: EVV systems should be minimally burdensome to providers and consumers, and should not restrict the manner in which care services are delivered.
Location limitations: EVV systems should also be designed with flexibility in mind that will permit consumers to use services in multiple settings.
Consumer-empowering: EVV systems cannot erode the intent of the program, and must maintain the program aspects that make it unique. These systems should not bypass the direct involvement of the care recipient in any way.
One of eVero's leading experts in EVV held a virtual presentation this summer with the Interagency Council (IAC) in which we discussed getting New York Provider Agencies ready to go before the January 1st, 2021 deadline.
During the presentation, we shared some additional resources for overall EVV Readiness, which we invite you to review:
---
Complete EVV Readiness with eVero
If you use eVero, you're already EVV compliant!
Different methodologies for EVV have been built directly into our platforms.
eVero EMPOWER™ for Self-Direction and eVero digitalAGENCY™ EHR both include Web-based EVV, Mobile App-based EVV, GPS-based EVV, Telephony Visit Verification (TVV), and FOB/Point-of-Access EVV where applicable. With our EVV capabilities, we hope to address the accessibility and environmental needs of all Individuals and care staff.
We are always rolling out new features and enhancements, as well.
These updates occur regularly, and are based directly on user input, partner suggestions, regulatory guidance from OPWDD, and community feedback.
---
If you have any questions relating to EVV, eVero is here for you!
Learn more about our unique EVV capabilities, or reach out to an expert any time.