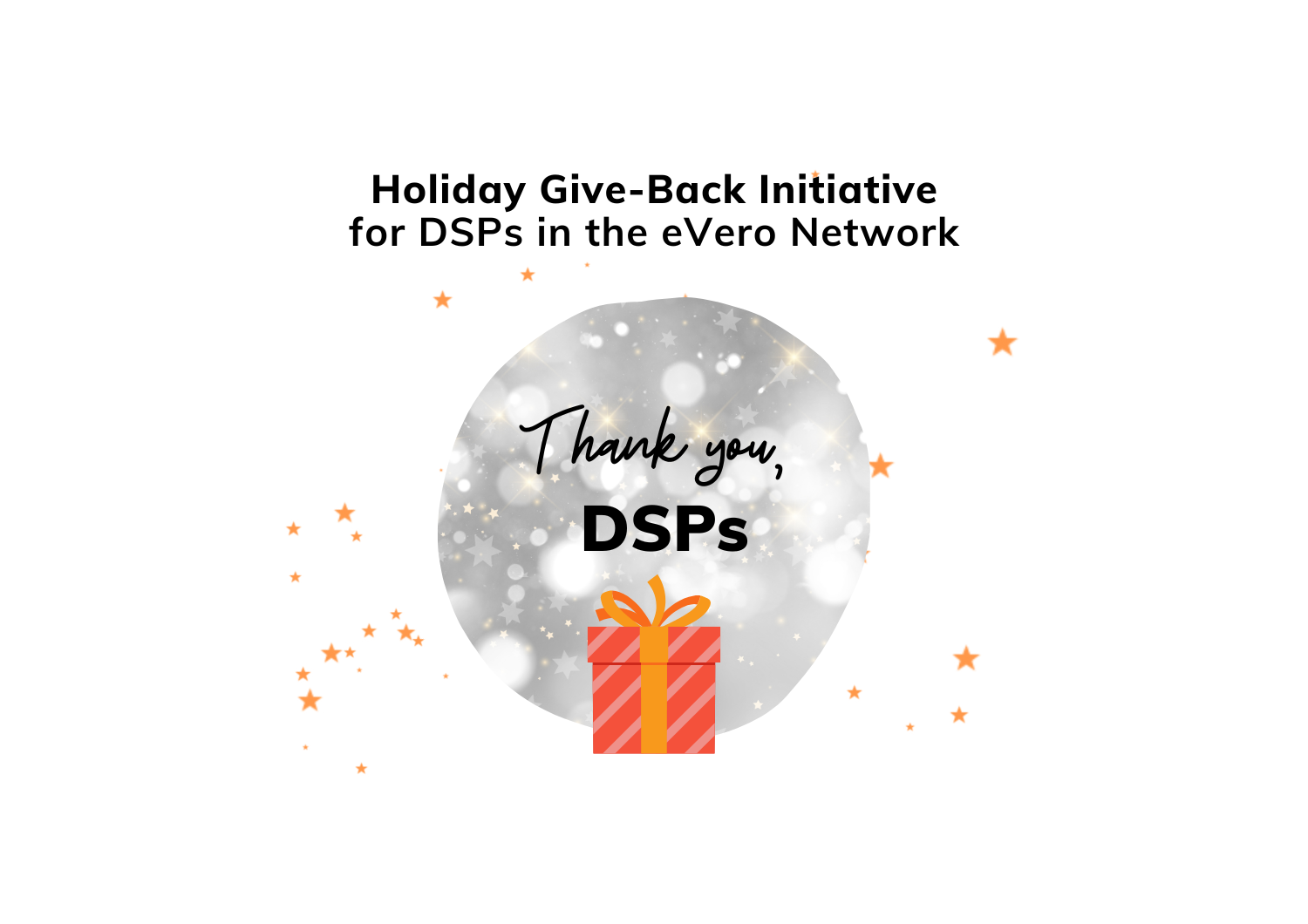 A warm, holiday thank you to DSPs in the eVero community!
Every fall, the community comes together and celebrates DSP Recognition Week. We wanted a way to demonstrate our immense gratitude for the Direct Support Professionals in the eVero community this year, so we decided on a holiday give-back initiative for DSPs!
Throughout the month of December, eVero randomly selected Direct Support Professionals in our network (who had been originally nominated for DSP Week 2022) and awarded them with digital gift cards.
It was such a pleasure getting to spread a little holiday cheer for such a hardworking group of professionals.
Please check out all of the winners below!
---
Congratulations to our winning DSPs!
Deborah Quick — Unity House
Daniel Gaston — Heritage Human Services
Ashley Farrier — Young Adult Institute
Guiseppe Faticone — Empower People's Independence
Abidemi Agosu — A-1 Universal Care
Aidan O'Brien — AIM Services
Jessica Ainsworth — People Inc.
Isabel Rojas — Halo Network
Denise Reyes — Lifestyles for the Disabled
Seth Andrews — Upstate Cerebral Palsy
Letty Padilla — CDS Monarch
Shaun Kielty — Aspire WNY
Jada Perry — A Very Special Place
Linda Suhr — Arc GLOW

---
From everyone in the eVero family, happy holidays!
We can't wait to see what 2023 has in store for us. ?