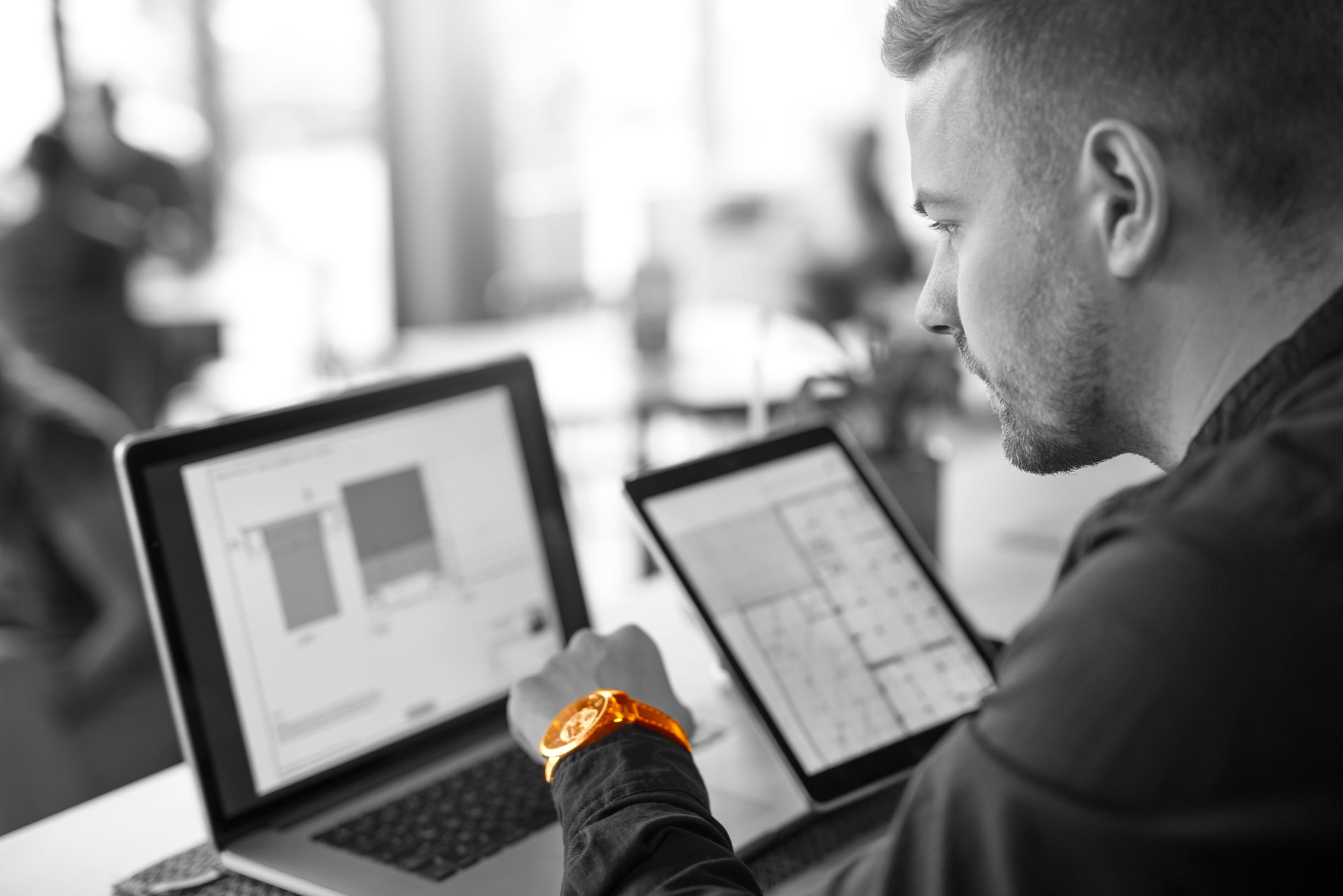 The Importance of an EHR platform that is intelligently designed, communicative, and interoperable.
Transitioning from paper to electronic documentation has been an arduous and complex process for the health and human services marketplace. The introduction of EHRs has been critical in transforming and organizing a digital infrastructure for health care, and improved the foundation for expert coordination and delivery of patient care.
Electronic health record systems are real-time, patient-centered records that make information instantly and securely available to authorized users. These systems compile an overall picture of a patient's health in order to streamline care, and can ensure a more seamless flow of information by making sure that it is available whenever and wherever it's needed. Some of the many positive outcomes of EHR implementation include improved patient care, increased patient participation, improved care coordination, improved diagnostics and outcomes, more efficient workflows, and cost saving.
A Challenge: Interoperability
While health care has made great strides in the last decade in transitioning record-keeping from paper to electronic systems, it's become increasingly clear that the EHR landscape is still chiefly a patchwork of non-communicating systems. Limitations in interoperability – or the ability of systems to exchange and make use of information – are one of the chief challenges we see in the EHR landscape.
It's not an easy task to rapidly and efficiently move patient information from the systems that have it to those that need it – all while simultaneously protecting confidentiality. Essential pieces of information are often missing, or are difficult to access. EHRs are all collecting information separately, and are doomed to interoperability issues when faced with incompatible systems.
This lack of interoperability takes its toll. Recently, an article published by Healthcare IT News highlighted how a lack of interoperability between EHR systems contributes to physician stress and burnout. It's no surprise that burnout and stress are common issues for medical professionals, and there are many factors that contribute to it. On top of cumbersome paperwork and long hours, it's been proven that electronic medical records are a direct source of fuel for this stress and burnout – largely due to the fact that each EHR system is unique, and many are disparate.
When data is disjointed, it doesn't get properly shared between all of the necessary pieces.
Avoid Badly-Designed EHR
Interoperability isn't the only obstacle. Sometimes, an EHR's biggest hurdle is its own design. These systems should liberate and elevate medical professionals and service providers – rather than oppress them. Unfortunately, so many of them lack user-friendly and intuitive interfaces, and effectively boil down to being little more than glorified databases.
We're seeing that EHRs are not all built the same. Some are fitted with archaic, difficult-to-navigate user interfaces, leading medical professionals to miss certain details. Others do not center their platforms around the patient, making it difficult to track every service received.
When medical data isn't easy to access or share, a provider can't deliver optimal care. When data is incomplete or unreliable, a patient is put at risk. An error with an electronic health records system or its interface can endanger a patient. For example, a clear and distinctive alert to the medical professional should come up regarding a patient's penicillin allergy before they administer care.
An EHR with an overly complex or antiquated interface causes its own array of issues. One study by the American College of Physicians found that, during the office day, physicians in ambulatory care spend up to 49.2% of their time on administrative (EHR and desk) work. For every single hour that a physician provides direct clinical face time to patients, nearly 2 additional hours were spent on EHR and desk work (with an additional 1-2 hours spent on this after-hours each day).
Consequences of Badly-Designed EHR
Difficulty finding complete patient information or having to "hunt down" relevant data
Limitations on service documentation due to how information might be structured
Problems navigating between screens and saving can lead to lost information
Less effective utilization of the software altogether and further gaps in patient data later on
When a badly-designed EHR system is implemented, every person connected to that software suffers – from service providers to patients. The people who need care are rightfully frustrated, and medical professionals can't make the most well-informed decisions. Health care is a team effort, involving every facet of a person's care and treatment, all the way down to the health record management system.
The only way to effectively support this effort is with a well-designed system and shared information.
Looking Ahead
For an EHR to be effective and complete, it must reach out beyond any single healthcare organization that collects and compiles information. Comprehensive care of the patient must be an EHR's principal purpose.
Data in the records should be created, maintained, and shared effortlessly between all organizations so that the information moves with the patient. The EHR needs to be easy to access, intuitive to use, and intelligently designed according to any provider's unique services and niche.
It must allow for the sharing of medical information among all of the people involved in the patient's care – including the patient himself. Services should be patient-centered and structured in a way that allows everyone to understand the 'big picture' with ease. A bulky EHR which doesn't allow for interactive engagement and continuous communication will thwart your capacity to provide quality care.
Are you ready to discuss a powerful, interoperable EHR system for your agency? Learn more about our solutions, or reach out to us any time. We're always available to answer your questions.
---
Written by Jessica Zarrillo