Learn about some of the members of eVero's Outreach team, in their own words, below.
___________________________________________________
Joseph Malebranche

I started working at eVero as an intern in May, 2012 and then professionally grew to become an eVero Outreach Instructor.  My colleagues and I teach young adults outside of eVero how to use a computer. We also teach Hire Me! which is a seminar that helps individuals get ready to go out into the work force and look for a job.  It gets exciting and challenging for the attendees when wehave mock interviews – the get to practice their interview skills with eVero executives.
I like working at eVero because I am giving back to the community and helping others learn how to use a computer.  I also like working for eVero because it makes me feel like I am a part of a family. Outside of my job at eVero, I attend a Day Program called PWW which stands for Program without Walls.
In my free time I like to go to the gym and hang out with my girlfriend and other friends. I enjoy playing video games on my phone or on my Nintendo Wii. I also like to walk on the boardwalk at Jones Beach and do four mile walks.  I always look forward eVero parties and team building events which I often attend with my girlfriend.
Ashley Florscher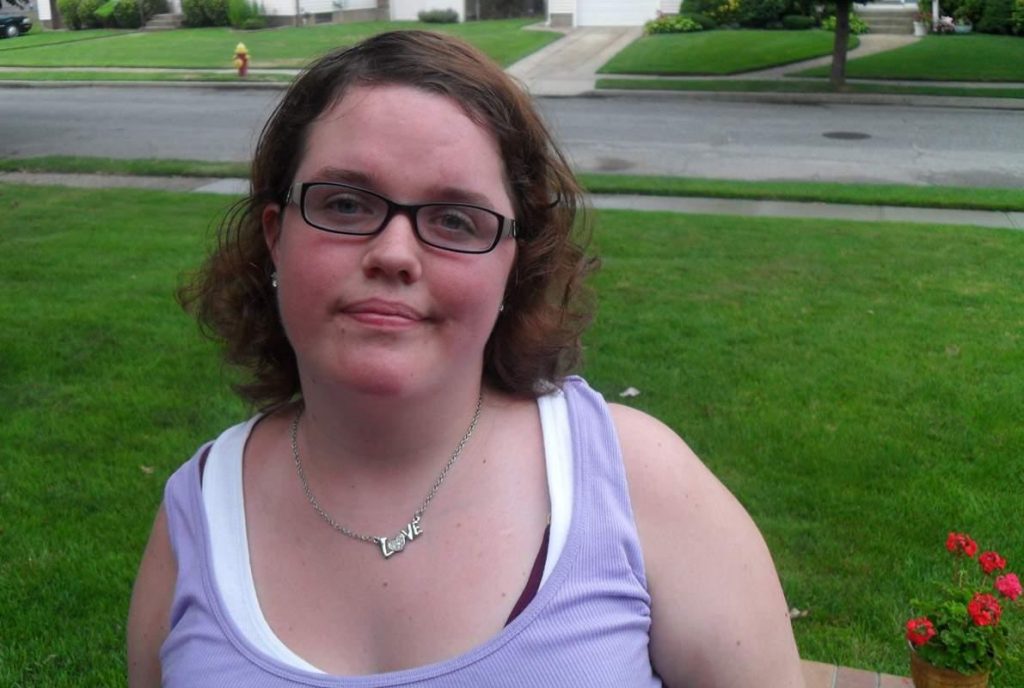 My name is Ashley Florscher. I enjoy strolls on the beach, like to hangout with my friends, love to go camping and playing sports. My friends and coworkers describe me as friendly, outgoing, caring, hard working, organized, respectful and a team player.
I currently live with my Mom and Dad. I have a brother who is a chief in the US Coast Guard and who participates in ironman marathons. His participation in the races has been an exciting time for us to cheer him on and to show me that there are so many things you can do if you want it badly. He has lived in many cool places like Kodiak Alaska, Hawaii which we got to visit and now Seattle, I can't wait to go there this summer.
I attended Calhoun High School and participated in the Employment Training Program. I also attended two years at BOCES in the Business Skills Program. Between both programs and internships, I have learned a lot of clerical skills.
After graduation I continued in the Employment Training Program with OPWDD and gained my first job at eVero Corporation. I have also worked as seasonal help at Macy's and Home Goods. I am currently in job development with my Vocational Counselor in the Supportive Employment Program to help me get an additional position in a clerical setting.
Ronald Torres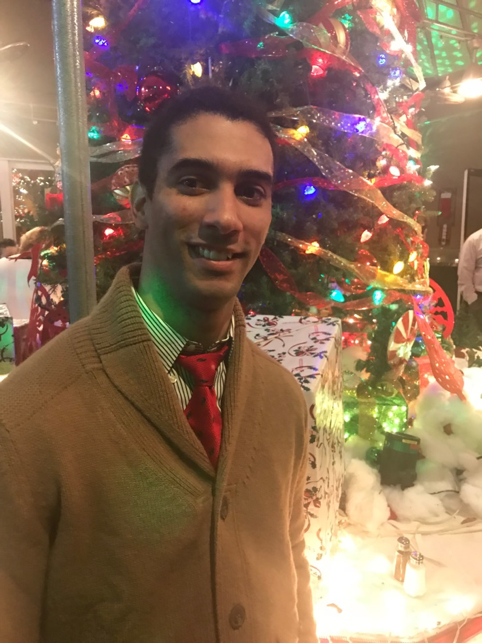 My name is Ronald Torres, age 27. I attend the YAI Wave Program, a vocational work training program that teaches the skills needed to find a job. In July of 2014, they directed me to a position here at eVero Corporation. That's how I acquired an intern position in the eVero Outreach program. It's a good fit for me, since I can learn how to teach basic computer skills to young adults with disabilities who, like me, don't have computer access at home or at a program.
Also, I'm very hands-on in class, and it feels like every time I teach a lesson, I learn something new myself. Another thing I enjoy about this job is that we occasionally attend and work at a job fairs. There, I man the table, and answer questions about the courses we offer here.
I've loved this job ever since I got it, and look forward to teaching many more students in the future.
Jonathan Feldman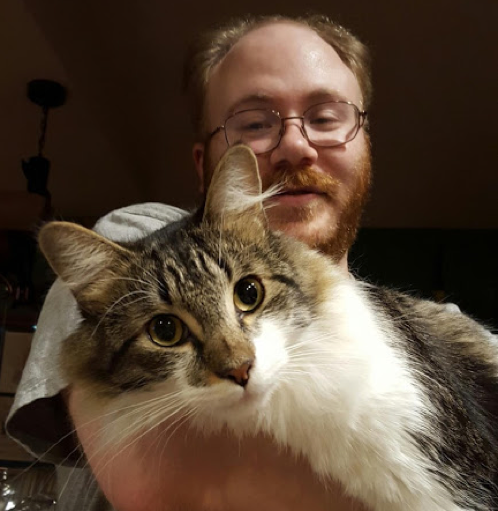 I was hired at eVero in March of 2017 to work part time at both the Help Desk and the Outreach Program.  As a Help Desk Assistant, I make follow up calls to our customers to make sure every issue has been resolved successfully.  As an Outreach Instructor, I teach students basic computer skills and a job readiness program.
My favorite part of working at eVero is working with the students in our Computer Basics classes. I especially love the responses from students that are really learning what I'm teaching them, and are genuinely interested in the material. It really makes me feel like I'm accomplishing something important.
In my free time, I like to play video games, read, explore Japanese culture, and play with my cat.
___________________________________________________
This blog post was written by various members of the eVero Outreach team. The Outreach program aims to teach individuals with disabilities marketable job skills, and enable them to find gainful employment. To learn more about eVero Outreach, click here.