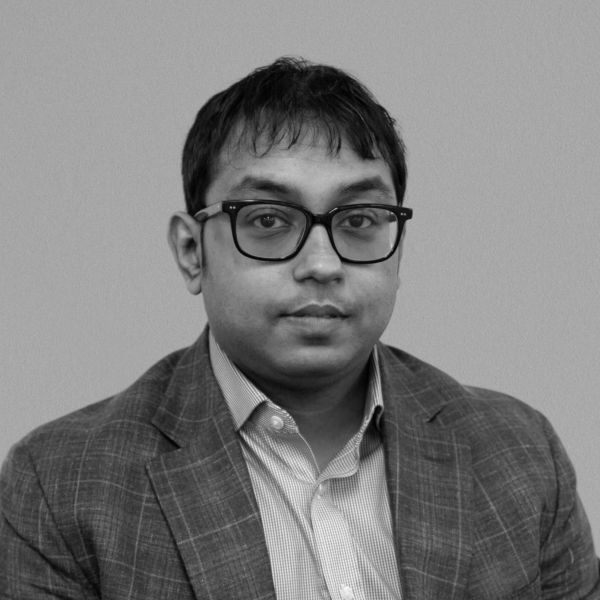 In his role as Senior Software Architect, Sadat Hossain exemplifies the skills and expertise that drive eVero's commitment to excellence in software architecture and development. Through cross-functional collaboration, Sadat has built working relationships across all internal teams to ensure the success of eVero's projects. In his time at eVero his dedication to software development, coding standards and database design and optimization, combined with his deep understanding of Microsoft Technologies (.NET, SQL Server, and ASP.NET), has played a key role in elevating the efficiency and performance of eVero's enterprise software solutions.
Beyond architecture, Sadat is also a hands-on full-stack developer, crafting exceptional frontend applications and backend services, and leading the development of eVero's cutting-edge software platform and mobile apps. On the DevOps side, he proficient in designing and building CI/CD pipelines that expedite the software delivery process, enabling eVero to stay at the forefront of the industry.
Sadat has a strong focus on innovation and research, proactively exploring new technologies and tools -like Docker and Kubernetes -and contributing insights and recommendations to eVero's development process. He has designed numerous complex software solutions, custom-tailored to meet clients' unique needs, and he regularly shares his deep technical knowledge through internal and external presentations.
Sadat's progressive career at eVero began in 2016 as a Software Developer. Two years later, he was promoted to Senior Software Developer, and was elevated to his current role of Senior Software Architect three years later.
Sadat holds a bachelor's degree in computer Programming & Information Systems from SUNY Farmingdale State College, where he graduated early with honors, achieving magna cum laude status. He dedicates his free time to the world of programming and software development, and continuously engages in learning new skills.