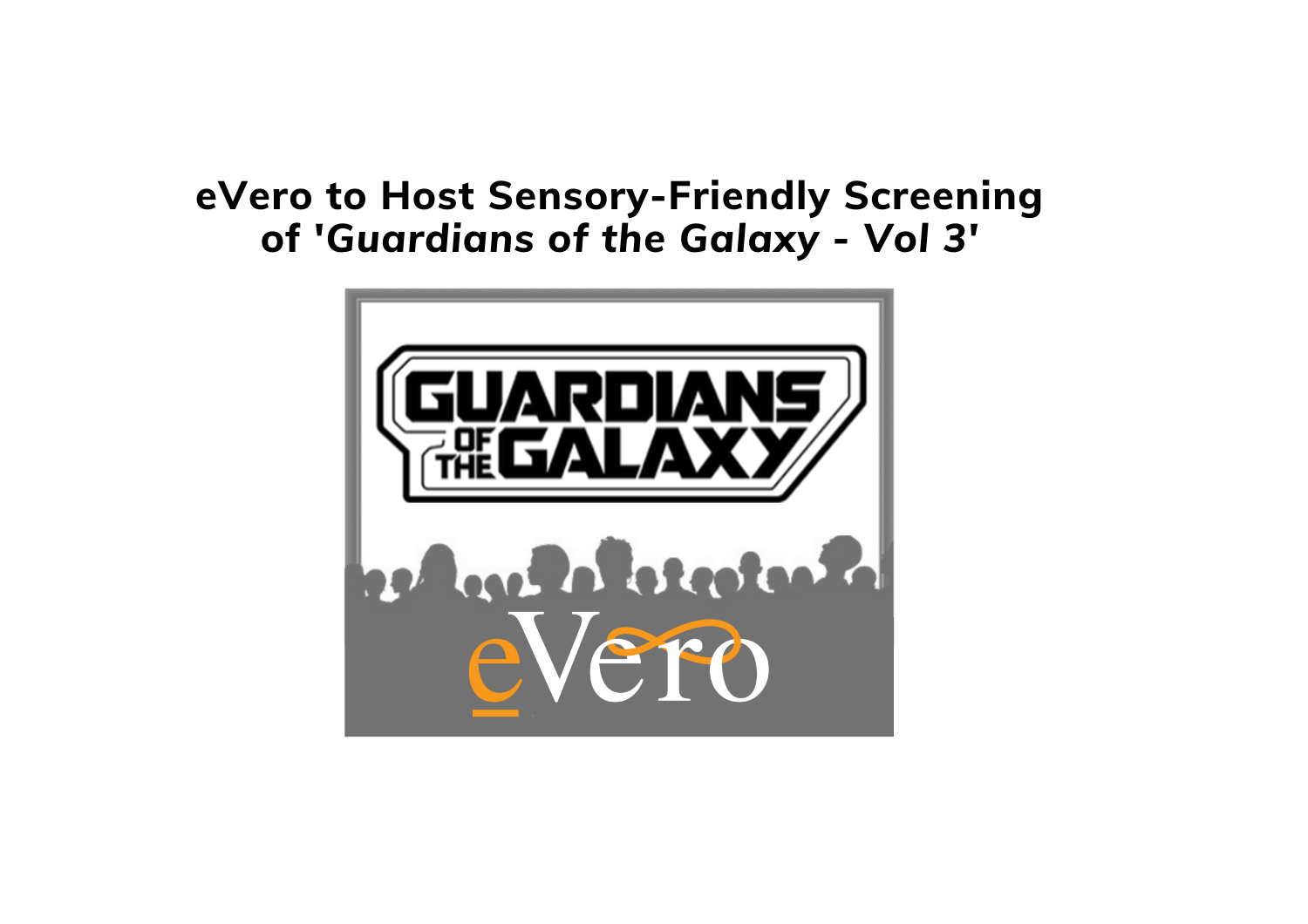 April 6, 2023; Melville, N.Y. – In celebration of Autism Awareness month, eVero Corporation ("eVero'), a leading software solution provider for the Home and Community-Based Services (HCBS) sector, will host a sensory-friendly screening of Marvel Entertainment's 'Guardians of the Galaxy, Volume 3'.  The screening will take place on Friday, May 5, 2023 at 9:45 am ET at the Showcase Cinema de lux theatre in Farmingdale, NY.
Sensory-friendly screenings are designed to allow the community to experience a film in a safe, accepting, and inclusive environment.  At this event, organized by the eVero Outreach Program, guests will enjoy the movie in a judgment-free setting, where the volume will be reduced and the house lights will be faintly dimmed but not turned off.
"Our entire company looks forward to these events every year," commented Christos Morris, CEO and co-founder of eVero. "We pride ourselves in giving back to the I/DD community, and inclusive events, like this sensory-friendly screening, are perfect ways that we can do that."
Tickets are available for Individuals and parents, guardians, teachers, and Direct Support Professionals at no charge, on a first-come, first-serve basis. More information, including the registration link, can be found at www.evero.com/guardians. For details about the eVero Outreach program, please visit www.evero.com/outreach.