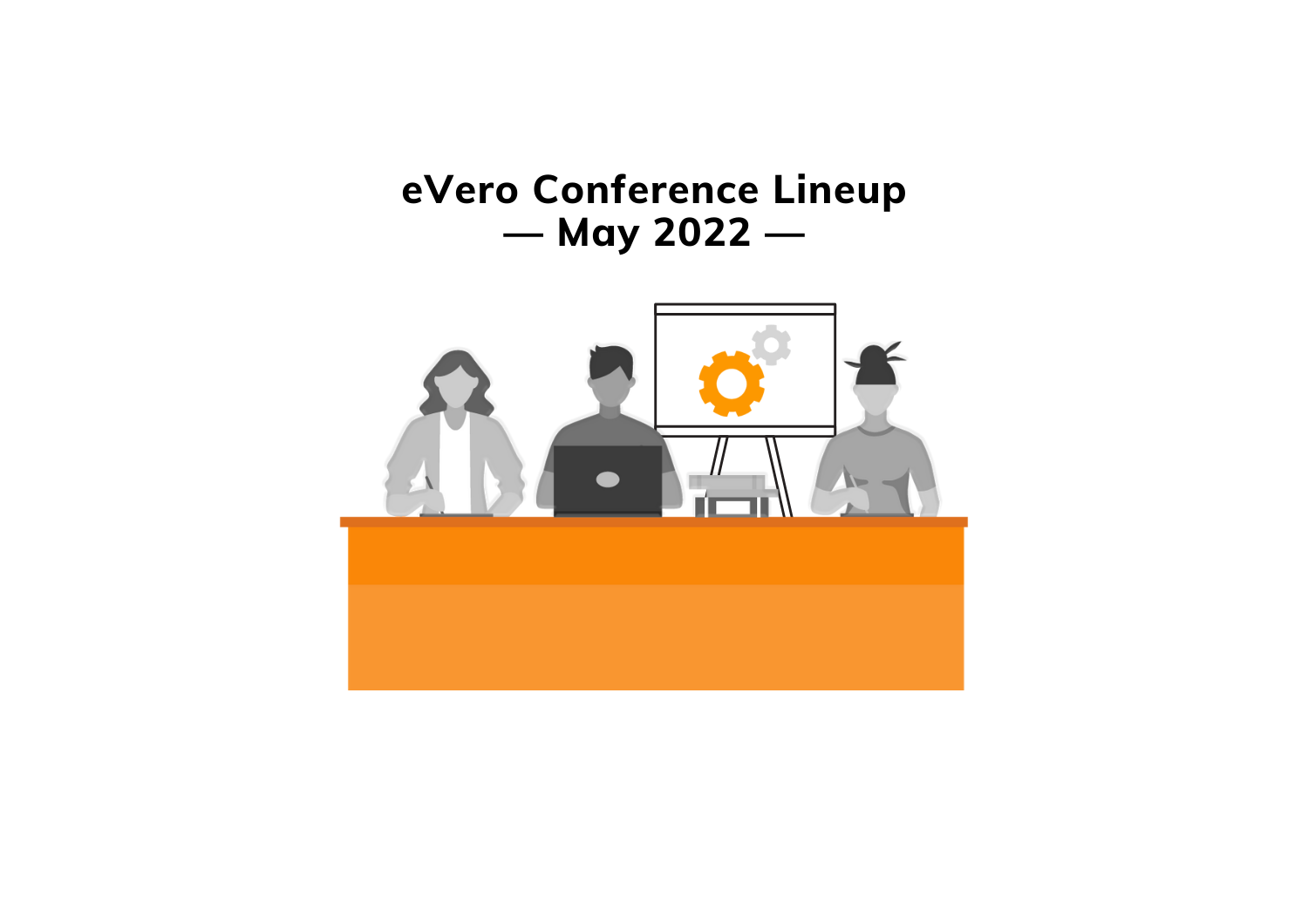 We're thrilled to share the continuation of our Spring 2022 conference season with you!
Below are the conferences we'll be attending this May.

May 3-4, 2022
Annual PAR Policy Conference
Conference Website • Full Agenda
(Held in Harrisburg, Pennsylvania)
Next week, eVero will be a sponsor for the 2022 Annual PAR (Pennsylvania Advocacy and Resources for Autism and Intellectual Disability) Policy Conference! This conference brings in attendees from all over the country to discuss current topics in policy, advocacy, and legislative trends in the field of I/DD and Autism service providers. Across the span of two days, there will be a number of informative sessions focusing on systemic updates and changes, as well as the future of I/DD services in a rapidly-changing landscape.
May 10, 2022
CP of NYS & ARC of NY 14th Annual Compliance Challenges Conference
Conference Website • Full Agenda
(Held in Saratoga Springs, New York)
Held annually each Spring, the Quality & Compliance Challenges Conference (hosted collaboratively by CP of NYS and The ARC NY) provides valuable information and insights to help ensure disability service providers are running effective, efficient, high-quality programs. This year's conference will center on building practical solutions for the many real-world challenges that Providers Agencies face while trying to ensure high-quality and compliant care services — especially in the midst of navigating ever-changing Covid-19 laws and mandates.
May 11-13, 2022
33rd Annual FMA Conference: Making It Through
Conference Website • Full Agenda
(Held in Cooperstown, New York)
The theme for the 2022 Annual Financial Managers Association Conference is "Making It Through": A commitment to ensuring that our partner Agencies are making it through Covid-19 (and all of its challenges) with success and resiliency. This conference will cover topics relating to financial management, including strategic accounting practices, financial reporting strategies, and guidance updates from OPWDD. Please stop by our table and say hello if you see us, and learn more about our Accelerate™ solution for Billing & Revenue Cycle Management.

We're so excited to meet with you this season!
Please stop by the eVero booth if you'll also be attending any of these conferences this Spring.